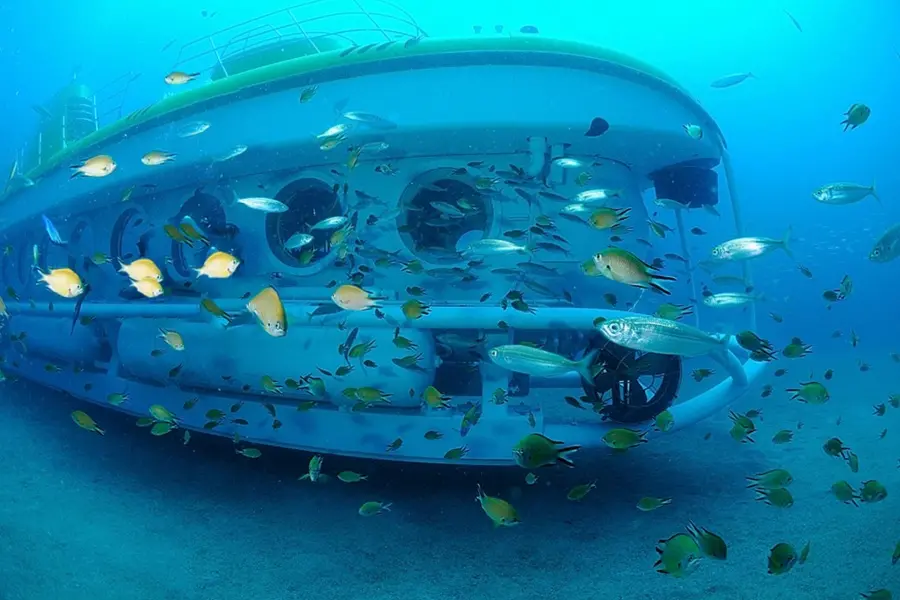 We've all wanted to see life underwater. Whether it be snorkelling, scuba diving, or even getting on a submarine, it's always exciting to see what it's like down there. Submarines are usually built for military operations so it's quite unlikely for people to see one, let alone be in one. But the good news is you can finally say you've been on a yellow submarine Tenerife or even Lanzarote. If you're planning on visiting the Canary Islands, make sure you get on a Lanzarote submarine or a Tenerife submarine because chances are, you're not gonna get this opportunity elsewhere.
In this article, we'll talk about where to book, what to expect, and just how to experience the submarine Tenerife and Submarine Lanzarote
What to expect on the Submarine Safaris in Lanzarote and Submarine Tenerife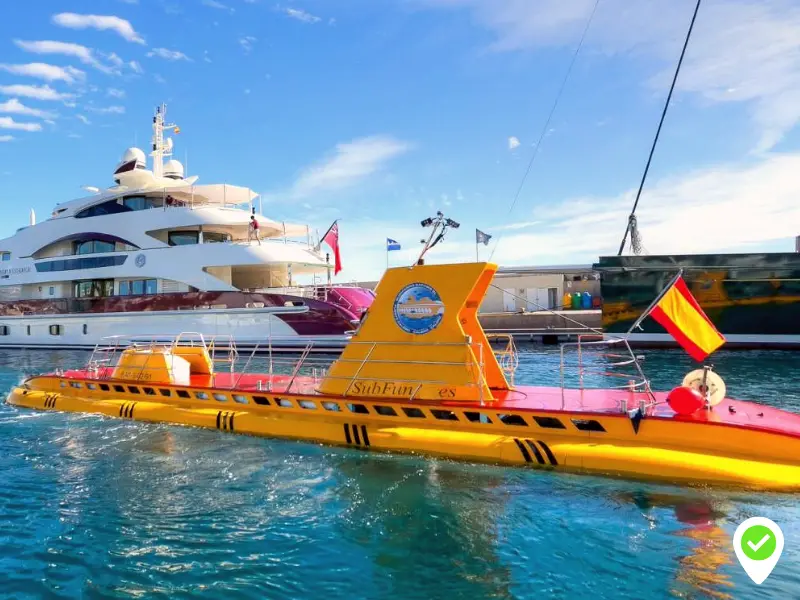 Itinerary for your Lanzarote Submarine Safari
Getting on a Submarine Safari in Lanzarote or the Sub Fun Tres can get quite exciting. So it's only natural that you find out what to expect on the trip. When you get on the Yellow submarine Lanzarote, you will have the chance to go 30 meters underwater. Once you're in, you will be assigned your own viewing porthole so you'll have an equally amazing experience with the rest of the passengers.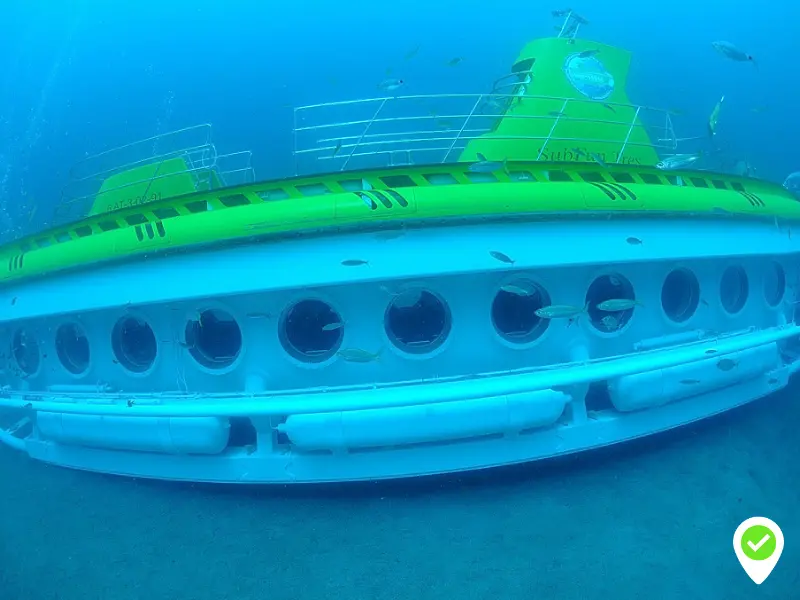 If you're on the Lanzarote submarine, see the wonders of vast marine life and you will pass two shipwrecks too! You might get lucky and see Wannita, the giant stingray. The Canary sea is home to an abundant array of fishes. Each trip shows different kinds of fish so it won't matter if you've already done this before.
Some of the fish that you may encounter are: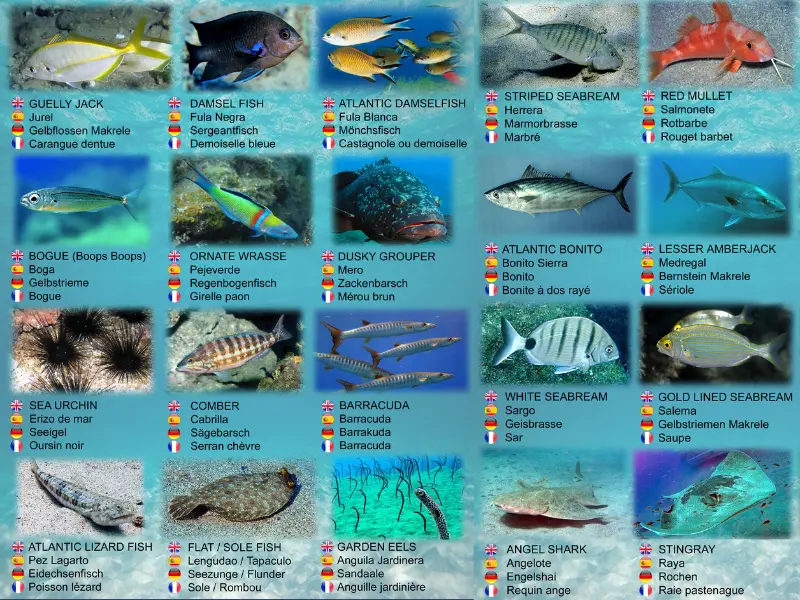 But with a large diversity of life underwater, you'll see different types of marine life and every dive promises a different experience.
If you're taking the submarine Lanzarote, the coach will take you to Puerto Calero where you can check-in. You will be taken to the office for a brief video about the Yellow Submarine Lanzarote. After the viewing, you will go onboard the submarine where a souvenir photo will be taken. You will have a chance to buy this photo before exiting. diving Once you're settled down, the submarine will go 30 metres below the sea. The Lanzarote submarine will remain underwater for about an hour before you are taken back to Puerto Calero. You'll embark on a 45-minute diving route and you will have 30 minutes of free time to look around and take photos before your hotel drop-off.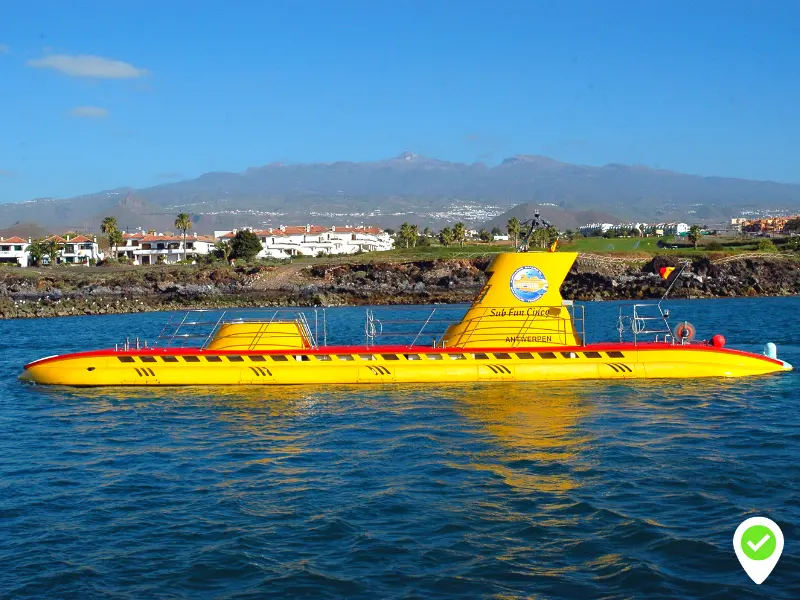 What to see in your Tenerife Submarine experience
If you're going on the Yellow Submarine Tenerife, the itinerary is basically the same. The difference is you will embark from Marina San Miguel, and you can choose a morning or an afternoon schedule.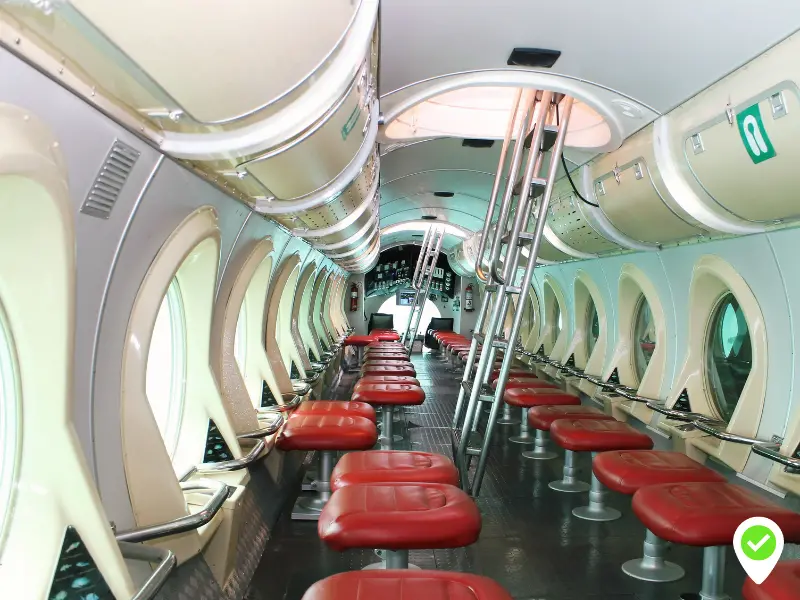 Once you're in the Sub Fun Cinco submarine, your seat features large viewing ports to observe the underwater creatures and the marine action once the submarine is submerged. TV monitors are also included to see viewing angles as the underwater world unfolds before you during the Tenerife submarine trip.
Each trip will be accompanied by a guide, where you will be submerged for an hour for you to be able to see the wonders of underwater creatures and their habitats.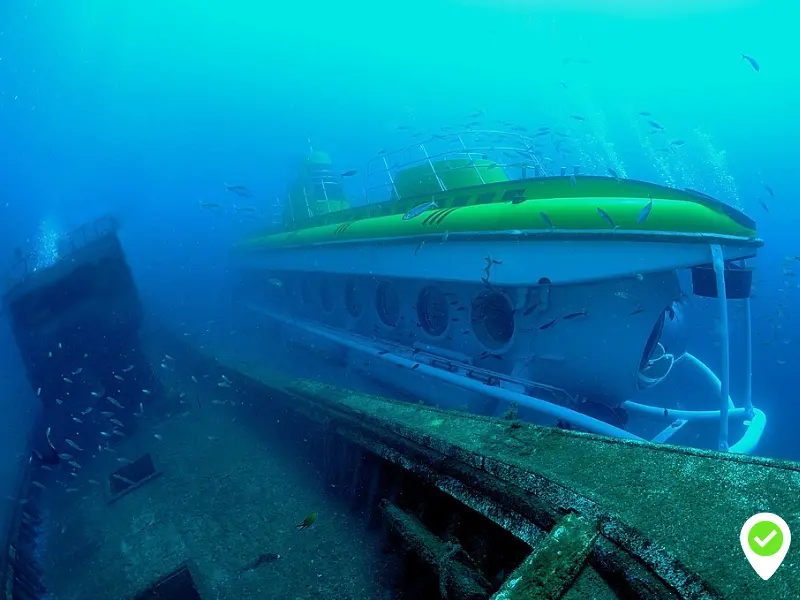 Things you need to know about the Lanzarote and Tenerife Submarines
Now let's talk about the submarines. Both the Tenerife Submarine and the submarine Lanzarote were built in Finland and were specifically designed for tourists. Both locations operate from 9 am to 7 pm. Lanzarote offers dives daily from 10 am every hour except for Sundays and Tenerife offers dives daily from 10 am every hour except for Saturdays.
Established in 1997, Submarine Safaris have had over 30,000 dives and counting! The yellow submarine Lanzarote is known as Sub Fun Tres, while the name Sub Fun Cinco was given to the submarine Tenerife. These submarines generally do 4 dives per day and 6 days a week from each location with dive schedules that are subject to change.
These subs are 4 metres wide, 6.5 metres high and 18.5 metres long and can go to as low as 60 metres. They can carry up to 48 people, including passengers and crew. It features 22 large viewports for each passenger and 2 common viewports that are huge. If you're still doubting the safety of going underwater in these yellow beauties, all safety systems are duplicated so you can be sure you're safe. The submarines are also maintained at normal atmospheric conditions, which means you won't even feel you're 30 meters deep and your ears won't pop!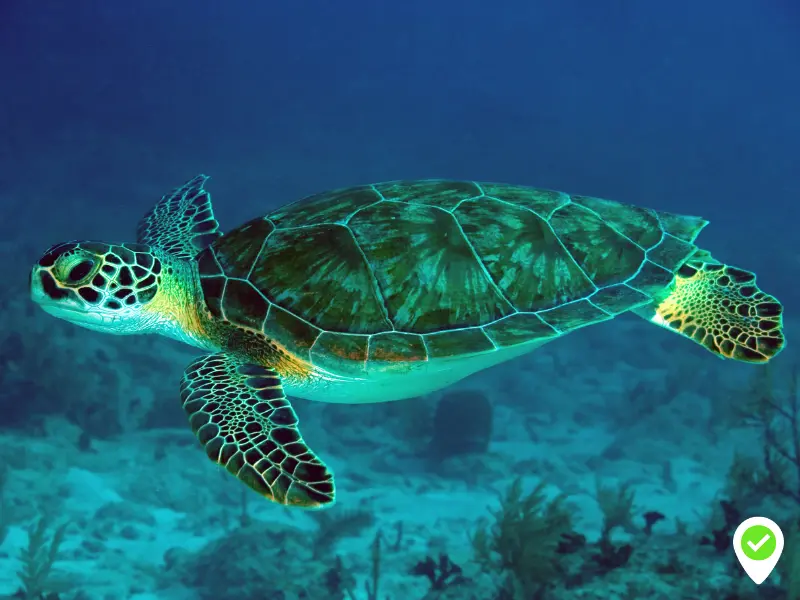 Tips for you to enjoy your Submarine Safari Experience
Make sure to document this surreal experience by taking pictures aboard the submarine! A high-speed film (400 ASA) camera should be able to do the trick.
If you're afraid of being seasick, Being on a submarine is different from when you ride a boat. The submarine sits below the waved and there is no rocking motion.
Also, note that the submarines are safe for pregnant passengers, heart patients and persons with ear problems will not be affected in any way but it is not safe for children under two years old.
Where to book your Submarine Safaris in Tenerife and Lanzarote
Getting on the Yellow submarine Tenerife or Lanzarote entitles you to a diving certificate showing that you've been to the bottom of the Atlantic Ocean. As mentioned earlier, you will also have a photo opportunity with your group or by yourself, which you can purchase upon exit. The Submarine Safari Excursion also includes a pickup from your hotel, where you will also be dropped off after the trip.
Also mentioned earlier is the capacity of the submarine at only 48. This is why it is important to book your slots ahead of time because seats are limited. You can book your Lanzarote or Tenerife submarine experience with TravelON World. Simply visit TravelON World and you will see how easy and hassle-free the booking system is.
The best part is you will have an expert guide with you all throughout the trip who speaks your language. For the Yellow submarine Lanzarote, each adult costs 55 Euros, while kids 12 and below are charged 34 Euros. Adults are charged 53 Euros, kids 32 Euros for the Yellow submarine Tenerife.
There are only 15 commercial submarines in the world. Imagine being given the chance to get onboard one or two of those. You wouldn't want to miss out on this rare opportunity, would you? Create new memories and see how to experience the Submarine Tenerife and Submarine Lanzarote, and every picture will be worth the trip to the island itself.

Get the latest deals
For the latest deals on the best things to do on your holiday sign up for our newsletter, don´t worry we hate getting junk mail too so we will only send you things that are relevant to your travels, can save you money and give you ideas on excursions in destinations all around the world.