There's a reason why Gran Canaria is the second most populous island in the Canaries. While it is known for its white sand beaches just like fellow islands in the archipelago, Gran Canaria is also known for abundant black lava, beautiful architecture and its rich history that people both residents and tourists love. With an area of over 1,500 square kilometres, there's just so much to see on the island that it will take you a while to visit all. This is why TravelON World came up with the Big Gran Canaria Map Tour to help visitors make the most out of their trip and visit as many places as they can in a day.
We've listed below the stops you're going to make when you go on the Big Gran Canaria Map Tour:
What to do in Gran Canaria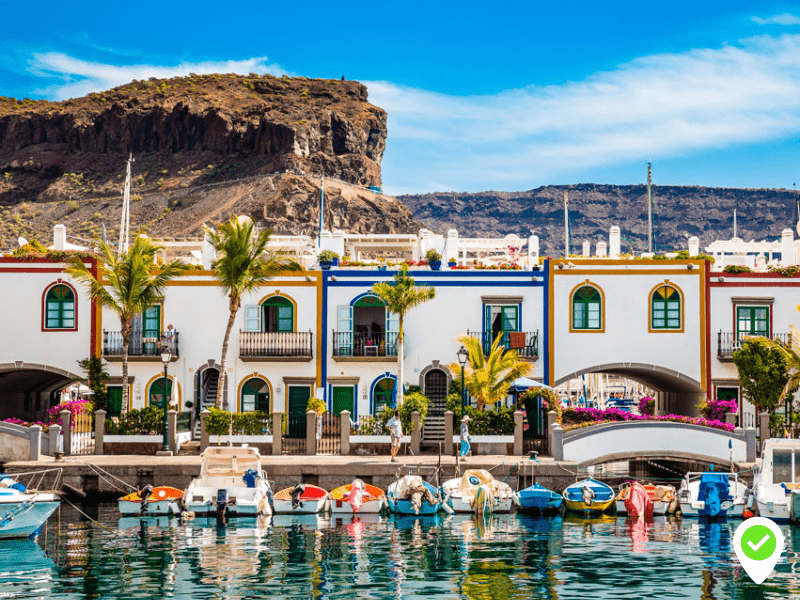 Puerto Mogan: Start your Gran Canaria Trips
First stop is Puerto Mogan, a beautiful fishing village and resort. But don't let the fishing village label fool you, this place is quite the Instagram location as it's very picturesque. Visitors love the Puerto Mogan canals that link the marina to the fishing harbour. This is how the village got its nicknames Venice of the Canaries and Little Venice. There are beautiful cafes, bars and restaurants that face the beach, and a popular market that pops up on Fridays. The village's heritage has been kept quite well as there are only a few buildings that have more than two storeys. Puerto Mogan is definitely a must-visit for all tourists.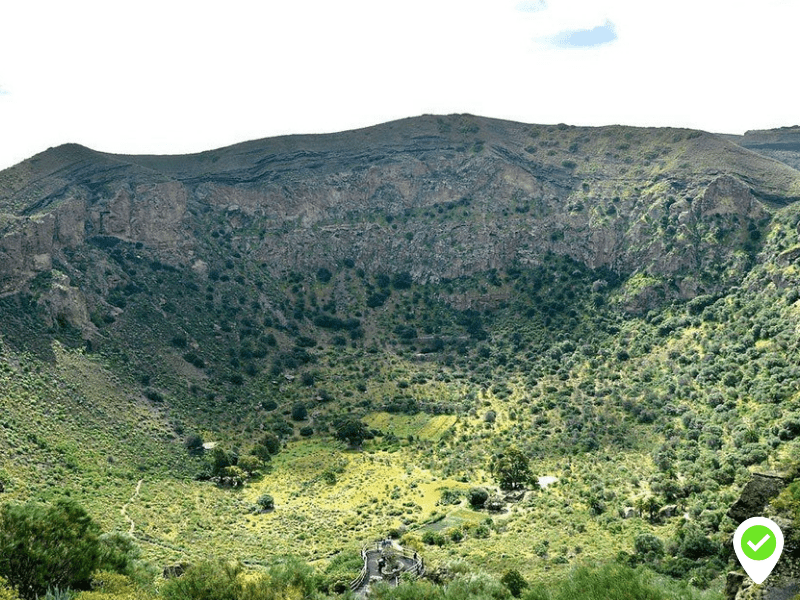 Visit Volcanoes as a part of things to do in Gran Canaria
The tour's next stop is at Los Azuelos where you will see one of a kind volcanic wall tiles. This is not unusual in Gran Canaria, especially since the Canary Islands come from volcanic origins. You will be taken through valleys that have abundant sub-tropical fruits and vast plantations. At the end of the valley, you will find the Caldera de Bandama or the volcanic crater that's part of the Bandama Natural Monument. This is where most tourists take pictures because of the beautiful background that this natural reserve gives.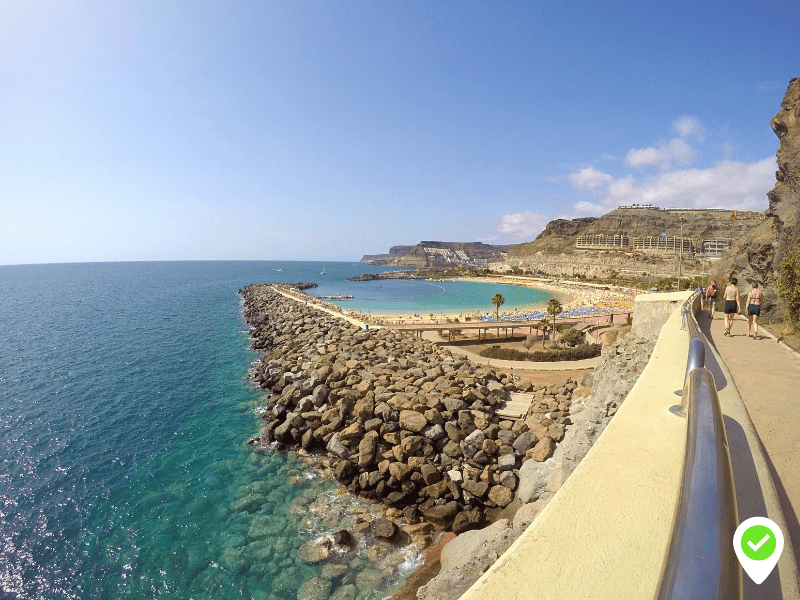 La Aldea de San Nicolas as one of the best places in Gran Canaria
The town of Aldea de San Nicolas draws visitors through its beautiful Canarian Architecture which features mud and stone houses built from the 17th and 18th century. You will also see balcony houses from the 18th century. The municipality also boasts of a live museum that features a live enactment of the traditions and culture of Canarians such as bread making in their traditional oven, goat milking, and crop threshing. San Nicolas is also the home of the archipelago's tomato growing.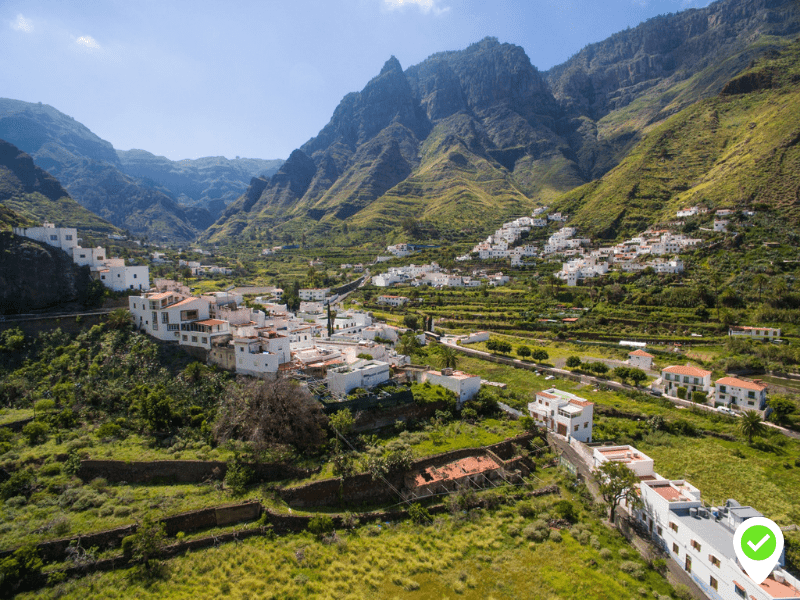 Town of Agaete: A quaint place from the Gran Canaria Map
After San Nicolas, you will pass through banana plantations and the famous Guia village until you reach the town of Agaete. The town is a refreshing sight to see because you can immediately spot the color of houses: all white walls and green or brown doors in the valley and village, while houses in the port have blue doors. Here you will see Iglesia de la Concepcion which was built in 1874, before the town's first chapel built in 1515 was burned down. This is also home to Maipes archaeological park also known as the Valley of Death. Agaete valley is also the only place you can grow coffee in the whole northern hemisphere. Lots of heritage, Agaete is a must-visit for sure.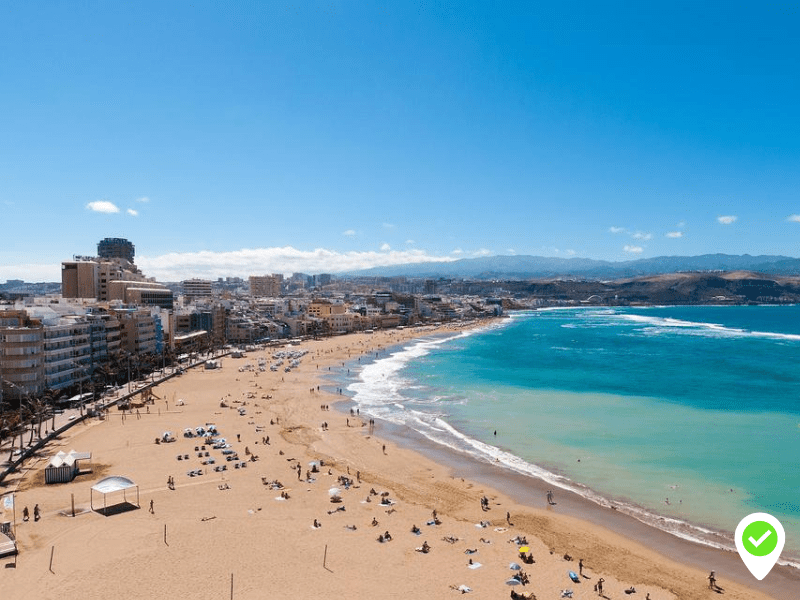 What to do in Las Palmas
Last stop on the Big Gran Canaria Map Tour is Las Palmas, which is Gran Canaria's capital. Las Palmas is home of Las Canteras, more commonly known as the European Caribbean and has been dubbed as one of the best urban beaches in the continent. There's just so much to do in the capital, whether it be shopping, going to bars, dining or even sipping on a good cup of coffee. They say Las Palmas gives off a mainland vibe with the beach right in front of you.
While there are so much more to see and explore in Gran Canaria, these five stops are some of the best ones that you shouldn't miss. If you're only staying for a few days, then going on the Big Gran Canaria Map Tour will be your best bet at seeing as many as you can. The tour begins at 9 AM and will drop you off at 6 PM so you know every euro is worth it. To book your slots, simply visit travelon.world and your e-ticket will be sent to you directly. TravelON World offers convenience, safety and efficiency all the tip of your fingers.