Beach-Friendly Canary Islands Temperature
Have you ever wondered which side of the world is warm in the winter? Or ever dreamed of basking under the sun in your swimwear while it's snowing in your town? In the Canary Islands, you can. Boasting of seven main islands along with islets composed of world-class beaches, this Spanish archipelago is definitely your beach destination all year round. In the summertime, the temp peaks up to 28 degrees, while in the supposedly cold winter days, Canary Islands does not go lower than 18 degrees during the day. The sea temperature also remains nice and warm in the winter, with lowest at 18 degrees.
If you're planning your Canary islands holidays and want to find out which beaches to go to, then keep reading this article as we talk about the Instagram worthy beaches for your Canary Islands holidays.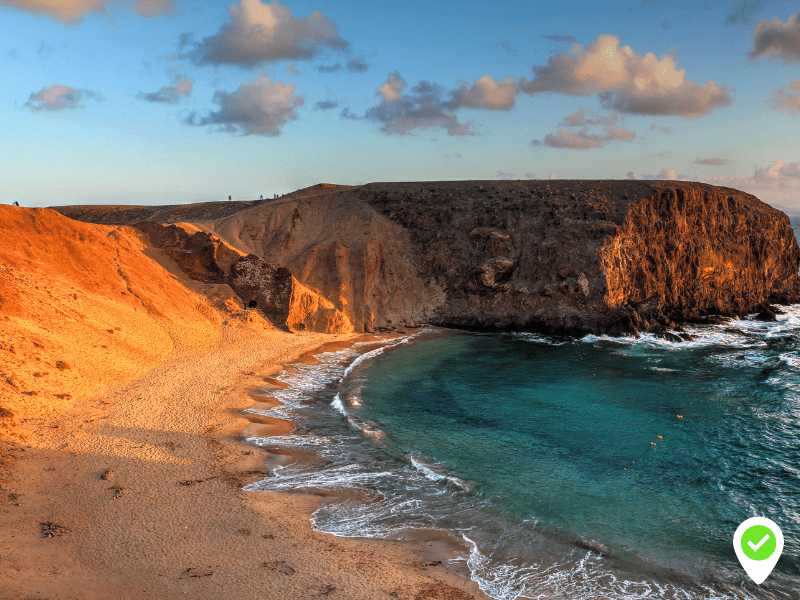 Instagrammable Beaches Around the Canary Islands Map
Your Canary Islands holidays would not be complete without visiting at least two beaches. Whether you just want to focus on Tenerife beaches or visit all main islands, you're guaranteed to get great content for your Instagram feed. To make sure you visit all the best Insta-worthy beaches, we made a list just for you: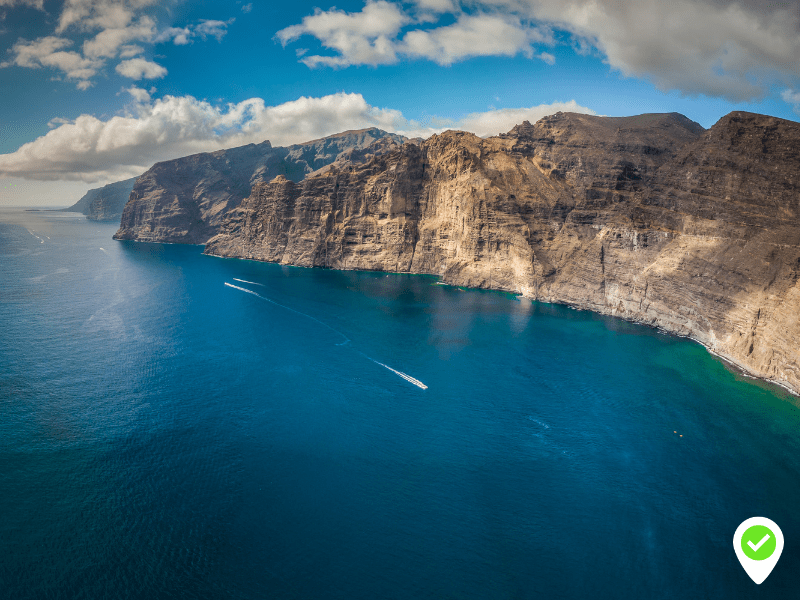 Los Gigantes Tenerife
One of the most popular Tenerife beaches, Los Gigantes has made a name for itself, being a resort town that offers serenity away from the crowd. Also called The Giants, the beach also features gigantic rock formations called the Acantilados de Los Gigantes. The cliffs that these formations form are what make it so special. From the viewpoints, you will see the beach's perfect blue water that hits the rocks and the marina. Los Gigantes also showcases a spectacular sunset that is perfect for a timelapse. This beautiful beach in the heart of the Canaries is also home to the whales and dolphins who love the warmth of Los Gigantes water. TravelON World offers a Jet Ski Safari Los Gigantes Package so you can fully enjoy your Instagrammable adventures.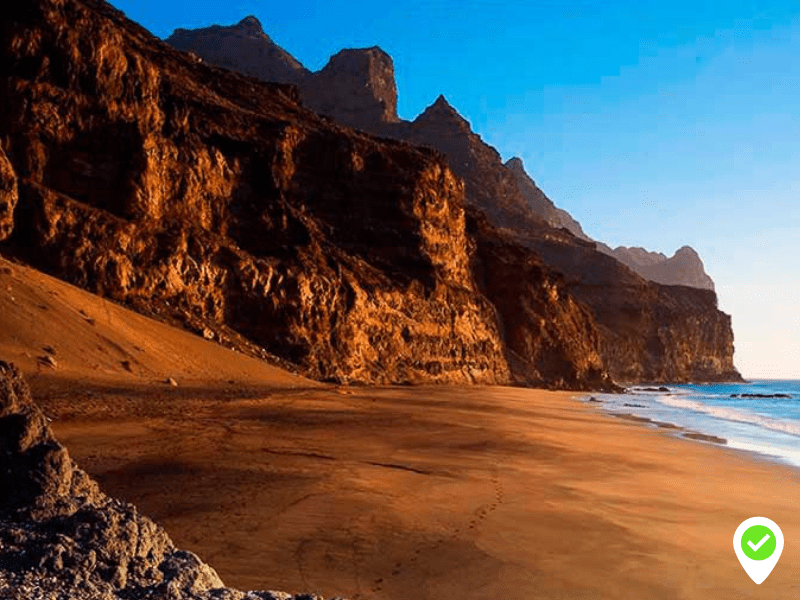 Playa de Guigui, Gran Canaria
Number two on our list is for the adventure seekers and hike lovers. Playa de Guigui is a secluded beach in Gran Canaria. And because it's hard to reach, you know it will be worth it. If you're not into hiking too much, don't worry because you can go via a taxi boat. Once you get to the bottom, you'll forget that you were ever tired because the views are stunning. Just like Tenerife beaches, this Gran Canaria beach also has crystal clear water which you'll most likely have to yourself.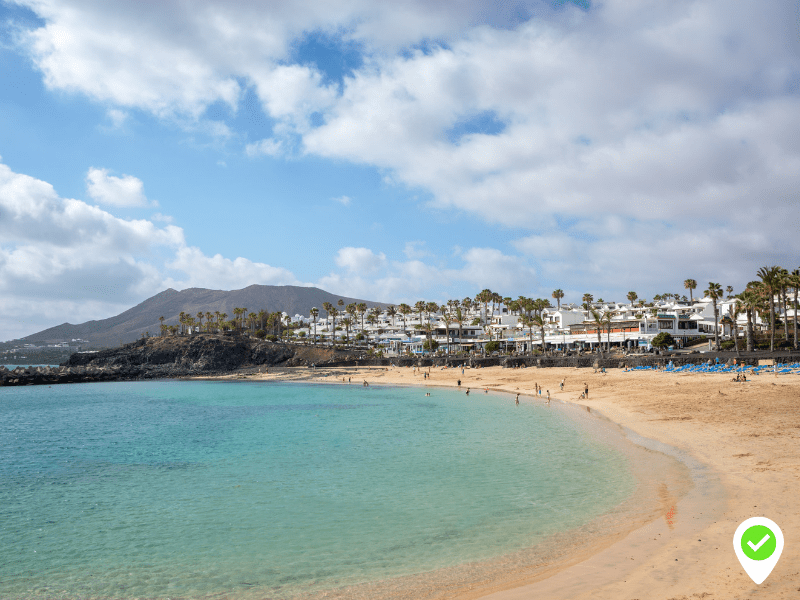 Playa Blanca in Lanzarote
Found in the southernmost part of Lanzarote, Playa Blanca is your ideal Canary islands holidays destination. Playa Blanca beach is the smallest but most charming in the resort. With two other beaches to choose from- all of which are very Instagrammable, you won't regret visiting this resort. Playa Dorada, which means Golden beach, features that fine golden sand while Playa Flamingo is a little further from the centre but is perfect for lounging around and sunbathing. To get here, you can check out the Atlantic Adventure tour on TravelON World's website to get the best deals and the most hassle-free arrangements.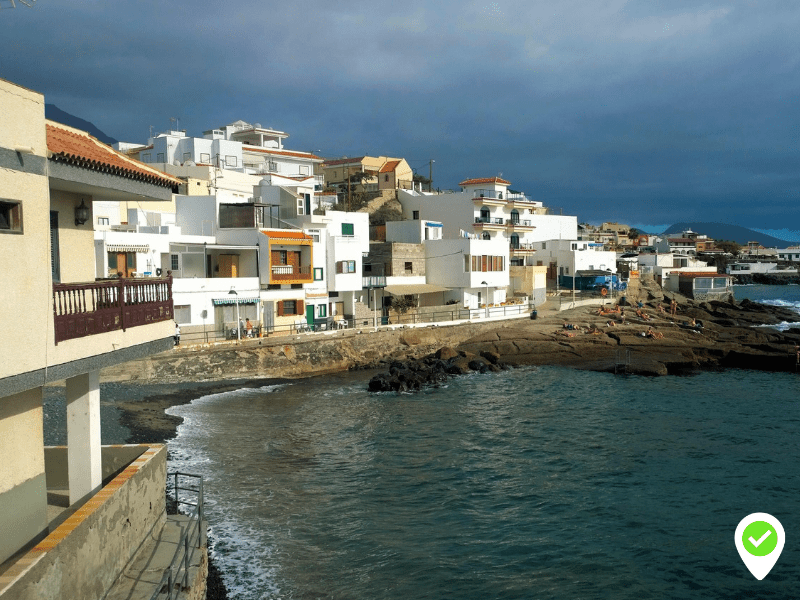 Tenerife Beach La Caleta
Another one of the famous Tenerife beaches making the list is La Enramada of La Caleta. A small, quiet beach found in the southwest of Tenerife, this 300-meter stretch of beach is another must-visit. The shore is covered with rocks and lava sand that perfectly contrast the clear waters. The huge waves also make for great pictures! La Caleta is a little town on Costa Adeje where visitors love to spend their Canary Islands holidays in.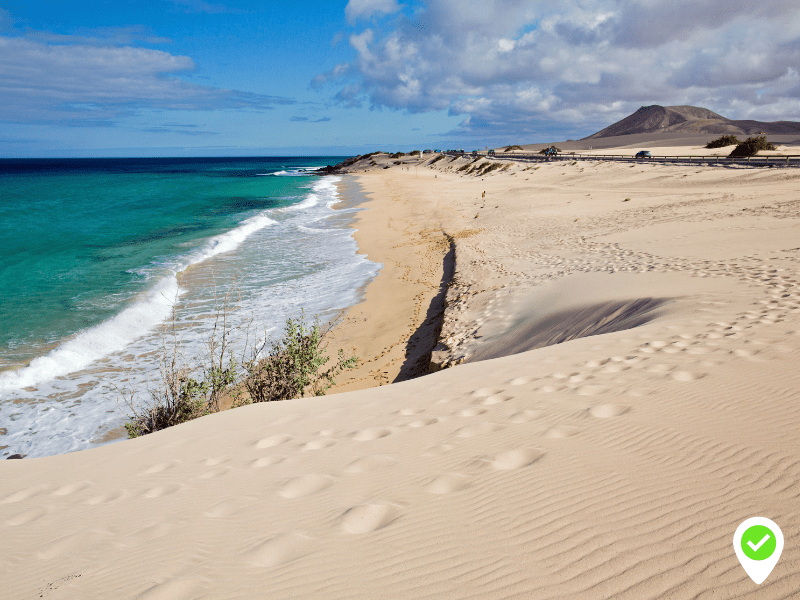 Corralejo, Fuerteventura
Finishing off our list is Fuerteventura's pride, Corralejo. Composed of several beaches, you will get all the content you need for that Instagram feed for sure! Playa Galera goest through the bay and is 500 meters long. While walking through, it will take you to Grandes Playas which is the main beach. With a stretch of soft white sand that reaches 7 kilometres long, this makes it a popular destination among families, groups, couples and solo travellers enjoying their Canary Islands holidays. There are also beaches that are spots for kite and windsurfing. If you're into untouched white sand dunes, you will find Parque Natural de las Dunas on the other side. To visit this beautiful town, you can go on the Fuerteventura Corralejo and Cotillo Market tour which can be booked on the TravelON World website.
To book your Canary Islands holidays excursions, you can visit the TravelON World website where you'll find the most hassle-free tours with just one click. As soon as you book your activities, we guarantee a world-class customer service available for any of your queries.
When you visit the Canaries, we hope you'll include these Instagram worthy beaches for your Canary Islands holidays. We're sure it will make your trip worth it because apart from the beautiful Instagram feed, you'll also be gaining lots of memories that will last a lifetime!