Gran Canaria is home to some of the most beautiful golden white sand beaches and landscapes that look like they came right out of paintings. The best part about this Canary Island pride is that it isn't just limited to the beach.
Whether it be a fun nightlife or a quiet stroll around old towns, Gran Canaria has it all for you. And don't get us started on Gran Canaria weather. It's nice and warm all year round so it shouldn't be too hard to schedule your vacation. You can also go on a safari adventure and get on a 4x4 or go shopping in Gran Canaria. Whatever it is, the island is guaranteed to give you some of the best memories you'll have. The island is also known as the home of Roque Nublo Gran Canaria, the beautiful volcanic rock that sits right on top it almost feels like it's watching over you.
Read on as we talk about the famous Roque Nublo and other attractions in Gran Canaria
The Best Gran Canaria Attractions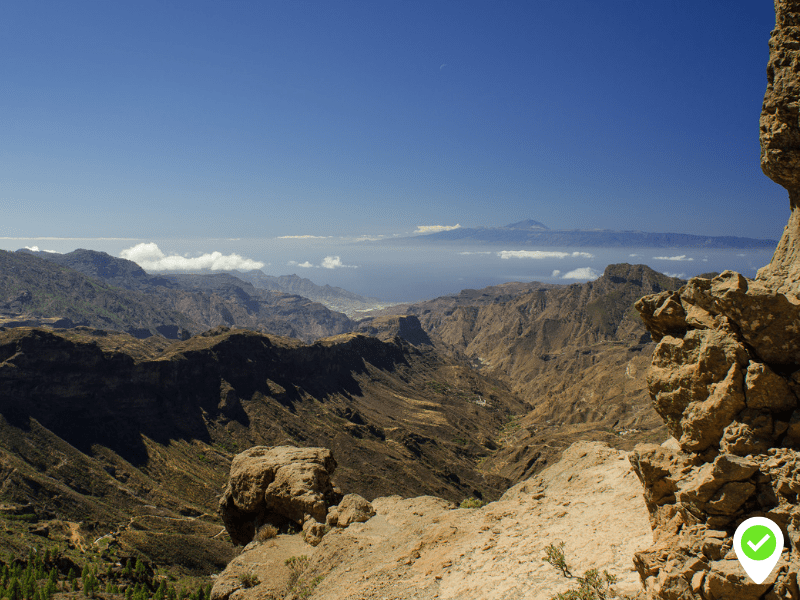 1. Roque Nublo of Gran Canaria
As mentioned earlier, Roque Nublo Gran Canaria is a must see when you're on the island. The natural monument is the second highest point in Gran Canaria standing at 70 meters tall and 1.813 meters above sea level. This unique rock formation when translated means cloudy rock and it does live up to its name. When the fog gets too dense, the clouds look like their eating up Roque Nublo Gran Canaria as it disappears. After a quick hike, you will be rewarded with the awesome 360 views of shrubbery and pine trees that drop off into the cliffs. You can go on the Roque Nublo Gran Canaria tour to get the best experience.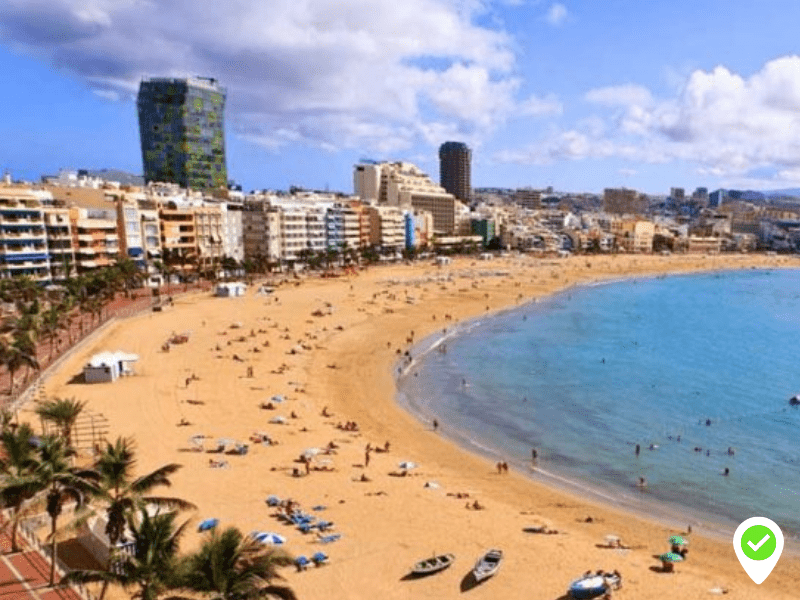 2. Things to do in Gran Canaria : Playa de las Canteras
Making it to the top 2 is the gorgeous beach of Las Canteras. Known to be Gran Canaria capital's biggest beach, the 4-kilometre stretch boasts of clear waters and golden sand. It also features La Barra, which is a rocky reef that comes from a volcano. You'll definitely enjoy it here because there's just so much you can do. There are bars, hotels, shops and areas where you can jog, walk or just stop and take in the views. And with the awesome Gran Canaria weather, the water is always warm enough to swim in!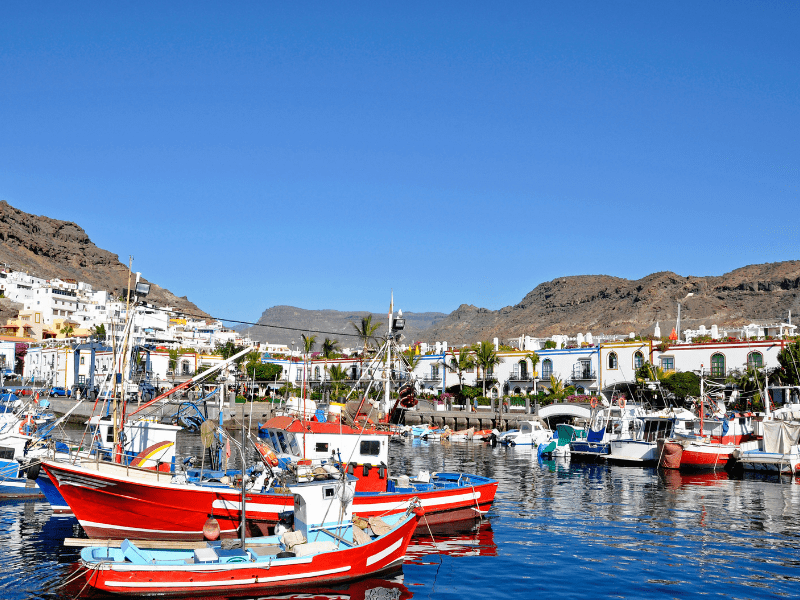 3. Puerto de Mogan
The Canary Islands are known for their beautiful fishing villages armed with charm. Puerto de Mogan is one of those. Aside from getting to stroll around town, you can also swim in their man-made beach. Yes, man-made. You could even spread your towel on the rocks and get a sunbath! The marina is another favourite among tourists, with views of the boats crossing the Atlantic and strips of restaurants that serve good food. Mogan also has a sunset point, which is a rocky spot that's perfectly positioned for sunset views. And while we all know how perfect Gran Canaria weather is, it gets even better in Mogan because it barely gets any rain thanks to the mountains right in the middle of the island that block them off. You can take The Big Gran Canaria Map Tour to get a chance to see Puerto de Mogan.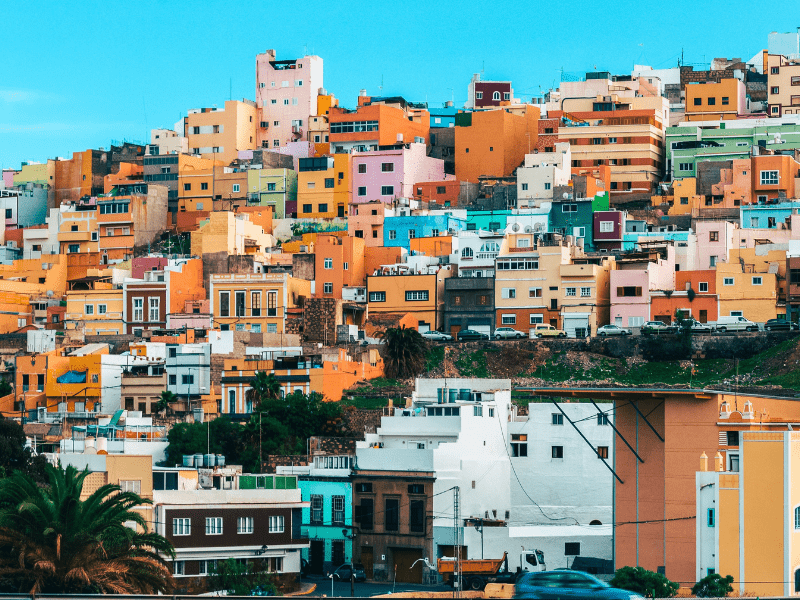 4. Las Palmas
The capital of Gran Canaria, Las Palmas is a well-known and loved tourist destination. It features an old town called Vegueta. Here, you'll feel like you're in a throwback scene with churches and structures dating back to the 16th century. The city is also home to Bandama Caldera who has a volcanic crater that's 200 meters deep and 1,000 meters wide. Another spot here is the botanical garden called Jardin Canario. And of course, as we talked about earlier, Las Canteras beach. Although Canteras beach is part of the list, we can't not include the whole city of Las Palmas in this list because there's just so much stuff to do here you wouldn't want to miss it. TravelON World offers a Las Palmas Gran Canaria Tour that lets you go on all four spots that we just talked about. Worth it for just 25 Euros!
So we've talked about Roque Nublo and other attractions in Gran Canaria. What are you waiting for? The beaches, the towns, the parks and the food await you. Make sure you visit these places when you're in Gran Canaria to get that full island experience with TravelON World.