Summer is finally upon us and there's no better way than to spend it under the sun and get that tan you've wanted all year long. Naturally, you must be planning your summer trip now, right? Well if you haven't yet, then you might want to consider going to Tenerife.
The largest island among the Canaries, Tenerife is home to some of the most amazing beaches in the world as well as super fun excursions and adventures. The island is so huge, you wouldn't run out of new things to do! Add to that is the perfect sunny weather waiting for you in the Canary Islands.
So we've created a Summer in Tenerife Your 5 Best Excursions for the season guide to help you start planning that amazing summer trip! Here's the top 5 that made it to our list: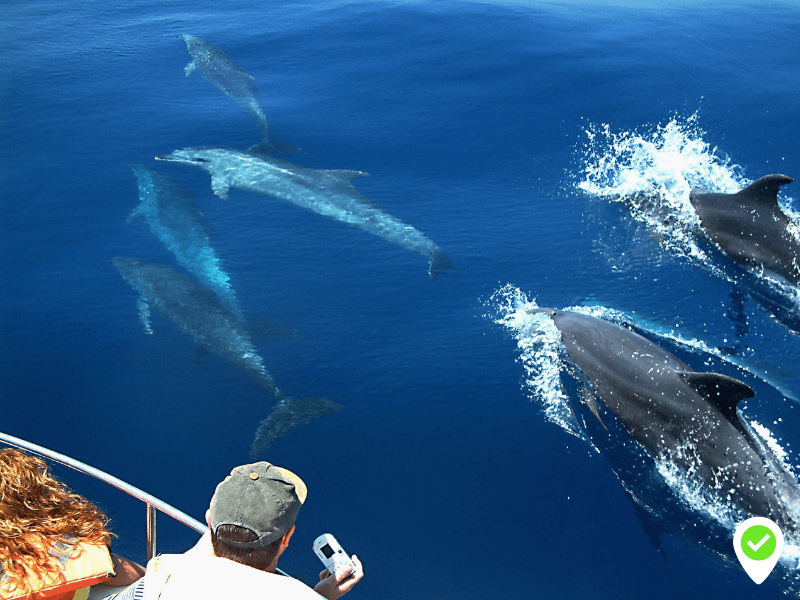 Sailing and Dolphin Spotting in Tenerife
Of course, the first order of business when in Tenerife should be going to the ocean. One of the favourite activities on the island is sailing and dolphin spotting. Well, how does 4.5 hours of sailing sound to you? The Maxicat Tenerife Catamaran 5 hrs tour takes you to the amazing coast of Costa Adeje, Los Gigantes and Masca Bay all in one trip. You will be taken to spots that are guaranteed to let you see the amazing whales and bottlenose dolphins of Tenerife. There's also a swimming stop so be sure to be in your swimwear! If you're not into swimming, you can stay on deck and get that tan you've been wanting. There are nets and comfortable relaxing areas all over the catamaran so you can just pick a spot and enjoy the drinks which you can get from the open bar. Freshly prepared lunch is also included so plan to spend the whole day without worrying!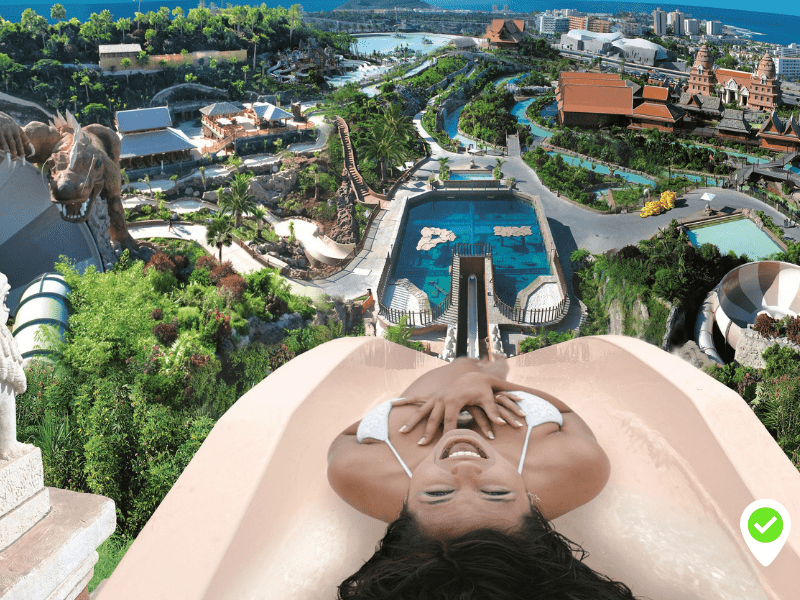 Visit a Tenerife Waterpark
If you haven't heard of the best Tenerife Waterpark, then read closely as we talk about Siam Park! This 180-hectare waterpark lets you enjoy over 10 rides and will surely cool you down. From slides to jaw-dropping rides to even sliding through a tunnel of sharks, a day trip to this Tenerife waterpark is a must. Whether you're going with your friends, your significant other or even your family, you are sure to enjoy the waterpark as there are rides for every group size and age. The most popular ride is the Tower of Power which features a 28-meter drop where you slide down as fast at 80 kilometres per hour. The best part about this ride is sliding through the shark tunnel so you be sure to keep your eyes open! You can get Siam Park tickets from TravelON World so you won't have to line up at the entrance.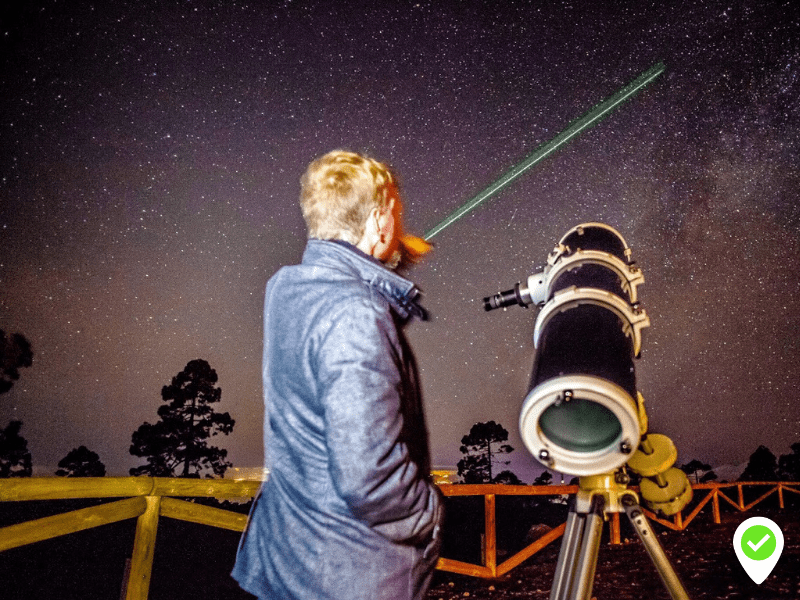 Tenerife Stargazing
Another must-do on your summer list is going Tenerife Stargazing. After a long day of swimming and sunbathing, wind down and chill out as you head over to Mount Teide and watch the stars. Going Stargazing Tenerife has been dubbed as one of the most luxurious excursions on the island as you won't just enjoy the view but the lavish treats that await you as well. The tour includes a 3-course dinner in a lovely restaurant and as the sun begins to set, you get to celebrate with a champagne toast, truly an unforgettable experience. Don't worry if it gets a bit chilly up the mountain because there will be polar jackets and blankets for you to use, as well as coffee and tea to end the night.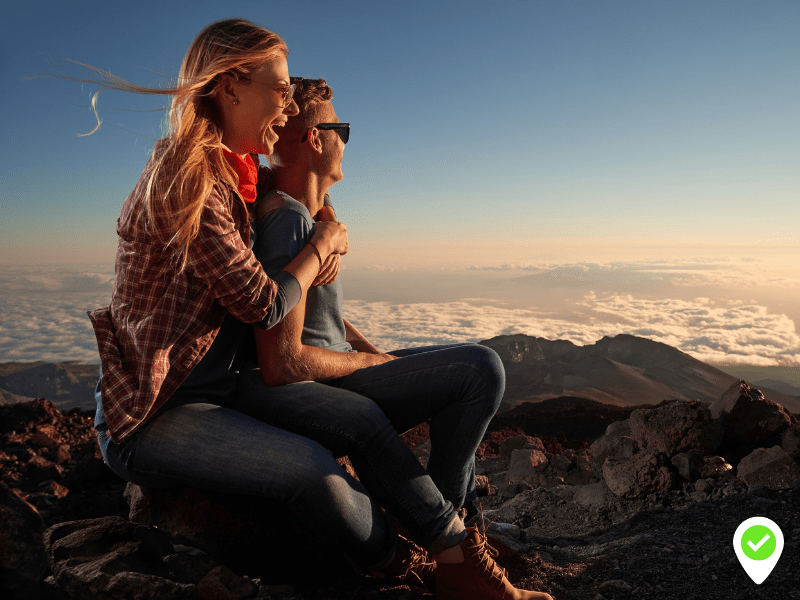 Watch the Tenerife Sunset
The Tenerife Sunset watching will be one of the highlights of your trip to the island. While you can watch it from all over the island, watching it from Mount Teide makes the experience extraordinary. The tour will begin with a cable car ride taking you 355 meters high. You won't get this view of Mount Teide any other way unless you're on an aeroplane! Watch the sky gradually change colour from bright oranges and reds to yellow-orange and then eventually, pink. It doesn't get any more Instagram worthy than this!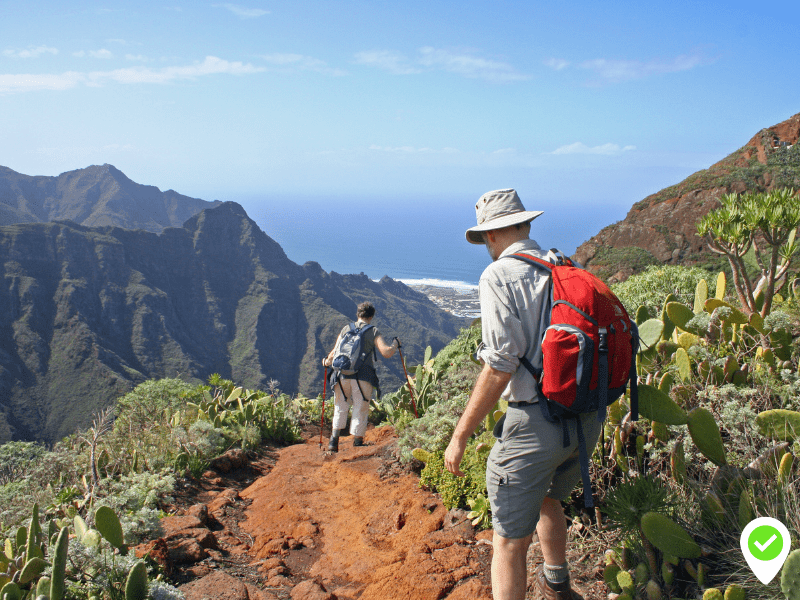 Mount Teide Hiking
Now you can't say you've been to Tenerife if you haven't been to Mount Teide. This amazing park is part of the UNESCO World Heritage so you know it's a sight to see. The park is huge with over 18,000 hectares but there are many ways to explore the place. If you're an adventure seeker, then going on the Teide Tenerife Tour Half Day might just be for you. The TravelON World expert team will take you to the best Tenerife teide spots that will surely satisfy your adrenaline fix.

If you're planning on booking these excursions or are looking for more, then be sure to visit the TravelON World website. We recommend booking these activities online to guarantee your spot. At TravelON World, the booking process has been developed to be hassle-free and as seamless as possible.

Spending your summer in Tenerife will be an adventure of a lifetime so be sure to pick out which activities you'll enjoy best. After reading this summer in Tenerife your 5 best excursions for the season guide, we hope we've given you an idea on which activities to do and where you can book them. We're excited for what Tenerife has in store for you!