Known for its clear waters and sunny skies, Tenerife is a summer destination that millions of tourists visit every year. With Tenerife being the largest of the Canary Islands, there is so much to do there. But what sets Tenerife, along with the other islands of the Canaries apart from other beach destinations is it has wonderfully warm weather all through the year. Yes, it some months are colder than the others but Tenerife climate never drops to a super low temp that you can't dip your toes in the water anymore.
In this Tenerife Weather: Tips and Activities article, we talk about the best months to visit and which activities you can still do during those months.
Typical Temperature in Tenerife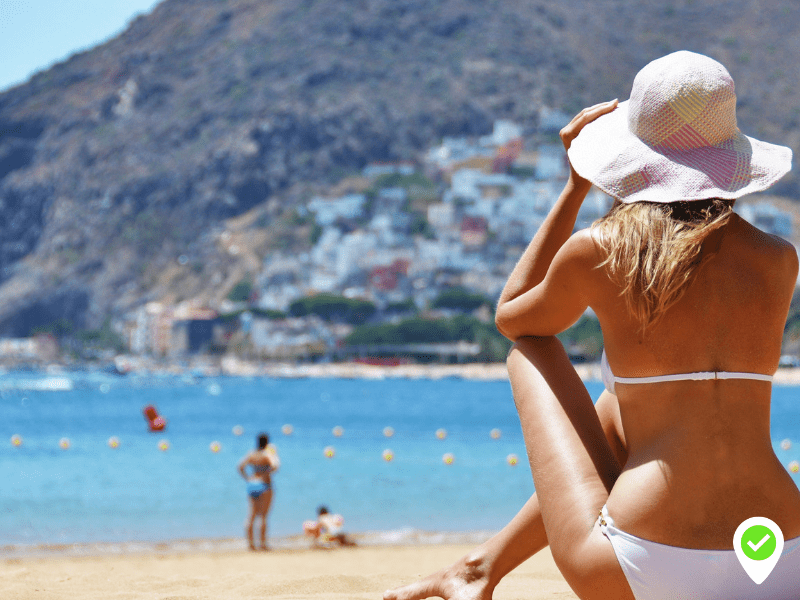 What to do in Tenerife for July to September
The Tenerife climate is pretty predictable. All year round, it ranges from 17 to 24 degrees Celsius. Summertime is usually when most tourists visit. From the months of July to September, the heat is at its peak. With a low of just 18 degrees and a high of up to 27 degrees, summer temp in Tenerife will get your tan lines showing for sure. There's also hardly any rain so there is no need to bring warm clothes.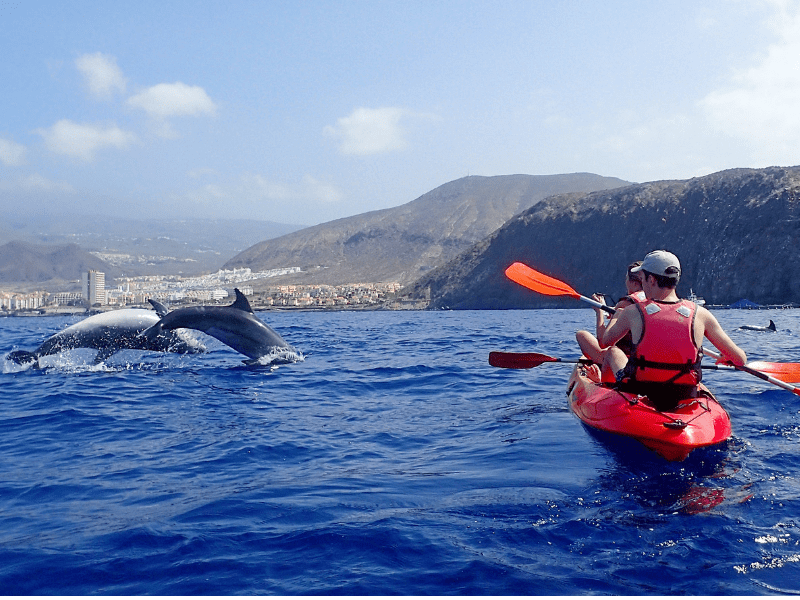 Activities during these months should be spent outdoors! These are actually the best months to enjoy the Tenerife beach. Los Cristianos and Palmar are some of the popular beaches in Tenerife. There's also La Caleta that's perfect for snorkelling and sighting giant turtles. If you want to see all three but don't want to spend all your days in Tenerife doing so, you can get on the Muscat Catamaran Tenerife Tour and TravelON World will take you on a beach tour you'll enjoy for sure. The tour will take 4.5 hours and includes an authentic paella meal and drinks on the boat! With waters that are crystal clear, you better bring your action cameras for the perfect underwater shot.
October to December Temperature in Tenerife
Tenerife weather October gets a little cooler than the summer months. From a scorching 27 degrees, the temp in Tenerife drops to 25. Although there's a little chance of rain, it will likely just be a bit of a drizzle. After that, Tenerife weather November gets even cooler at 23 degrees the highest and 15 degrees the lowest. And Tenerife weather December drops to 14 and 20. During these months, it's best to pack a light jacket because it gets a lot cooler at night. Although these three months are the beginning of the cold Tenerife climate, there is still so much to do.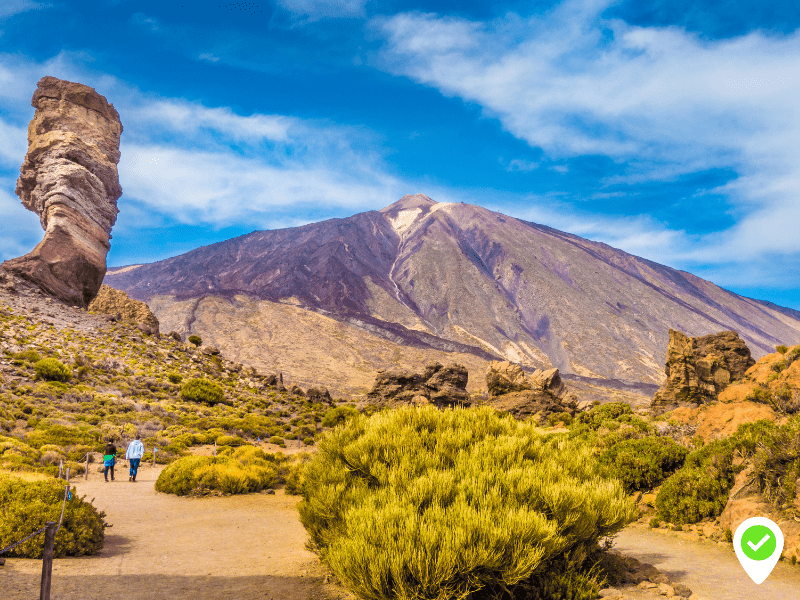 They say you haven't been to Tenerife if you haven't been to Teide National Park. and there's no better time to go than during the months of October to December. When you book the Teide Tenerife Grand Tour with TravelON World, we will take you on a guided tour of the park. You will see Mount Teide and all the beauty it's surrounded by. After that, we will take you down to Icod de Los Vinos where you will have a perfect view of the Tenerife Dragon Tree which is said to be from 650 to 3,000 years old. You'll also get the chance to see Garachico, Masca Village and Santiago del Teide. Whether its Tenerife weather October or November, you will surely enjoy walking the streets of these towns because of the cool temp.
January to June in Tenerife
The months of January to June are normally cold and damp all over Europe. But not Tenerife! We said Tenerife weather December was cold, right? January and February can get a little colder as it can drop to 12 degrees. But it shouldn't be a big deal because the sea temperature is still at a very warm 19 degrees. During these months, you should pack both swimwear for the daytime and a light jacket for the nighttime. March and April start to get a bit warmer with the sea temperature rising to 20 degrees. You can expect 13 hours of daylight where eight of those will be sunshiney. May and June really get warmer from 23 to 25 degrees, which is a prelude of the summer months. It will still get cool at night at 16 degrees, so you should still bring a light jacket for night excursions. As you can see, the Tenerife climate is predictable which makes it easy to plan what to bring. Tenerife weather November isn't too far from May, which is pretty convenient if you don't have the luxury of picking which month to go.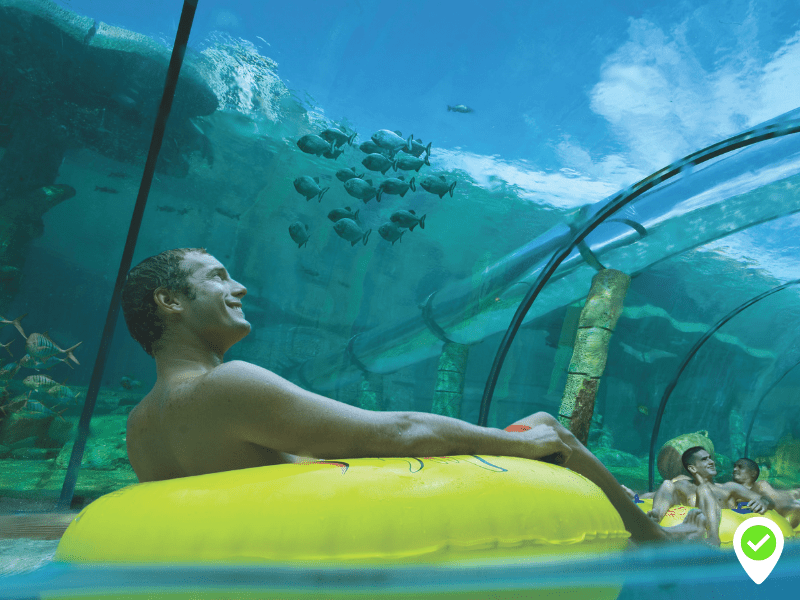 During these months, aside from going on beach trips, you would want to get Siam Park Tickets! The water park features rides that cater to all your moods. If you're into thrills and adventures, Siam Park has the adrenaline fix that you need. The Tower of Power slide will drop you from 28 meters, with speeds of up to 80 kilometres per hour. There's also the Volcano that lets you and three other friends get into a tube that sends you falling into a volcano! There are also relaxing rides like the Palace of Waves which is a huge wave pool, and the Mai Thai River that just lets you glide through the river.
Tenerife South Weather
Although the temperature in Tenerife is consistent all year round, there's a bit of a difference between the Tenerife south weather and the temp in Tenerife north. The southern part of the island is warmer and drier and a lot sunnier. During the winter months, the temp doesn't drop below 20 degrees Celsius. The temperature during summer months stays between 20 to 30 degrees. Although there isn't much of a difference with the north, if you are focused on getting a tan alone, you should probably head south.
Things to do in Tenerife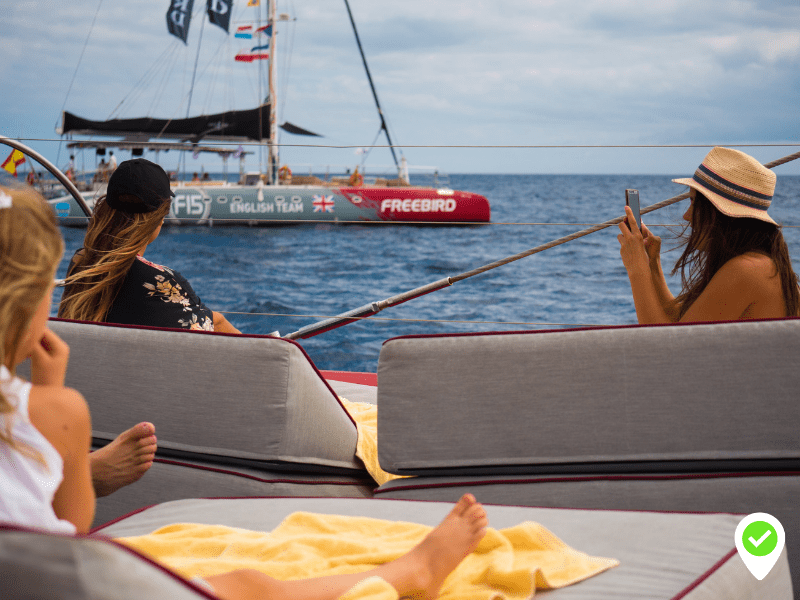 If you want to visit the beaches of the south, you can take the Freebird Tenerife Excursion. The tour takes you to some of the most popular south Tenerife places like Costa Adeje and Los Gigantes and Masca Bay. On this tour, you will also get the chance to go whale watching. During the tour, you will be onboard the luxury sail catamaran that features facilities that will make your tour even better. TravelON World also sends an expert guide to give you info on every stop. This activity is doable all year round no matter the temp in Tenerife.
As you can see, there really is no specific best month to go to Tenerife. It will all depend on which activity you would want to do. If you're planning for an intense tan, then it's best to go during the summertime. But if you want to avoid the crowd and still enjoy the sunshine, you can even go during the winter! We hope this Tenerife Weather: Tips and Activities article helped you decide when to visit. When you've picked out your dates and activities, book with TravelON World for your hassle-free trip!