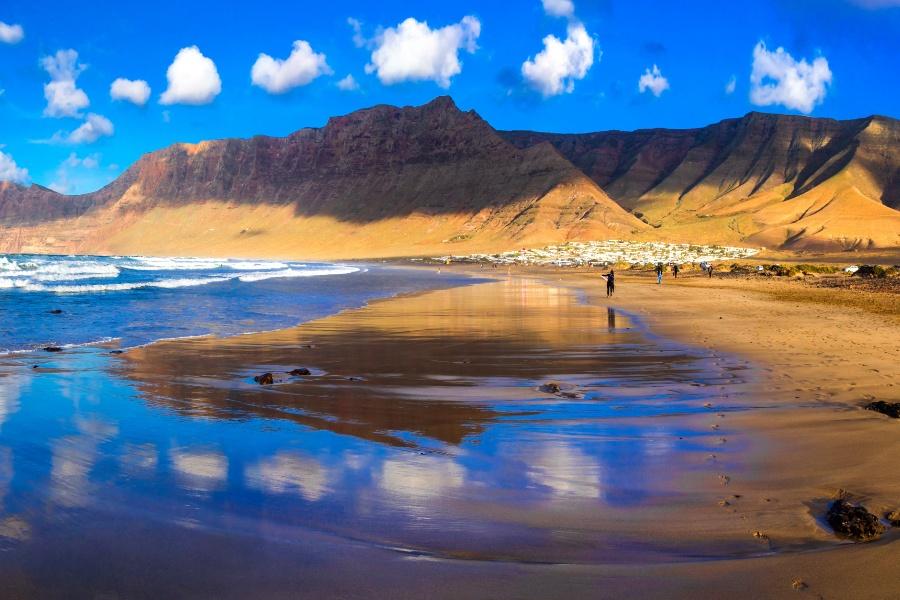 As the Fourth Largest island in the Canaries, Lanzarote is a holiday destination that offers something for everyone. If you're looking for things to do in Lanzarote as a single traveller, a family with young kids, a young or mature couple or an adventurer then there is no shortage of trips, tours and activities to keep you entertained.
Things to do in Lanzarote
Whilst many people might associate Lanzarote with lazing around the pool, or soaking up the sun on the golden sands (and there is nothing wrong with that!), the island is full of sights and activities, from natural wonders to man made attractions, markets, Buggy Tours, Jet Ski Tours and more. With the location of the island, just over 2000 miles North of the Equator, Lanzarote enjoys sunshine and warm temperatures for 12 months of the year, which is great when it comes for things to do on your holiday in Lanzarote as it means the Excursions, Tours, Attractions, Bars and Restaurants are open all year round.
No matter what your interests or hobbies, Lanzarote is an island with plenty of things to do, some of which we will talk about in this blog.
Things to do in Lanzarote Contents
1. Things to do in Lanzarote for Families
If you are thinking of taking a family vacation, Lanzarote is one of the most sought-after islands anywhere in the world. With long stretches of pristine beaches and consistently warm weather, it is also easy to see why this island is considered one of the best holiday destinations in Europe. But contrary to what many people think, Lanzarote is not just a sleepy island, where you come to relax and watch the kids in the pool. In fact, there's a long list of things to do in Lanzarote for families and many fun activities that will get your little ones away from the resort and out on an adventure. So read on to find out some tips on the best attractions and what to do in Lanzarote for families.
Take a day trip to Papagayo Bay
There are many day trip excursions in Lanzarote, but if you yearn for a little slice of paradise, take the family to the stunning Papagayo bay. Papagayo bay is a crescent-shaped white sand beach and is beautifully sheltered by cliffs. Here, you can relax and enjoy the sea and sun, away from the busy crowds. Not only that, but the boat journey to Papagayo Bay is also a fun way to pass the time, and with all-inclusive drinks on board, the scenic views of Lanzarote never looked better.
Take the kids up to Timanfaya National Park
If you want to get the family outdoors and into the rugged interior, Timanfaya National Park is possibly the most exciting attraction for kids and should be number one on every list of Lanzarote things to do for families. At the park, you can witness some amazing views of water sprouting up from the geyser, as well as the steam that comes from volcano hot spots. Aside from this, there are also camel rides and other fun activities for the kids to enjoy at the park.
Experience the Rancho Texas Park and Western Night
Kids will surely love the Rancho Texas Park and this western-themed park doubles as a zoo with sea lions, white tigers, parrots, and different species of birds. There's also a playground for kids to play and you can even stay until the evening for the Wild West dinner show, one of the most enjoyable nights you get to experience in the whole island. Here, kids usually fall in love with the spectacular shows, such as horse riding cowboys, line dancing, lasso tricks, and more. On the other hand, the adults can treat themselves to the free-flowing beer and sangria.
Swimming with the Sea Lions in Lanzarote
Aside from the great things mentioned above about the Rancho Texas, the park also allows guests to swim and play with the sea lions. This is one of the most exciting things to do in Lanzarote with kids, and an experience that they will never forget. Sea lions are among the most adorable creatures they are so gentle with the children as they demonstrate their amazing acrobatic skills.
Ride the Lanzarote Yellow Submarine and explore beneath the sea
Riding the submarine is one of the most enjoyable things to do in Lanzarote for families. Submarine safaris will take you to the depths of the Atlantic, diving up to 100ft/30m. As you start the dive, there will be guides who will introduce you to the interesting sights under the sea. You also get to come face to face with some interesting sea creatures such as angel sharks, huge barracuda, parrotfish, and much more. Not only that, you will be passing through shipwrecks at the ocean bed that's filled with abundant marine life. Both the adults and the kids will surely love this wonderful underwater experience.
Encountering dolphins in their natural habitat
Aside from swimming with the sea lions, you also get to encounter the dolphins at the Rancho Texas Park. For this activity, you will encounter a pod of dolphins up close as an experienced trainer supervises the excursion. With their funny antics and amazing tricks, these dolphins are a crowd favorite and will entertain you and your kids, long into the afternoon.
Visit the incredible water parks in Lanzarote
For another active adventure, one of the things to do in Lanzarote with kids is to visit one of the incredible water parks in Lanzarote, the Aquapark Costa Teguise. The Costa Teguise has been recognized as the most significant water park in the entire Canary Islands and features plenty of fantastic slides that the whole family can enjoy, even the adults. There are also indoor activities for the younger kids to take part in, such as indoor paintball, wall climbing, and a karting arena. While the kids are having a blast, adults can also relax at the sun beds or venture over to the cafe bar which serves up some sensational ice cream.
Lanzarote is a great holiday destination for families, with a great range of days out and things do to. From the Rancho Texas Lanzarote Park and Zoo to Dolphin spotting trips on the south coast of the island, you're won't go a single day during your holiday without finding something fun to keep everyone occupied.
Rancho Texas Park, Lanzarote.
Rancho Texas Park Lanzarote is quite possibly 'the' No.1 day out for families in Lanzarote. With a diverse selection of animals from around the globe, a day out at Rancho Texas Park Lanzarote is not only great fun, but educational, as you learn about the different species from around the world. There is also a Waterpark at Rancho Texas, so if you've had enough of walking around the park on a hot day, and need to cool off then head here for an hour or two. Don't forget your swimming costumes!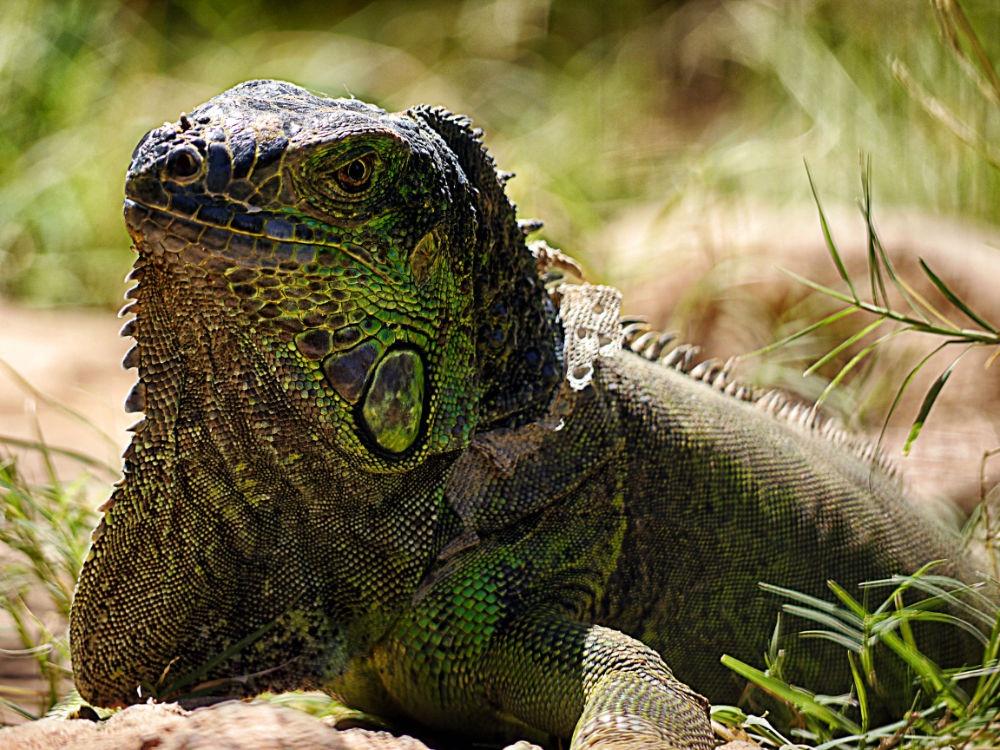 2. Things to do in Lanzarote by Resort
There are three main holiday resorts in Lanzarote, and two further popular areas in Puerto Calero and Arrecife. If you're coming on holiday to Lanzarote it's likely you will be staying in one of the three holiday resorts of Puerto del Carmen, Costa Teguise and Playa Blanca. These areas are built specifically for tourists, with hotels, private villas and plenty of bars and restaurants to enable you to enjoy your Lanzarote holiday to the max.
There are also plenty of activities and sightseeing opportunities in each of the resorts, each place offering something for a slightly different audience.
Things to do in Playa Blanca, Lanzarote
Playa Blanca is a resort that can be found on the South West Coast of Lanzarote. Originally a small fishing port it has now developed into a vibrant holiday destination whilst retaining it's relaxing vibe and traditional appearance. It tends to be a resort favoured by older couples, or families with older children but there is still plenty of things to do for younger couples and solo travellers.
One of the main features of Playa Blanca is it's seafront promenade where you'll also find a great selection of bars and restaurants. It's a great place to sit, relax, eat and watch the world go by. You also have some great views over to Fuerteventura, and there are regular ferry services that can take you over to the island for a day trip, or longer. A new ferry terminal has recently been finished, which in theory would allow small cruise ships to dock in Playa Blanca, although there are no Lanzarote Cruises scheduled to arrive in Playa Blanca at the time of writing.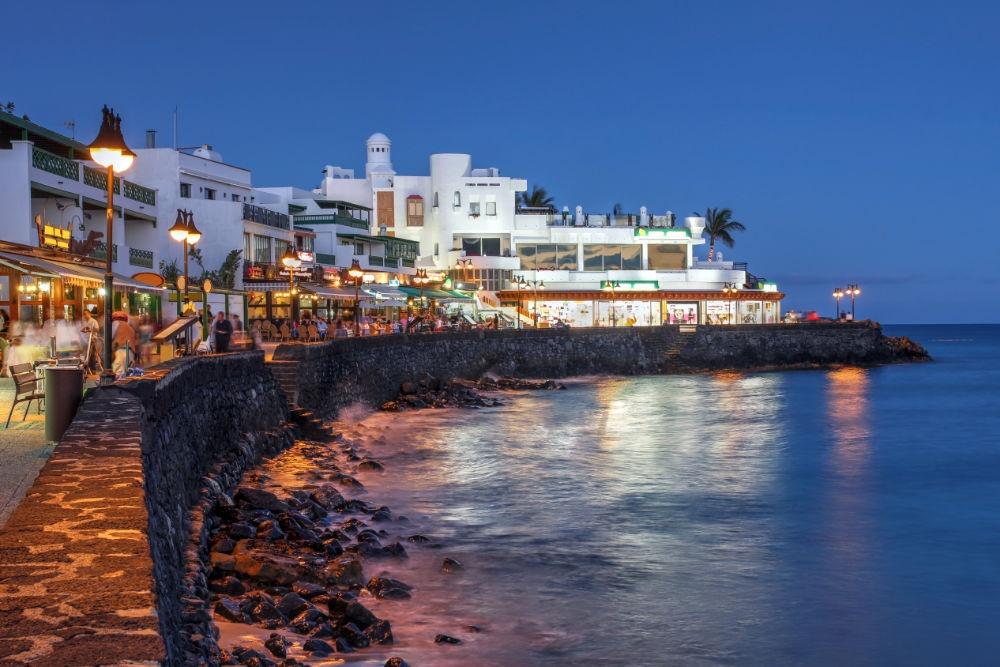 Another feature area of Playa Blanca is the Marina Rubicon. This relatively recent development and where you'll find some great restaurants, designer shops and the departure area for some of the boat trips that operate in Playa Blanca.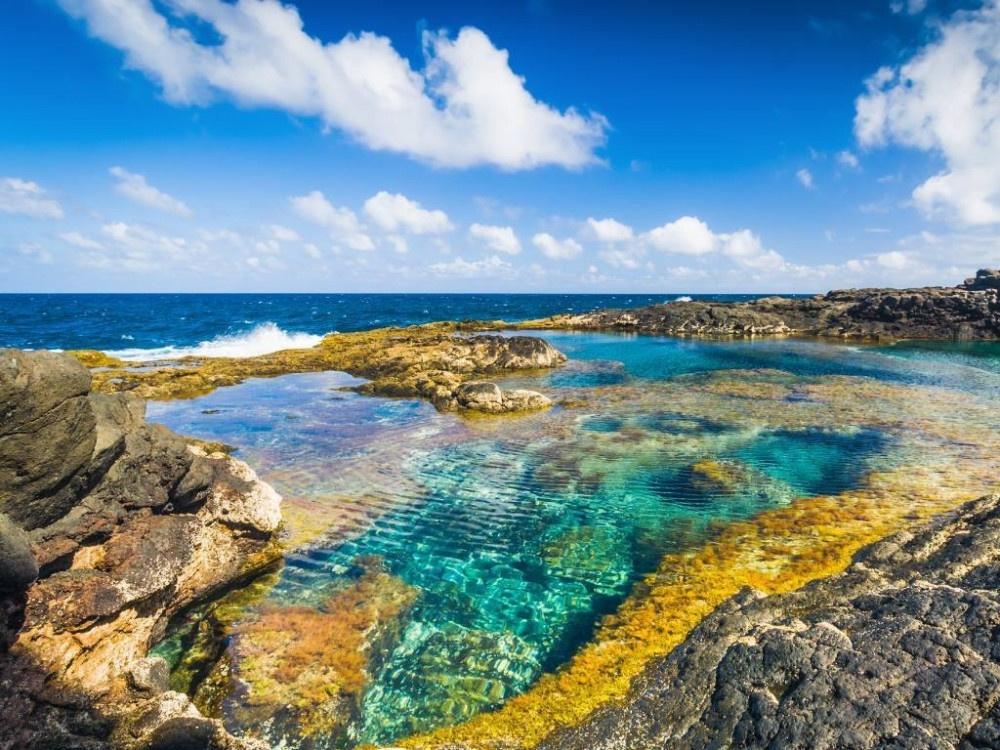 If you're looking to explore, Playa Blanca certainly has a lot to offer. To the west you'll find an off the beaten track coastal path with a lighthouse. If you venture further north you'll eventually discover Los Charcones, a collection of natural pools that are perfect for bathing in on a calm, sunny Lanzarote day. If you're feeling energetic you can follow this path up the coast, past the abandoned hotel right through to the Salinas de Janubio salt flats, and the black beach of Playa Janubio.
And we can't talk about exploring Playa Blanca without mentioning Montaña Roja. This extinct volcano stands relatively tall looking over Playa Blanca. It's fairly easy to climb and hikers are rewarded with some spectacular views over Lanzarote and Fuerteventura at the top.
Things to do in Puerto del Carmen, Lanzarote
Puerto del Carmen is the largest of the three holiday resorts in Lanzarote and where you will find more of a nightlife and party atmosphere.
Puerto del Carmen, or PDC as it's known to the locals, is split into two areas of the old town and new town. The new town is also referred to as The Avenida as that's where you will find most of the bars and restaurants, lining the road that follows the golden sands of Playa Grande down to the coastline. If nightlife is your thing, then the Avenida certainly won't disappoint. You'll find everything from bingo to Comedy Drag Shows and Sports Bars to Chinese Restaurants. For food lovers, the Avenida is heaven on earth as you'll find cuisines from all corners of the globe.
Puerto del Carmen is great for watersports, and if that's of interest to you then I would head to Playa Chica. This small, busy beach can be found near to the old town and is great for scuba diving, snorkelling, swimming and Jet Skis.
The old town of Puerto del Carmen is where you'll also find the harbour. This is where you can jump on board the dolphin sighting boat trips or luxury Catamaran that heads over to the Papagayo Beaches.
Things to do in Costa Teguise, Lanzarote
On the East Coast of the Island, Costa Teguise is a family favourite destination with a chilled vibe by day and vibrant nightlife.
Costa Teguise is a purpose built resort and great for families of all ages. There are a number of sandy beaches and shallow coves to enjoy the water and water-sports enthusiasts head to the coast here to enjoy windsurfing.
Costa Teguise is home to AquaPark, Lanzarote Waterpark and Lanzarote Aquarium and although there isn't a harbour in the town, the excursions all offer a collection and drop off service so guests staying here don't have to miss out.
3. Things to do in Lanzarote at Christmas
I've already touched on Lanzarote being an all year round holiday destination. Unlike other Spanish islands, such as The Balearics, things don't really close down here meaning that, whatever the month, there are plenty of things to do in Lanzarote. Christmas is no different. Whilst the Spanish don't really celebrate Christmas on the 25th December (lookup Three Kings on the 6th January to find out how they do it!), they appreciate the significance of it to the holiday makers and pull out all the stops to make it a great event over Christmas and New Year.
Music Hall Tavern Christmas Eve Party
If Comedy Drag is your thing, or even if it isn't, then Music Hall Tavern put on a hilarious show on Christmas Eve, with all the trimmings you'd expect from a Christmas event. It's a family friendly show, so you don't need to worry about the kids, and you can enjoy a three course Christmas meal and if you want to upgrade your ticket, indulge in an evening of drinks with their all-inclusive package.
Rancho Texas Christmas Eve Party
One of the most popular Christmas Parties in Lanzarote has to be the Rancho Texas Christmas Eve event. Enjoy line dancing, comedy, live music and more, not forgetting the famous Texas BBQ. Party your way towards Christmas Day at Rancho Texas Lanzarote Park.
4. Things to do in Lanzarote at New Year
New Year is always a big deal in Lanzarote and you'll find parties literally everywhere you go. From the restaurants to the bars, there will be goody bags, music, singing, celebrations and around midnight there will be fireworks and toasts to bring in the New Year. Looking for more? Just like at Christmas, Music Hall Tavern and Rancho Texas put on two of the best New Years Eve Parties in Lanzarote.
Music Hall Tavern New Years Eve Party
See in the new year with tears of laughter with this once a year, Music Hall Tavern Comedy extravaganza. From the moment the curtain raises you won't stop laughing at this hilarious Comedy Drag Show in Lanzarote. Enjoy the evening with a three course meal and champagne toast at midnight.
Rancho Texas New Years Eve Party
Enjoy the final night of 2022 with the family at the Rancho Texas Lanzarote Park New Years Eve Party. Celebrate with an evening of top class entertainment, Western Style, all-inclusive food and drinks and non stop fun for all ages. If you're not staying in Puerto del Carmen, don't worry. Coach Transport is provided if required.
5. Things to do in Lanzarote for Couples
If you're coming to Lanzarote as a couple then you're in for a treat. With so many great things to do you're only problem is how to fit them all in to your time on the island.
Lanzarote Jet Ski Hire
Jet Ski Hire is great fun and one of the most popular things for couples to do in Lanzarote. Jump on a Jet Ski for a period of time of your choosing and rip around the Lanzarote Coastline. If you haven't been on a Jet Ski before, don't worry as you will be shown the ropes before you take to the water.
Lanzarote Buggy Tours
Off Road Buggies are on everyones list of things to do in Lanzarote and the two seaters are perfect for couples. Designate a driver, or take it in turns, as you explore the volcanic landscape of Lanzarote off-road. The buggies can take you to places you wouldn't normally see on the road, so make the most of the buggy tour and take lots of photos and videos!
Papagayo Catamaran Cruises
With all the fun and excitement of the Jet Ski and Buggy Tours, you might also want to take some time to chill out and relax, and what better way to do that than on a luxury Catamaran. There are a couple of Lanzarote Catamaran trips, including an adults only sailing. One departs from Puerto del Carmen and the other from Puerto Calero. Indulge in a VIP Lifestyle with an all-inclusive bar and food on board.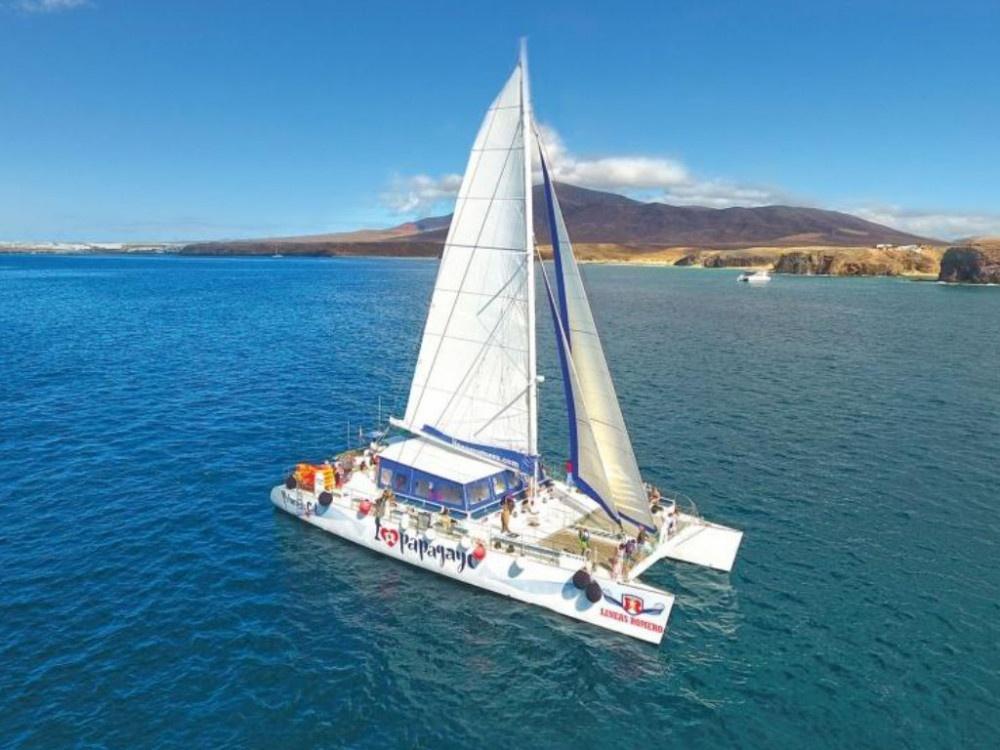 Lanzarote Sunset Cruise
If you're a couple looking for a bit of romance, or you want to toast to a special occasion then a Lanzarote Sunset cruise is a great way to do it. Enjoy a class of Champagne or Cava and watch the sunset 'into the ocean'. A perfect moment and memory for couples on holiday in Lanzarote.
Exploring Lanzarote
Being an island of Volcanic Origin there are so many unique and wonderful places to explore in Lanzarote. From Lava Tunnels, to caves, to craters - Lanzarote really does have it all.
The Timanfaya National Park
The Timanfaya National Park is the jewel in the crown and, in my opinion, should be top of the list of things to do in Lanzarote for everyone. Take a bus tour around the Lunar Route of the Fire Mountains and witness the devastation of the eruptions that formed that park as we know it today. You'll also get to see demonstrations that show how hot the earth is, just meters under your feet, specifically the Geyser and Fire 'shows' that will have you in awe of the Lanzarote National Park.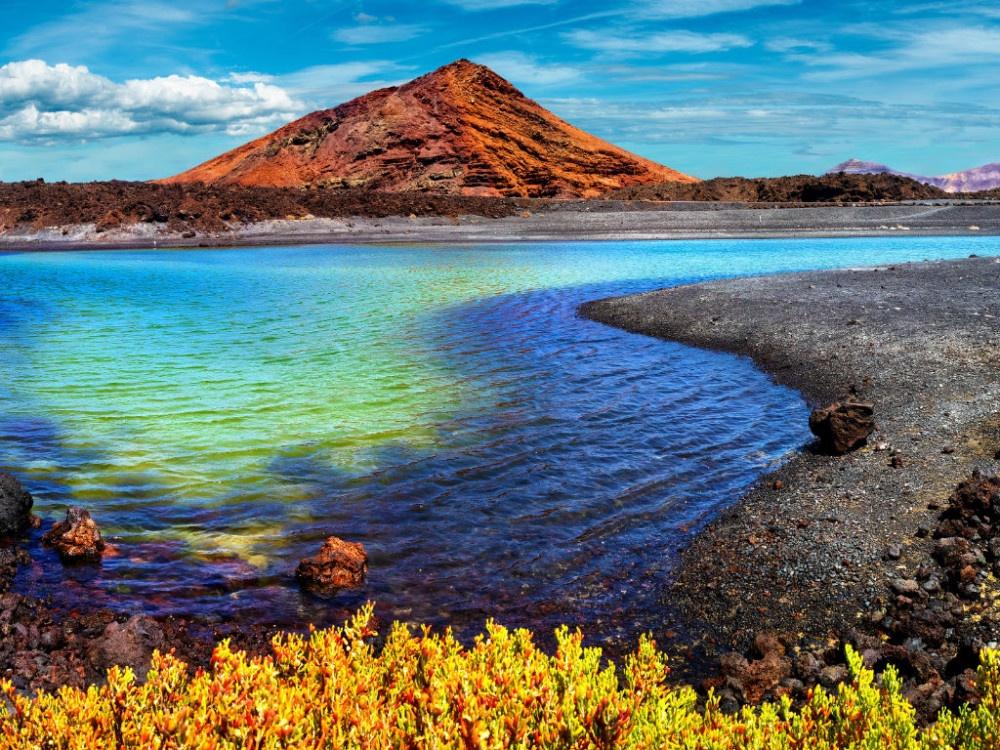 For those feeling hungry when they visit the park, why not try something off the menu that is cooked on the grill using heat from the volcanos natural source?.
Mirador Del Rio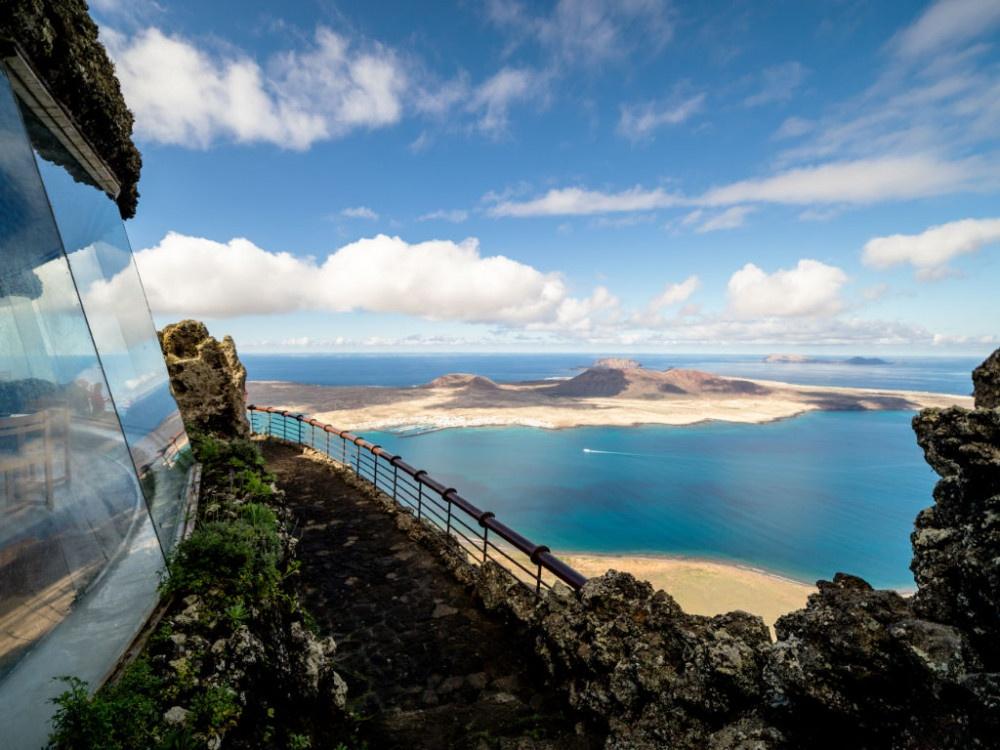 One of my personal favourite spots on the island is in the North and it's the Mirador del Rio lookout. Built 475m into the Riscos (Cliffs of Famara) this Cesar Manrique inspired attraction gives you the opportunity to look out over the Chinijo Archipelago Natural Park which is one of the largest marine reserves in Europe. You'll see the neighbouring Canary Island of La Graciosa and on a clear day the views stretch as far as Alegranza, Montaña Clara, Roque del Este and Roque del Oeste.
Jameos del Agua
On the East Coast of the island you'll find Jameos del Agua. This is a subterranean salt water lake that has formed in the remains of a lava tunnel created by the nearby Volcán de la Corona some 3000 and 5000. The lake is home to a species of white, blind crabs that are native to the island of Lanzarote. Jameos del Agua is also home to an outdoor swimming pool that was built for the King of Spain and a music hall that has been created within another section of the lava tunnel. If you get chance to experience a concert here, the acoustics are absolutely second to none.
The Green Caves (Cueva de Los Verdes)
Literally opposite Jameos del Agua, you'll find Cueva de Los Verdes, or as directly translated The Green Caves. The caves are part of the same Lava Tunnel formation as Jameos del Agua that stretch back some 7km to the lava source, Volcán de la Corona. The Green Caves themselves only cover a small part of the tunnel, however the ambience, rock formations and colours are something special. The Caves are easy to navigate and you can only access them via a guided tour. If you like exploring, then add this to your list of things to do in Lanzarote.
6. Things to do in Lanzarote. The best Beaches
Lanzarote is home to some wonderful beaches. With a mixture of golden sands and black volcanic stoney beaches there is something for everyone. Some beaches are off the beaten track, and popular with the locals, where as others are tourist havens and over all sorts of watersports and activities such as Jet Skis, Inflatables and Parasailing.
Papagayo Beaches
If your idea of a great holiday is enjoying golden sands and crystal clear waters, then Lanzarote has some great beaches for you. Located in the South West of the Island, the beaches of Papagayo are actually 6 separate beaches in the National Park. These are Playa Mujeres, Playa del Pozo, Playa de la Cera, Playa del Papagayo, Playa Caleta del Congrio and Playa Puerto Muelas.
The beaches are ideally placed for enjoying the sun, snorkelling, swimming and even hiking. There are very few facilities here, and you'll find only one bar / restaurant at Playa del Papagayo.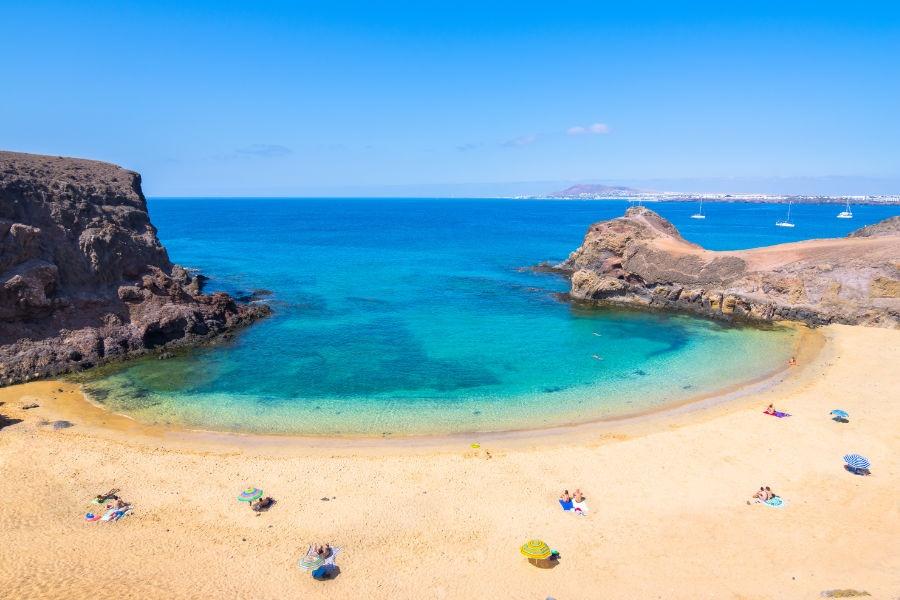 Playa Grande, Puerto del Carmen
Playa Grande is the most popular beach in Puerto del Carmen. It stretches almost the entire length of the Avenida in the new town area of the resort. It's a popular beach with families and couples thanks to its golden sands and usually calm clear waters. It's also very easily accessible to anyone staying in the resort.
Playa Caleton Blanco
If you're looking a quieter beach that's a little out of the way, then Playa Caleton Blanco won't let you down (avoid weekends as it does get busy with the locals. Playa Caleton Blanco can be found just outside Orzolo in the North of Lanzarote and offers golden sands and beautiful shallow, crystal clear lagoons for paddling and bathing. There are a number of rock circles that have been built to shield you from any winds or breeze and it's a beautiful location to chill out and relax during your time in Lanzarote.
Playa Dorada, Playa Blanca
One of the most popular tourist beaches in Playa Blanca is Playa Dorada. Located just in front of the Centro Commercial Papagayo you'll find plenty going on here. There are sun beds and parasols available for hire and you'll find Jet Skis and other watersports equipment available for hire. The water is clear and the beach is protected by a breakwater built up from large, black volcanic rock.
Playa de las Cucharas, Costa Teguise
The beset beach in Costa Teguise, in my opinion, is Playa de las Cucharas however it is usually also the busiest. There are sun beds available for hire and it's located conveniently near to a number of bars and restaurants. The water is warm and clear and perfect for families visiting the resort who don't have a car or the means to venture far outside of town.
Playa Reducto, Arrecife
It's all going on at Playa Reducto. I do love this beach. With the tide in, the beach is covered in golden sands with a few rocky areas exposed when the tide retracts. There is definitely a 'local' vibe about this beach with lots of sports and activities taking place. It's also a place for the locals to socialise and you'll find them practicing tricks and tight rope walking between palm trees on many occasions. Although Arrecife isn't a huge tourist area on the island, there are a number of great hotels that are right on the sea front and overlooking Playa Reducto, including the Gran Hotel.
7. Things to do in Lanzarote. Watersports and Activities
If you're an active individual and looking for things to do in Lanzarote, then the good news is there are plenty of places for watersports and activities. From Surfing in Famara, to Parasailing in Playa Blanca you'll not go short on finding things to do to keep you active whilst on the island.
Ocean Kayaking in Lanzarote
Ocean Kayaking has become a very popular thing to do in Lanzarote and you'll find Kayak Tours available in Playa Blanca that take you along the coastline to the beaches of Papagayo. If you haven't been in a Kayak before, then don't worry. Beginner lessons are also available until you feel confident enough to embark on the full tour..
Parasailing in Lanzarote
If you're looking to push the boundaries a little further, then Parasailing in Lanzarote is great fun. Enjoy the views of the coastline and beyond from above the water in this high adrenaline activity. You can find Lanzarote Parasailing in both Puerto del Carmen and Playa Blanca.
The beaches are ideally placed for enjoying the sun, snorkelling, swimming and even hiking. There are very few facilities here, and you'll find only one bar / restaurant at Playa del Papagayo.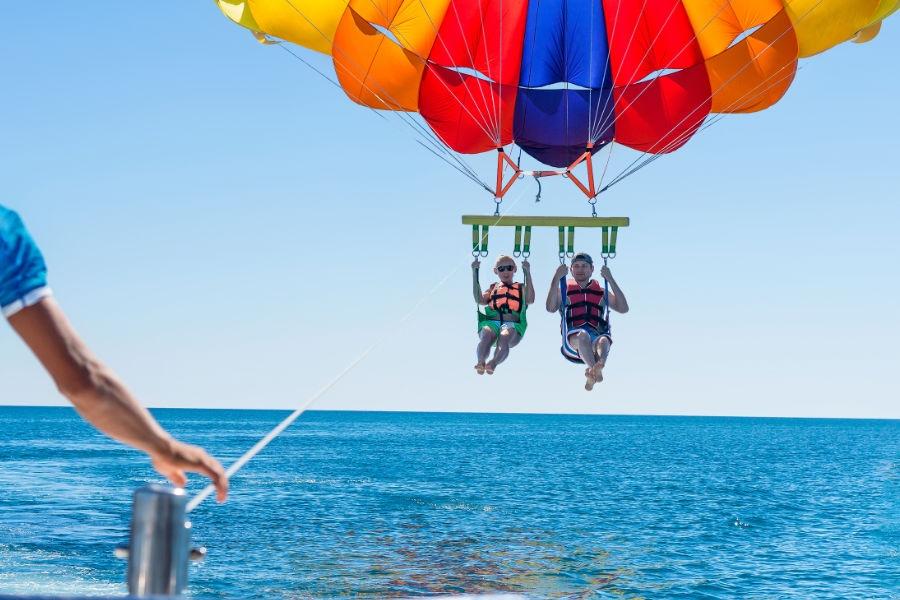 Surfing in Lanzarote
When people mention Surfing in Lanzarote there is really only one place to talk about and that's Famara. With somewhat of a hippy vibe, the village of Famara is home to a number of Surf Schools and Rental shops that take advantage of the huge Playa de Famara beach and it's amazing waves. Be warned that there is usually a red flag on this beach and lifeguards will only allow you in the water if you have flippers. Body boarding is also extremely popular here, so if surfing feels a little too advanced right now, then I'd highly recommend renting a body board, wet suit and flippers and having a great time on the waves.
Wind Surfing in Costa Teguise
Due to being fairly open to the elements, aka the wind, Costa Teguise is a very popular place for Wind Surfing enthusiasts. Great for beginners and seasoned Wind Surfers you'll find plenty of choice here to enjoy time out on the water.
8. Things to do in Lanzarote for Mature Adults and Couples
Lanzarote is a great choice of holiday destination for older, more mature couples or travellers that just want to relax and enjoy a bit of sunshine. The large selection of sea front bars and restaurants make it a popular destination for tourists that just want to sit back and watch the world go by.
However, mature adults and couples might also want to get out and see the sights of the island and there are some fantastic options for people that haven't explored Lanzarote before.
The Cactus Gardens
Yet another Cesar Manrique inspired attraction, the Cactus Gardens in Lanzarote are home to over 1100 species of Cacti. The gardens were built around a disused quarry and are a great place to explore and relax. There is a small cafe and shop on site where you can sample a Cactus Burger and purchase many Cacti related products as souvenirs of your time on the island.
South Tour of Lanzarote
An organised Coach Excursion is a great way to spend a half or full day exploring the island. There isn't much walking or trekking involved and you get to see some of the natural wonders of Lanzarote such as The Timanfaya National Park, The Wine District and dramatic Coastline. The Excursion Coaches are comfortable and air conditioned and there is a guide that speaks your language.
Coffee and Cake in the Gran Hotel, Arrecife
The Gran Hotel in Arrecife is great spot to enjoy a Coffee and Cake and admire the view from the 17th floor. The view stretches out over Playa Reducto and to the Airport and beyond so it's great for watching the planes depart and arrive into Lanzarote. Quick tip - the sunsets from here are spectacular with the shadowed backdrop of the mountains.
The Lanzarote Markets
The Lanzarote Markets are a great way to browse and discover products made right here on the island. Local Artisans set up their stalls and promote and sell their products to tourists. You'll find some great souvenirs, either to take home to family members or keep to yourself as a reminder of your time on the island. Teguise Market is the main market on the island and takes place every Sunday, although it is much smaller than it was before Covid. Playa Blanca has a market at the Marina Rubicon every Wednesday and Saturday morning. Costa Teguise market takes place every Friday evening and the Puerto Calero Market is every Tuesday and Friday morning. Since Covid, there is no market in Puerto del Carmen.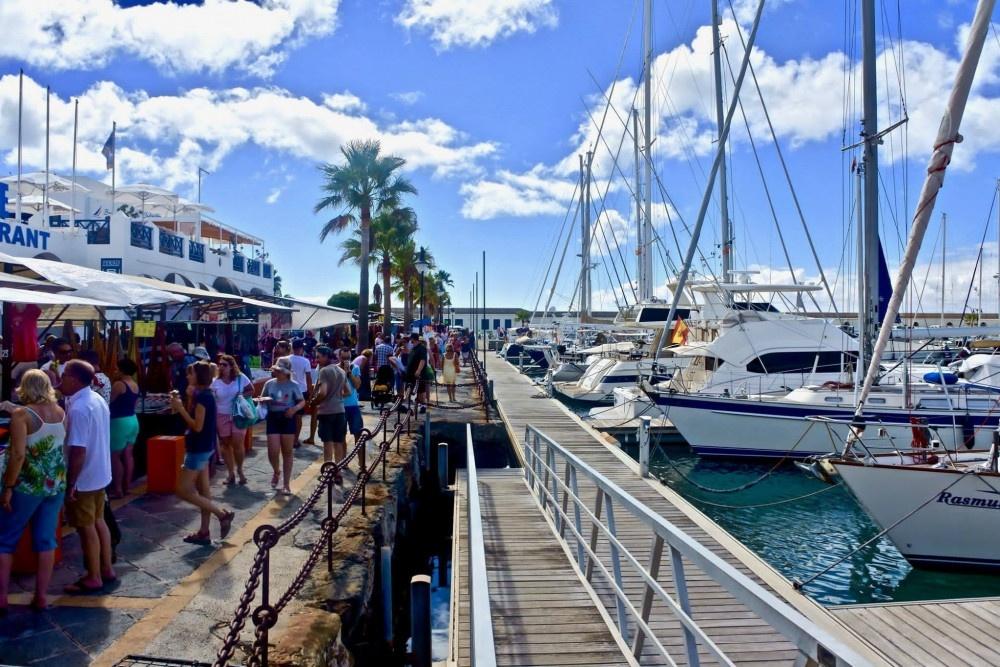 Things to do in Lanzarote FAQs
Are there lots of things to do in Lanzarote for families?
Yes. Lanzarote is a great destination for families and you'll find a huge selection of things to do. Whether your a beach family, or a little more active, you'll find plenty of things to do in Lanzarote for all ages.
I'm an active person. Will I find enough things to do in Lanzarote to keep me occupied?
Absolutely. Lanzarote is a huge sporting destination where you'll find great walks and hiking trails, cycling opportunities, sea swimming, parasailing, buggies, scuba diving and much, much more.
Are there plenty of things to do at night in Lanzarote?
If nightlife is your thing, you won't be disappointed. Puerto del Carmen is by far the most active resort at night, but you'll also find a more relaxed night scene in Playa Blanca and Costa Teguise. If you're a night owl and looking for things to do in Lanzarote you won't be disappointed.
We're a young couple. Will we find enough things to do in Lanzarote to create a memorable holiday?
Without a doubt, the answer is yes. Couples can have a great time in Lanzarote with a great selection of things to do, including Buggy Tours, Catamaran Cruises, Sunset Boat Trips, Dolphin Watching, Tours of the National Park, Great Cocktails Bars and Restaurants and so much more!
As a mature couple, is Lanzarote a good destination for us?
Definitely. Lanzarote offers so many great things to do for Mature Couples. Find a bar with a bingo or quiz evening, relax and enjoy a coffee and cake in the Gran Hotel or take an organised excursion around the island.

Get the latest deals
For the latest deals on the best things to do on your holiday sign up for our newsletter, don´t worry we hate getting junk mail too so we will only send you things that are relevant to your travels, can save you money and give you ideas on excursions in destinations all around the world.