What to expect on your Lanzarote Holidays
If you don't know what to do in Lanzarote and are trying to map out an itinerary, then you've come to the right place. Home to some of the most amazing beaches, beautiful landscapes and unique architecture, every corner of Lanzarote is definitely Instagram worthy. The fourth-largest among the Canaries, the island won't run out of spots that would look perfect on that feed.
So in this article, we list down the Top 10 most instagrammable Lanzarote attractions to help you plan that trip you've always been dreaming of!
Do it for the gram: Best Lanzarote Things to Do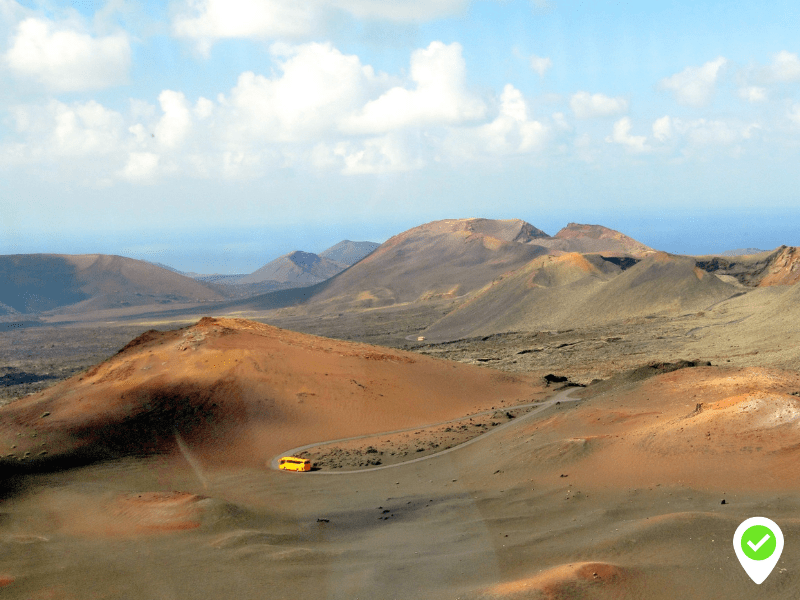 1. Visit a Lanzarote Volcano
Ever wanted to have a picture on Mars? Well, Lanzarote Volcano is the closest you're gonna get. With formations coming from eruptions some hundred years ago, your pictures here are gonna look like you were out of this world. Although the volcano has been dormant for decades, there's still some geothermal activity underground making it produce very high temps. Apart from the beauty of the volcano itself, the panoramic views are perfect backgrounds for your pictures. To get to the volcano, go on the Short South Tour of Lanzarote.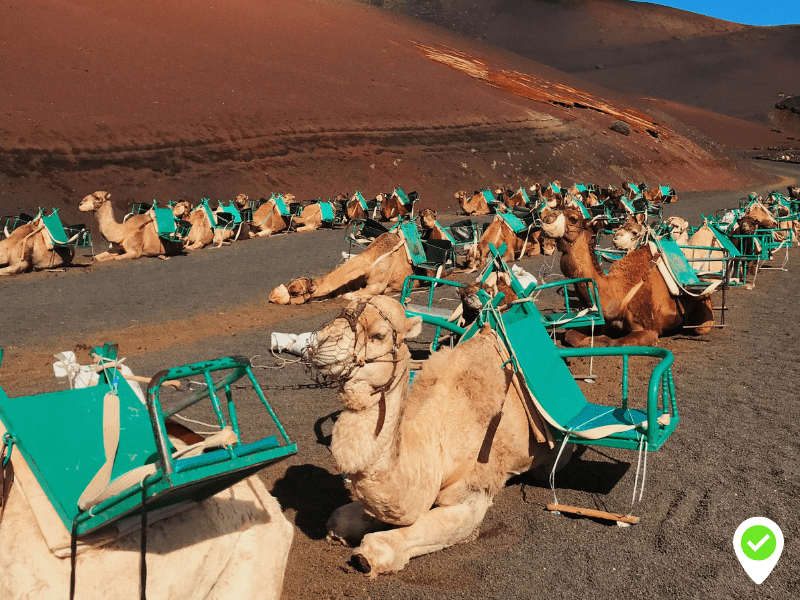 2. Discover Timanfaya National Park
One of the most popular Lanzarote excursions is visiting Timanfaya National Park. Aside from Lanzarote Volcano, you could spend the whole day in this park and still not run out of places to take pictures of. Even the restaurant, El Diablo, is picturesque. With the circular walls made of glass and the overlooking views, there aren't any bad angles on this spot. Go for a hike or take a camel to see the volcano's peak and get the best views to go on your feed. To get here, you can book TravelON World's Short South tour Lanzarote or the South Tour Lanzarote which takes you around more places.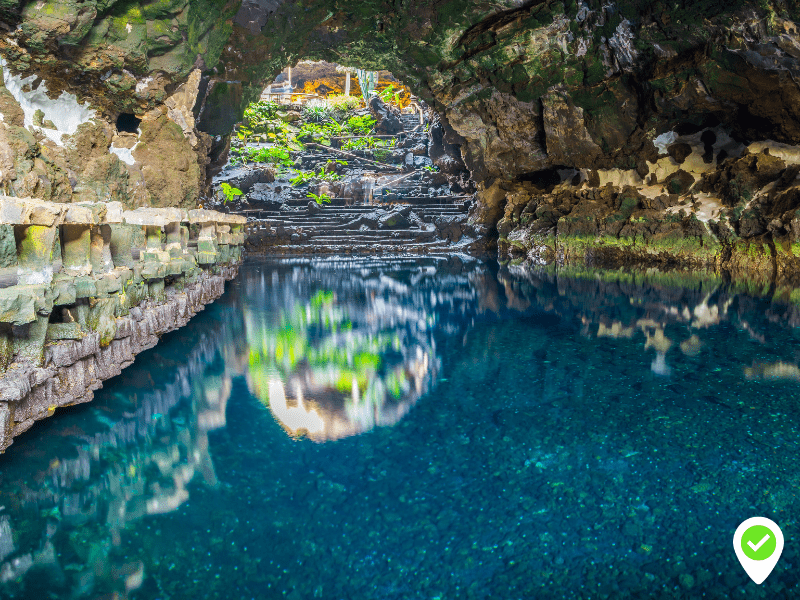 3. Explore Jameos del Agua
This cave is one of the most beautiful places on the island, with an opening that perfectly lets light in, you are definitely gonna get that perfect lighting here. Jameos del Agua has become an art, culture and tourism centre and boasts of a subterranean salt lake, and emerald green pool, a restaurant, an auditorium and a museum. TravelON World can take you here via the Lanzarote Grand Tour which takes you to seven other stops!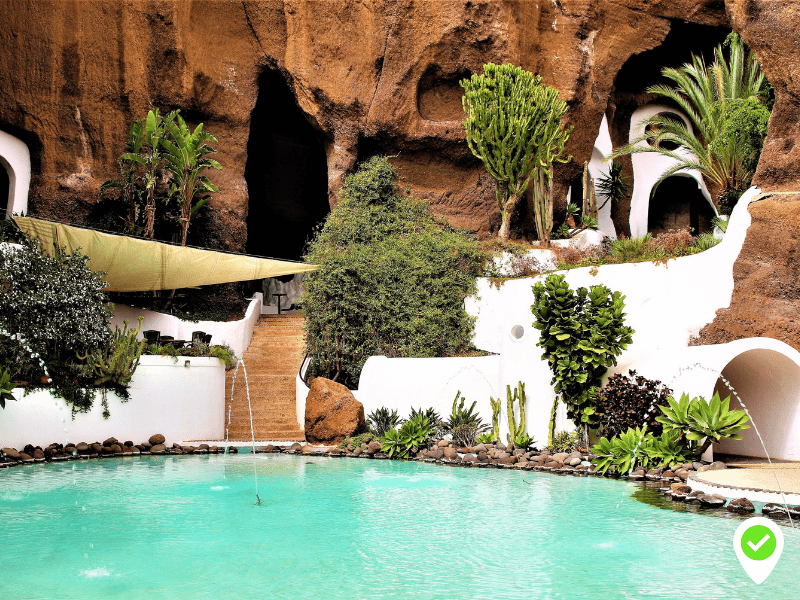 4. See Museo Lagomar
When visitors look for what to do in Lanzarote, they don't usually think of museums. But if you're looking for more picturesque places, then you have to visit Museo Lagomar. When you go on TravelON World's North Tour, you'll see the beautiful rock gardens, tunnels, caves and even secret passages that lead to the lake. This was also created by Cesar Manrique and was used as a location for films. Lagomar was once home to actor Omar Sharif and now houses an open-air art gallery and museum.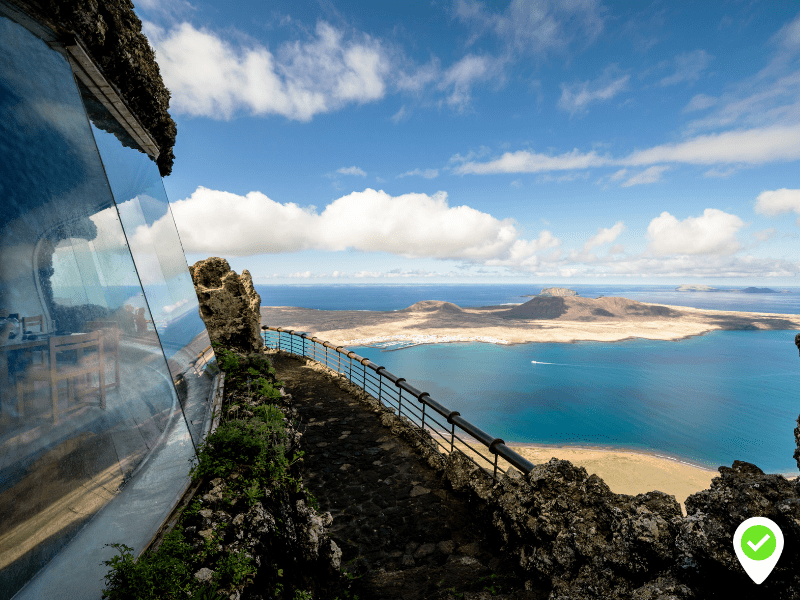 5. Go up Mirador del Rio
If you're into including going up high points in your Lanzarote excursions, then going up Mirador del Rio will be a treat for you. Found 475 metres high on Risco de Famara, Mirador del Rio features breathtaking panoramic views, beautiful sculptures, and an Atalaya that lets you see La Graciosa and other islets. Go on the Lagomar Northern Delights Tour with TravelON World and get to see this and three other spectacular places on the island that would fit nicely on your Instagram feed!


Playa Blanca Lanzarote and other instagrammable beaches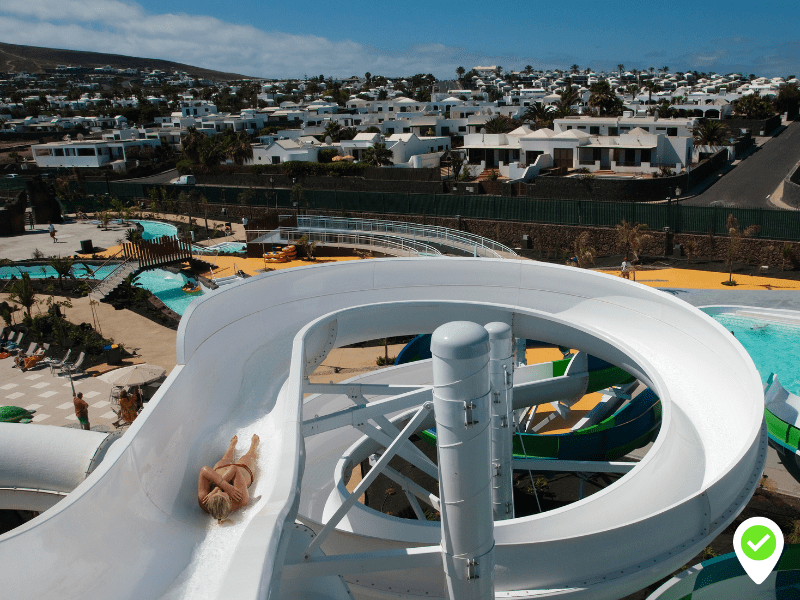 Playa Blanca Water Park
While Lanzarote is known for its beaches, the island also offers Playa Blanca water park where you will not only have fun on the slides, but you will also have vibrant pictures as the park is filled with vibrant colours. Aqualava is a perfect place for all ages, with slides and rides of various kinds. While the Dino Water Park offers a dino-themed ambience. Don't be fooled by its seeming exclusivity for children as it also has an adult water park!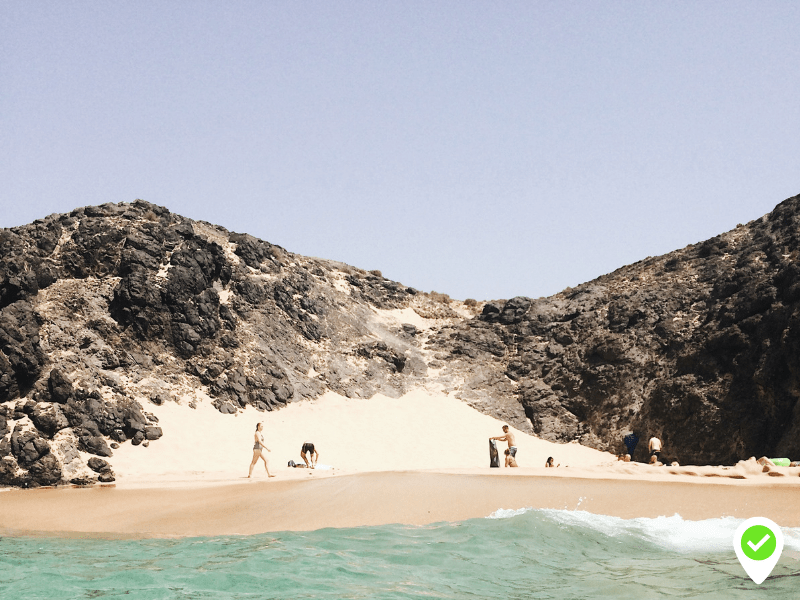 Papagayo Beach Lanzarote
From the waterparks, head east to the breathtaking Papagayo Beaches. Featuring five untouched patches of golden fine sand where only cliffs separate them, this is definitely one of the most picturesque locations Lanzarote can offer. With clear emerald waters, pictures are guaranteed to be posted no matter what angle you pick. Getting here by land is quite difficult, which is why it's better to just go on the I love Papagayo Catamaran tour that takes you around these beautiful beaches. Definitely one of the unforgettable Lanzarote excursions.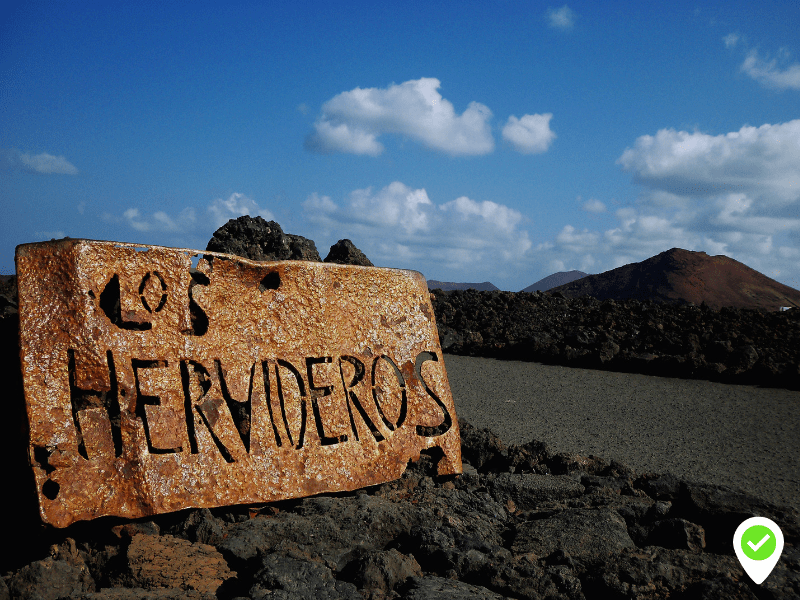 Los Hervideros
What would be a better photo subject than a stretch of underwater caves and uniquely-shaped cliffs that were formed from the hardening of lava and erosion? Head on to Los Hervideros to get that perfect Instagram shot on a cliff with emerald green waters hitting the rocks!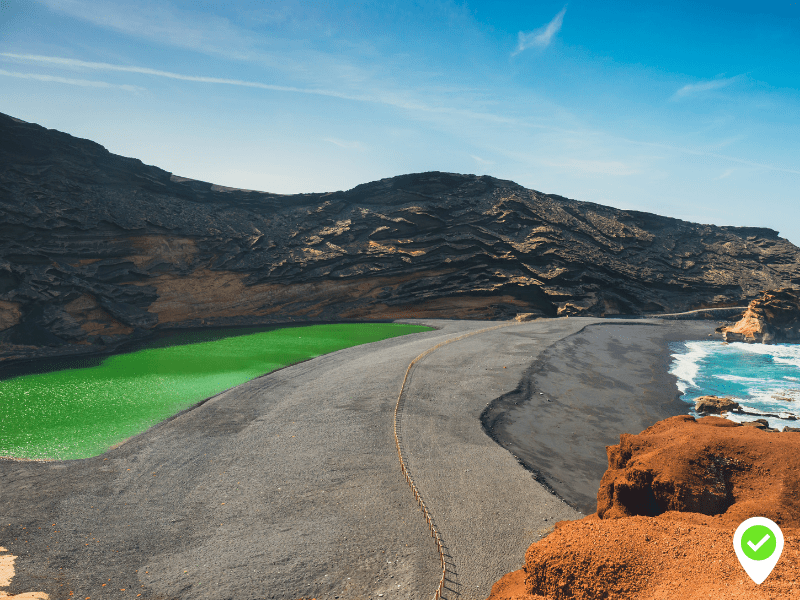 El Golfo
Featuring a green lagoon called the Charco de Los Clicos, El Golfo is a small village by the sea. With a mixture of old and modern houses and restaurants that overlook the sea, you will definitely have a hard time picking out which background to use in your photos. Going on the South Tour Lanzarote will give you the opportunity to visit El Golfo along with four other stops.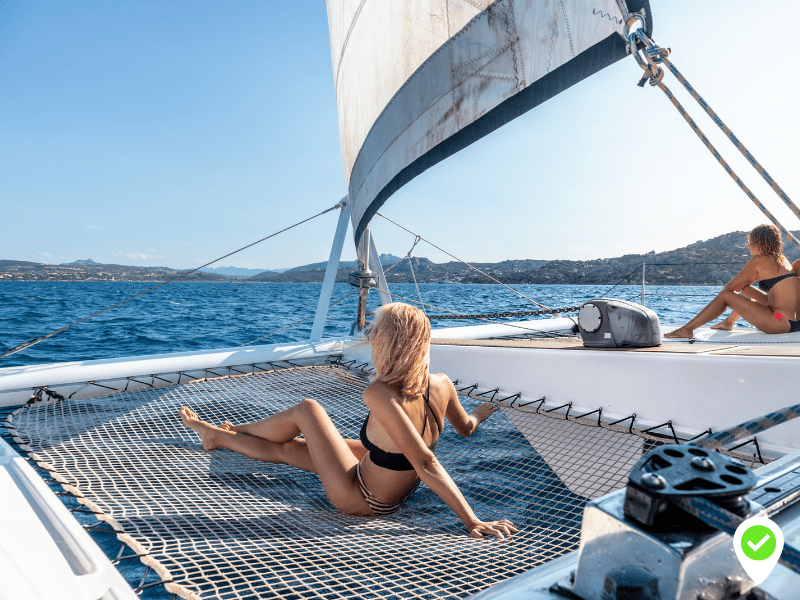 La Graciosa
Last but not least on your list is La Graciosa. You can get here via a ferry ride or through the Lagomar Northern Delights tour. This tiny island features red volcanoes, beautiful beaches and lava cliffs that turn out perfectly on your cameras. The untouched beaches and white sand compliment the absence of infrastructure. There are no roads, which means no cars as well. This island is guaranteed to satisfy your search for a relaxing beach trip and a perfect photo location!
Although these are just 10 places, the truth is the whole of Lanzarote is Instagrammable. You can go on the Lanzarote Grand Tour or even the South Tour Lanzarote and find out there are much more places to explore on the island. And the best part is booking all these tours are easy and secure on the TravelON World website. So to see the Top 10 most instagrammable Lanzarote attractions for yourself, book with us and you're guaranteed to get the most hassle-free arrangements for your vacay!