They say you haven't been to Lanzarote if you've never been to Timanfaya National Park. The huge park covers a quarter of the island, you can't go to the island and not visit it. Locally known as Parque Nacional de Timanfaya, this park gets around two million visitors each year and is the second most visited national park in the whole of Spain.
Timanfaya has been declared a UNESCO Site so you know it's pretty special. In fact, the beauty of the park is out of this world that it's been dubbed as Mars on Earth.
Curious about why Timanfaya National Park is Mars on Earth? Read on as we talk about its unique beauty what you can see on your visit.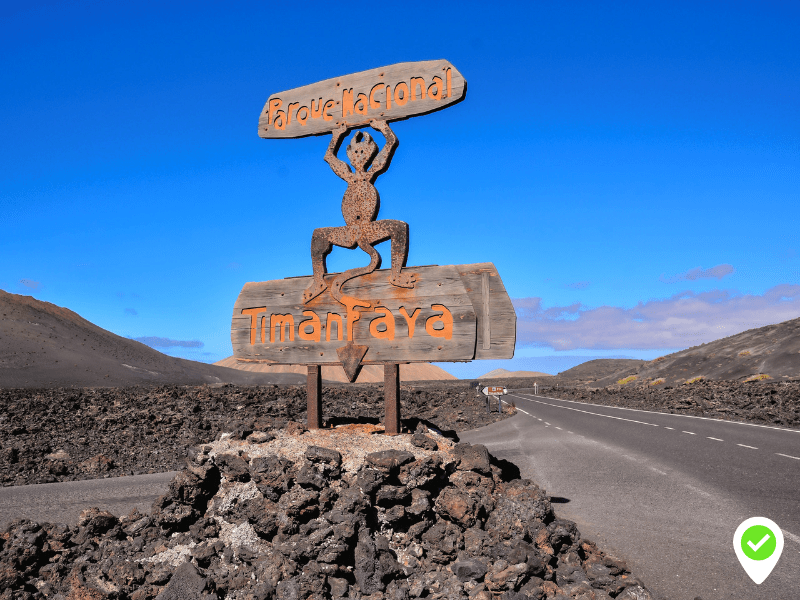 What makes Timanfaya Mars on Earth
Before it became a UNESCO Site, Timanfaya National Park was formed when over 100 volcanoes erupted continuously, which went on for more than six years. That volcanic mess created the beauty that resembles the planet Mars. The volcanic activities in the park continually produce a sea of lava which forms unique landscapes and shapes making your photos look like you took it from Mars.
When you're in the area, you will notice the absence of vegetation which is another reason why people compare Timanfaya with Mars. Another reason why Timanfaya National Park is called Mars on Earth is that its terrain is very rugged, much like that of Mars'. When you look around, the colours of all over are of red and brown and the temperature is very high due to the fact that there is a magma chamber beneath the surface.
All these factors show a really close resemblance to Mars, so if you want an out of this world experience, you don't have to look far. All you have to do is visit Lanzarote!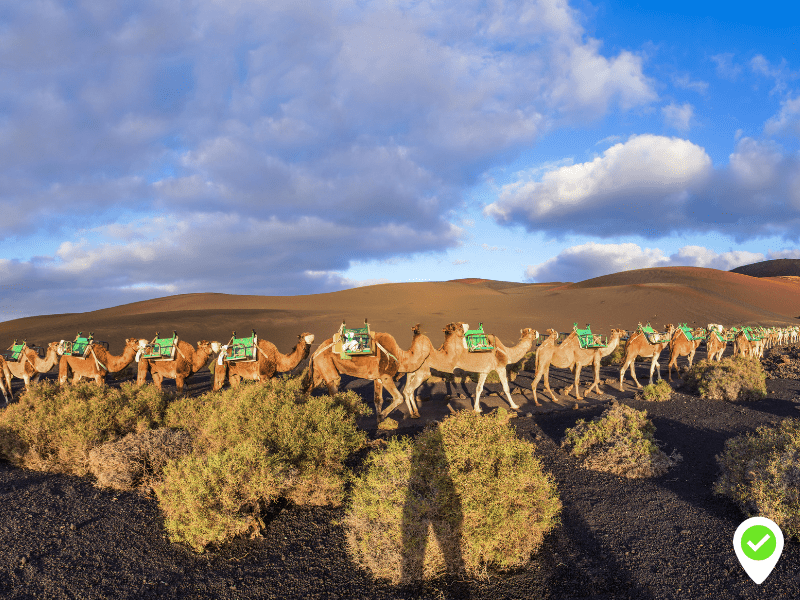 Things to see in Timanfaya National Park
Now that we know why Timanfaya is Mars on Earth, let's talk about what you can see here. The first thing you should check out is the Fire Mountain. This continues your Mars experience as you can experience its geothermal activities firsthand. The temperature of Fire Mountain can rise to as high as 610 degrees Celsius. In fact, at just 10 centimetres, it can rise up to 277 degrees. While there are still geothermal activities, Fire Mountain has been dormant for decades now, which is why this mountain is very special. There are demonstrations of just how hot it gets so watch out for those shows.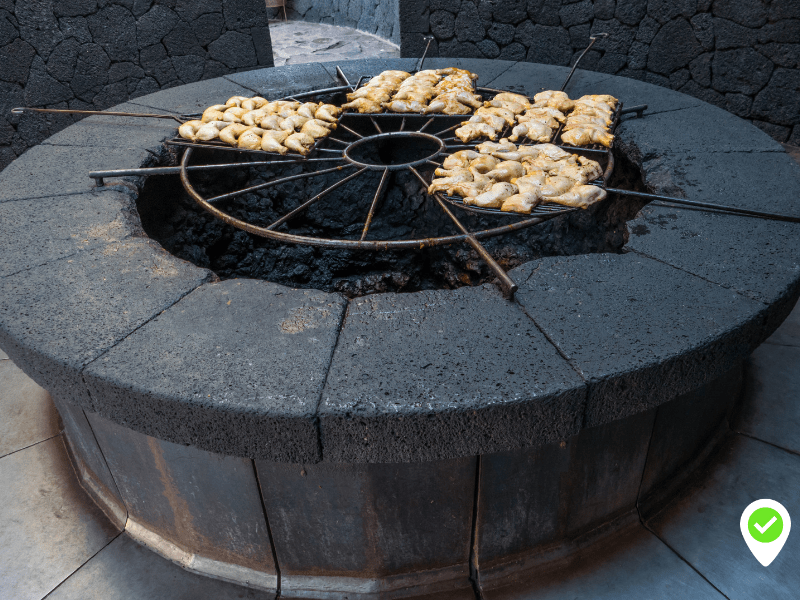 Another amazing highlight of the park is the El Diablo restaurant which was designed beautifully by Cesar Manrique, a renowned Spanish artist. You will surely love the beautiful circular glass walls as you will have an awesome view of the park while dining. The design is not the only unique part of this restaurant. Because of geothermal activities, El Diablo grills its kebabs through the earth's heat. Yes, you read it right, through the earth's heat. There's a pit that gets heat from the ground and that's as natural as grilling gets!
To further make your experience in Timanfaya National Park even more unique, try going around the park on a camel. You can head to the Echadero de Los Camellos to get set up with a camel that will take you around Timanfaya. To book a one of a kind Timanfaya National Park tour, you can head on to the TravelON World website and reserve your spot there. We offer a convenient way of booking Lanzarote excursions at just the tip of your fingers.
Now that you know why Timanfaya National Park is Mars on Earth, there's no reason why it shouldn't be on top of your must-visit list. While we can't head to Mars just yet, this beautiful site is a pretty great substitute, wouldn't you say?