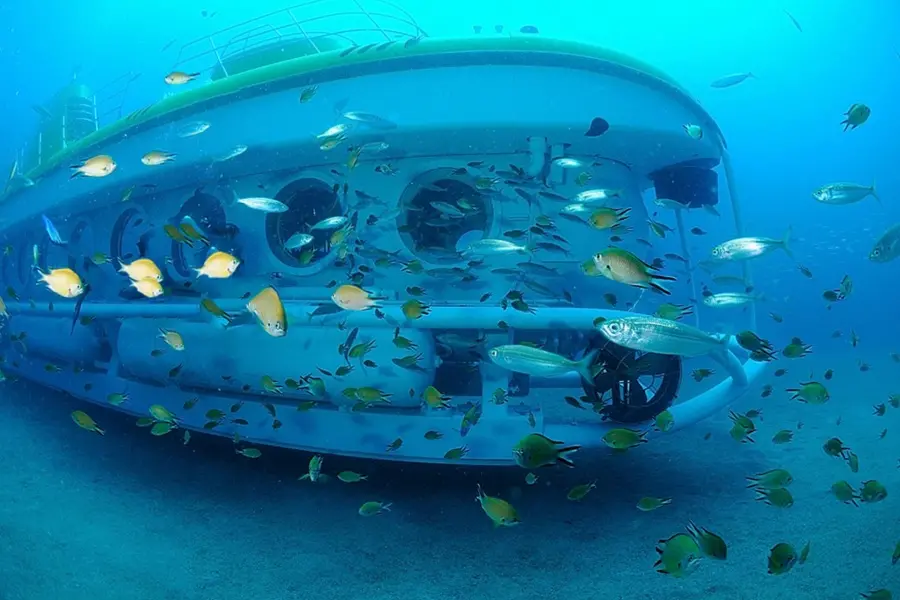 Found off the West African coast, Lanzarote is a popular destination among the Canary Islands. With resorts that surround its coastline, unique volcanic formations and the famous Timanfaya National Park, it's no wonder visitors pick this island over other European destinations. But what sets this island apart is its rich history which they have successfully preserved until today. One of the names you will hear when talking about Lanzarote's heritage is Cesar Manrique.
In this article, we will take about the popular Lanzarote Highlight: Cesar Manrique, who he is, his works and how you can see them on your Lanzarote visit!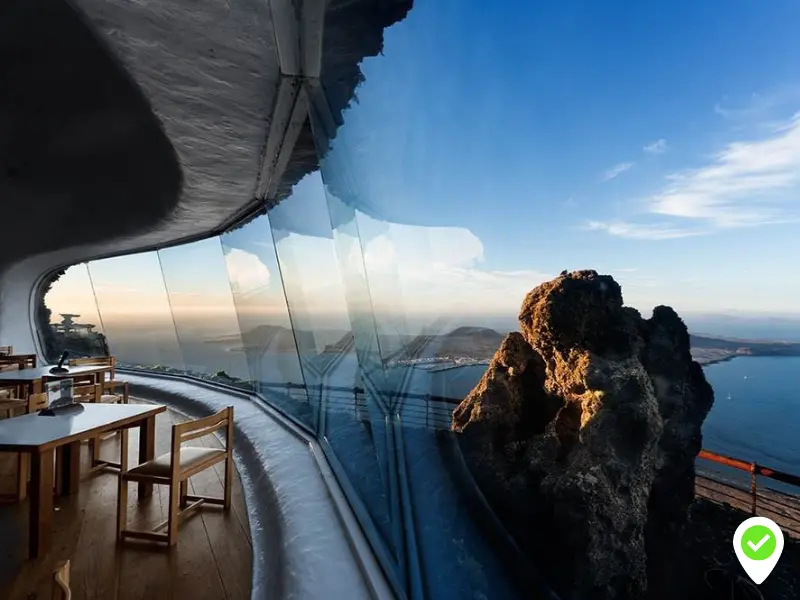 Who is Casa Manrique's Artist?
Cesar Manrique is a Lanzarote native, born and raised in the town of Arrecife. He received scholarships in the USA that resulted in many of his works being exhibited there. Manrique returned to the island in 1966 where he built art after art that established his legacy on the island. Cesar's influence was mostly felt on Lanzarote's planning regulations, as he promoted the island's potential for tourism.
In 1982, Cesar Manrique set up a foundation after his name but was not officially opened until after his death. The foundation was set-up so tourists could visit his home. The foundation also serves as an art gallery that showcases Manrique's art, along with the pieces he acquired. The money that the foundation makes from ticket sales is allotted towards raising Lanzarote art awareness.
A look inside of Manrique Cesar and Cesar Manrique's Works
Cesar Manrique has quite a number of works under his belt like the Taro de Tahiche, Castillo de San Jose's restaurant, his house at Haria often called the Palm Grove House and the Jardin de Cactus found at Guatiza. But the three most popular works are Mirador del Rio, Jameos del Agua, and of course his volcano house.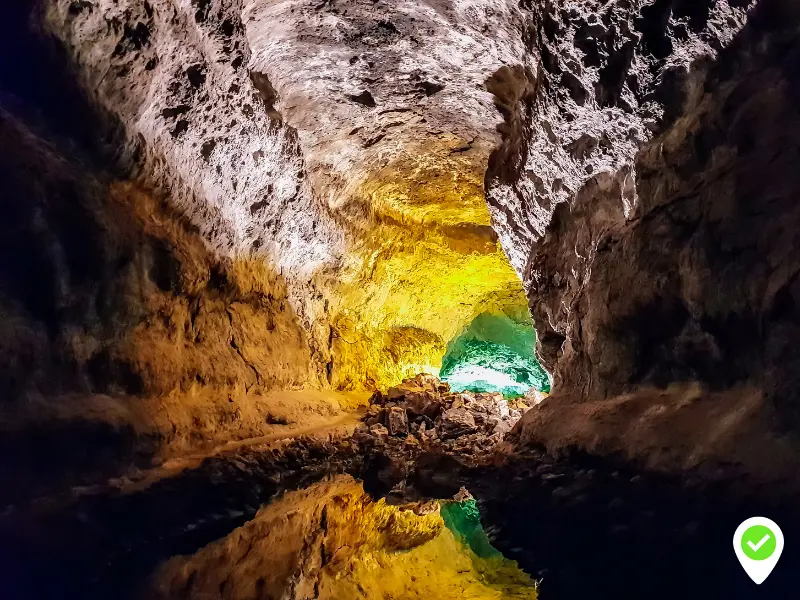 Jameos del Agua
Jameos del Agua is a product of both natural and manmade works coming together to form a gorgeous end product. Cesar Manrique had the vision to transform what was once just a volcanic tube, whose lava flow came from Volcan de la Corona into one of the most unique places in the world. Here, you will find a subterranean salt lake, a perfect emerald green pool, the beautiful restaurant, museum and auditorium. To get here, you can book the Lanzarote Highlights tour that not only takes you to Jameos del Agua but also takes you to some of the island's most popular destinations like the Timanfaya National Park and Cueva de Los Verdes or the green caves.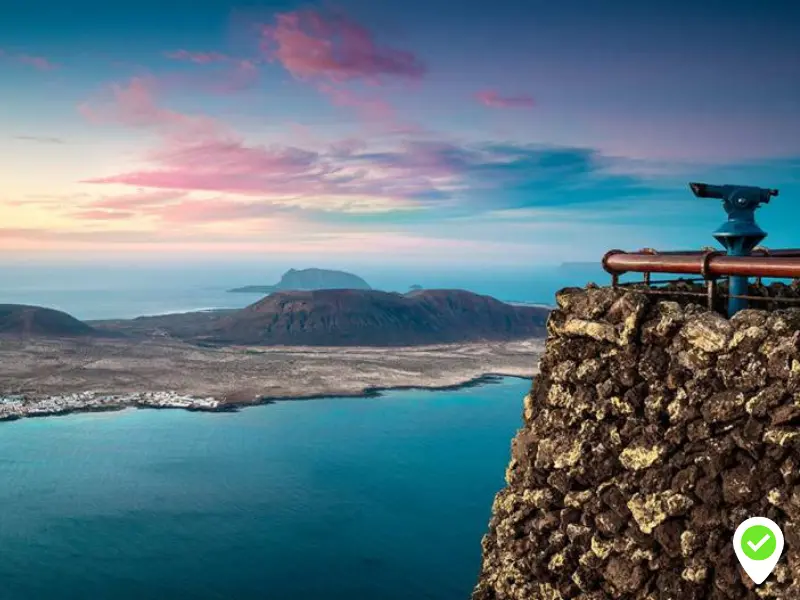 Mirador Del Rio
Cesar Manrique built Mirador del Rio, showcasing series of his artistic and architectural talents, along with his desire to merge nature and art. The Mirador can be found nestled between the narrow stretch of sea that separates La Graciosa from Lanzarote. On the outside, you wouldn't think there's anything special but on the inside, you will find glass windows that are detailed beautifully. With breathtaking sights, tourists love to take their pictures here because of the breathtaking backgrounds that make for perfect photos. If you would like this to be a part of your tour, you may take the Lagomar Northern Delights which also includes stops at Lagomar, a ride on the Orzola Ferry that includes lunch, and La Graciosa.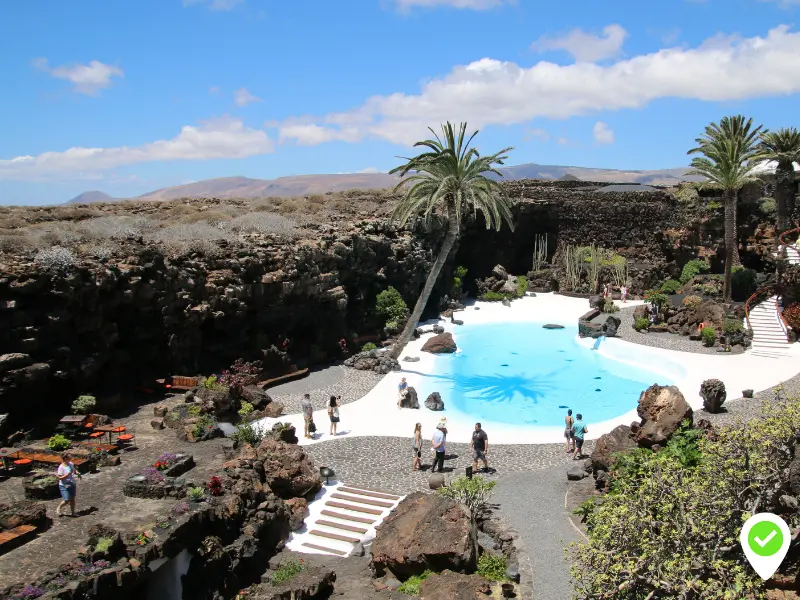 The Volcano House
Last but definitely the most popular is the Cesar Manrique Foundation or the Volcano House. What used to be Manrique's home is now a tourist go-to in Lanzarote. Found in the centre of the island, the house more commonly called the Taro de Tahiche shows off Manrique's talents in being a painter, sculptor and architect. When you visit the place, you will also find a museum that shows not just his but also other contemporary art. Before he died, Manrique supervised the transformation of the those into the museum so you know that the place is still the brainchild of this artist.
Make this tour one of your Things to do in Lanzarote
TravelON World offers the Cesar Manrique in Lanzarote tour to help you see these wonderful works of art. The tour stops first at Monumento Al Campesino, which is a monument made by Manrique to honour the farmers. Next would be at Haria, also known as the valley of 1000 palms. After lunch, you will head straight to Mirador Del Rio, then to either Jameos del Agua or the Green Caves, then to the Cactus Gardens.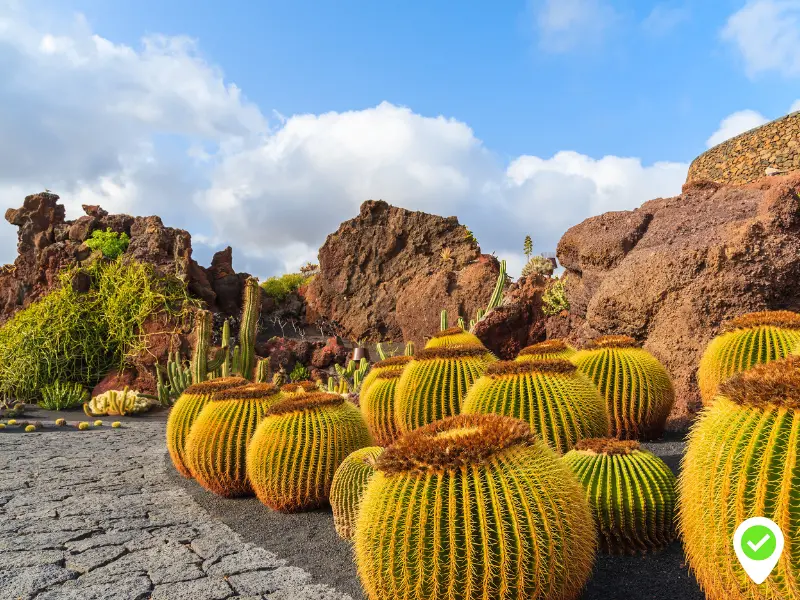 The Cactus Gardens of Lanzarote
The Cactus Gardens gives you an opportunity to stroll around and take instagrammable and noteworthy photos. It's a one of kind spot that will surely make you feel at awe and appreciate the wonders of nature and how Cesar Manrique's legacy is brought into life.
Last stop would be at the Cesar Manrique Foundation where you will have plenty of time to look around.
While these amazing works that Cesar Manrique left behind are quite amazing, the more important thing he left behind is his legacy and love for the island of Lanzarote. His impact on the island still lives on today. We hope this Lanzarote Highlight: Cesar Manrique has given you a background on the importance of this artist and has gotten you excited on the things you can see in Lanzarote with TravelON World!

Get the latest deals
For the latest deals on the best things to do on your holiday sign up for our newsletter, don´t worry we hate getting junk mail too so we will only send you things that are relevant to your travels, can save you money and give you ideas on excursions in destinations all around the world.