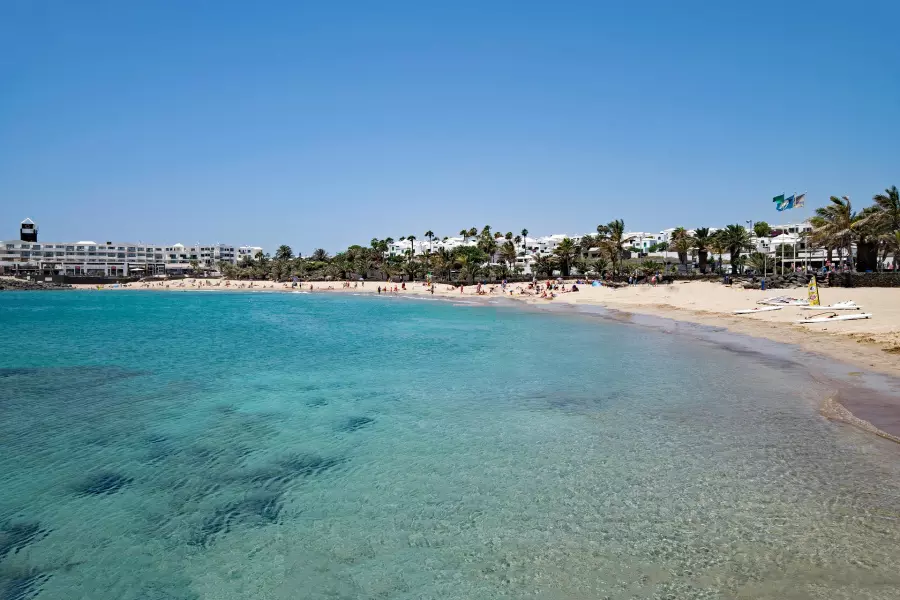 Costa Teguise is a family orientated seaside resort on the island of Lanzarote. It´s well known for sandy beaches, clear waters, and a lively atmosphere. The sandy beaches are popular for water sports such as windsurfing and kitesurfing, and there are also several diving schools where you can take lessons or go on a dive excursion.
Costa Teguise Highlights
There are several notable landmarks in and around Costa Teguise, including the Castillo de Guanapay, an old castle that dates back to the 16th century. The castle offers a panoramic view of the surrounding area, and is a great spot for a picnic or a leisurely stroll. Another popular attraction in the area is the Costa Teguise Golf Course, which offers 18-holes of challenging greens and beautiful views.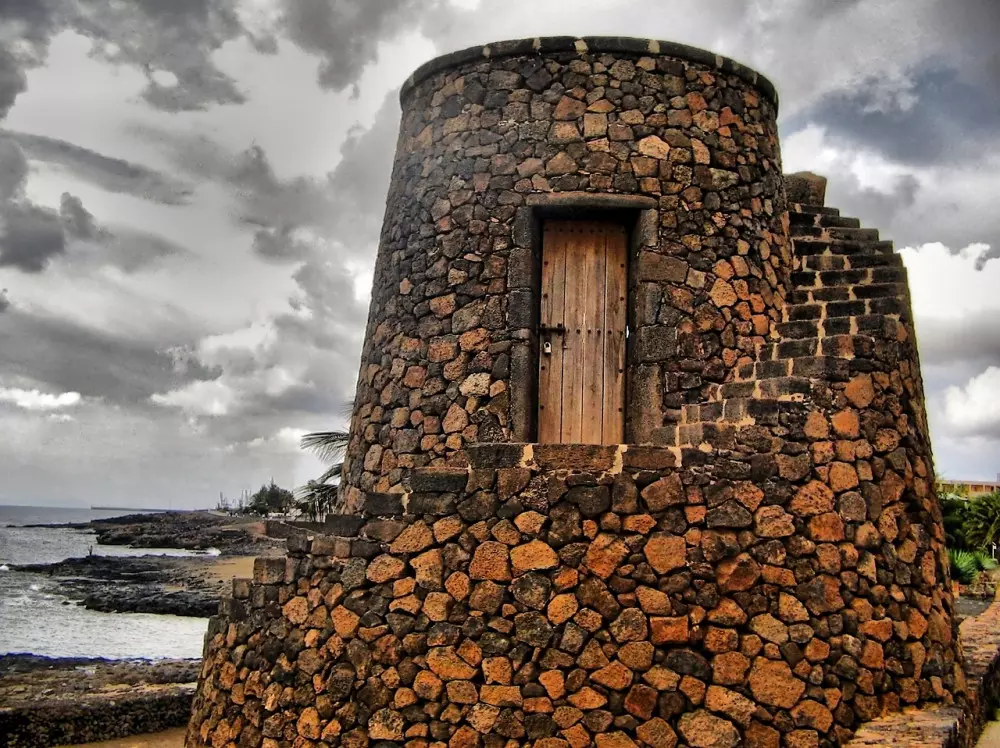 Costa Teguise is home to several beaches, including Las Cucharas, which is considered the main beach of the resort and features a wide variety of water sports. The beach is also suitable for children and perfect for sun worshippers or those wanting to simply relax on holiday. Another popular beach is Playa Jablillo, which is known for its calm waters and is a great spot for families with young children.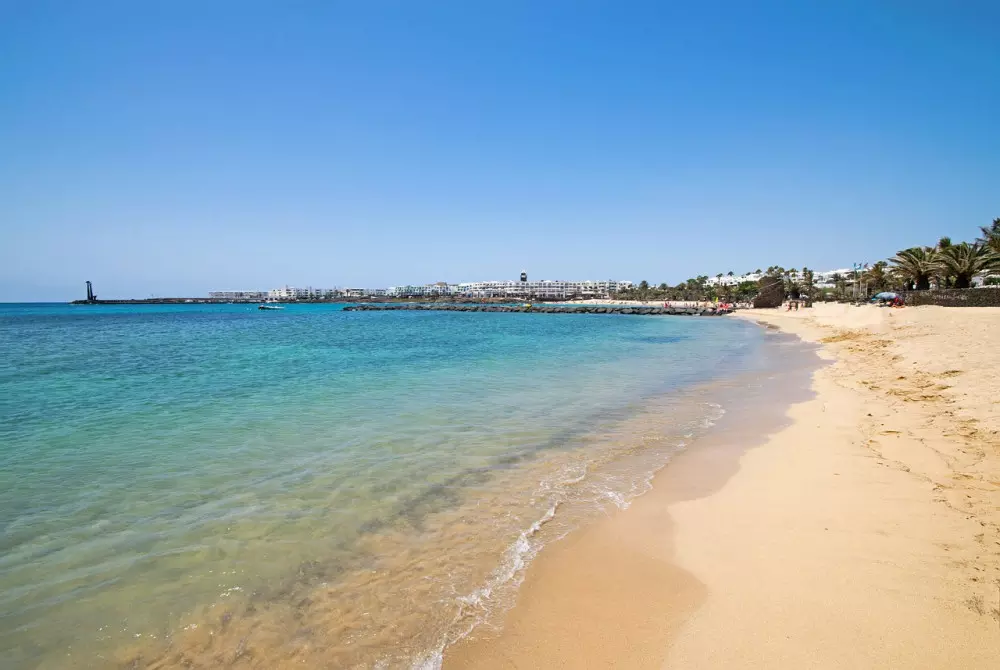 Costa Teguise Waterpark
A family favourite day out in Costa Teguise is the Waterpark. It's the largest, and original Waterpark on the island and has a great selection of slides and water attractions for all the family. The site has all the necessary amenities such as lockers, first aid, food and drink outlets and more so you can happily spend a day enjoying the water parks offerings under the warm Lanzarote sunshine.
Costa Teguise Aquarium
Costa Teguise is home to the Lanzarote Aquarium where you will find all walks of marine life. It's great fun for the family, and if you're feeling brave you can even swim with Sharks! The Aquarium is perfect for families who are interested in what goes on under the ocean, or if you're looking for something to do on a cloudy or rare rainy day here in Lanzarote.
Costa Teguise Nightlife
At night Costa Teguise offers a variety of restaurants and bars, where visitors can sample the local cuisine or enjoy a refreshing drink. The town is home to a wide variety of dining options, from beachside cafes to fine dining restaurants. There are also several bars and clubs in the area, making it a great destination for those looking for a night out. The town is family oriented, but also offer a good number of options for nightlife and those looking to party into the early hours.
Shopping in Costa Teguise
Whilst not a main shopping area on the island, Costa Teguise does offer a variety of shops and supermarkets. The town center has a palm-lined promenade, with a lot of benches and green spaces to sit in, you can enjoy the laid-back atmosphere, walking around, people watching.
Hotels and Accommodation in Costa Teguise
Costa Teguise also offers a range of accommodation options. From large, luxurious hotels to budget-friendly apartments and villas, there is something for everyone. Many of the large hotels are situated close to the sea front providing guests with easy access to the beaches and water.
A good base connected to the rest of the island
Whilst Costa Teguise might not have a harbour like Puerto Del Carmen and Playa Blanca, it's well-connected to the rest of the island, making it easy to get around, explore and experience the island wide excursions and all that Lanzarote has to offer. The nearby town of Arrecife is the island's capital and has good transportation links to other holiday resorts.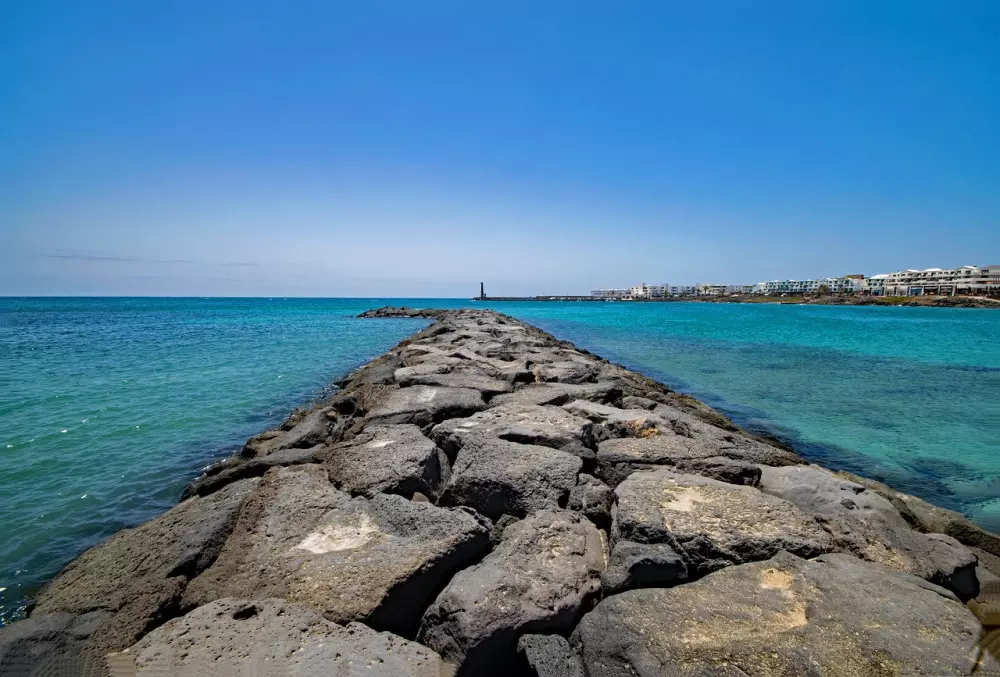 Costa Teguise in Summary
In summary, Costa Teguise is a great destination for those looking for a beach holiday in the sun with a lively atmosphere. There are plenty of things to do in Costa Teguise including water sports and outdoor activities, and a good range of dining and nightlife options. It's also a family oriented destination with a lot of amenities and good range of accommodation options and is well-connected to other parts of the island, making it easy to explore all that Lanzarote has to offer.