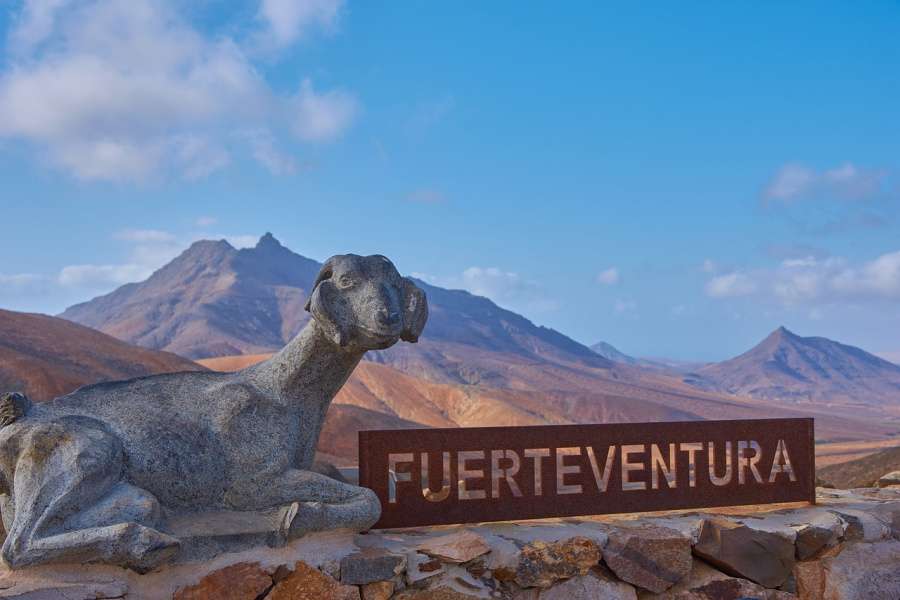 Fuerteventura is a popular year round holiday destination for senior citizens, thanks to the relaxed way of life and year round climate. However, there is much more to Fuerteventura than just sitting around and watching the world go by. Check out our latest guide for the best things to do for Senior Citizens in Fuerteventura.
Relax on Pristine Beaches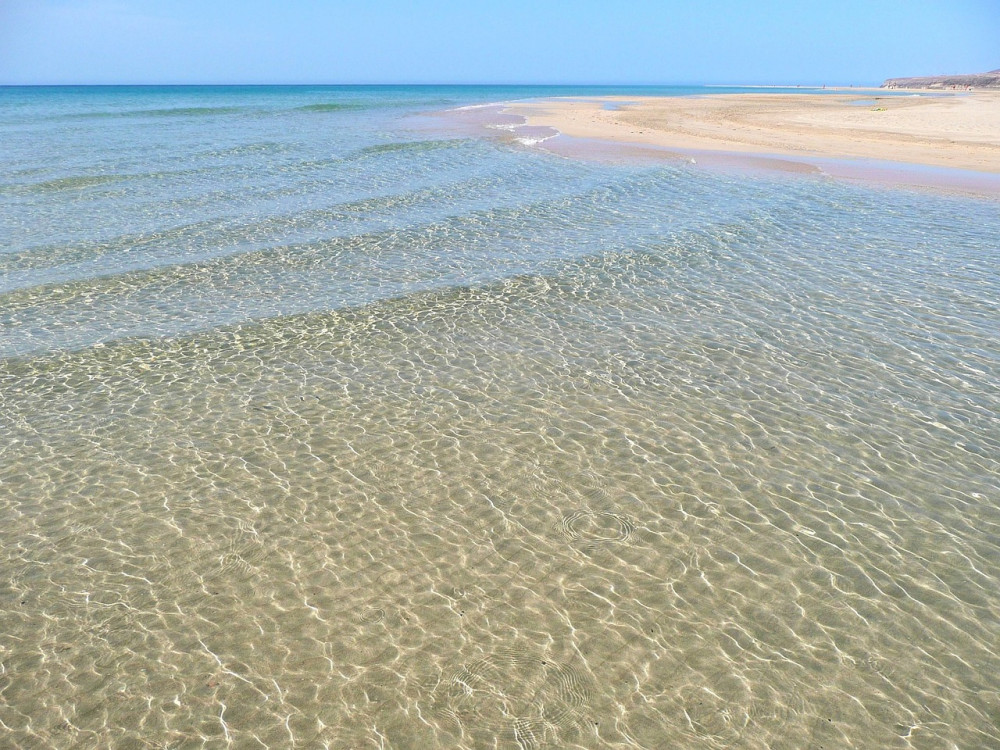 Fuerteventura is renowned for its stunning beaches with golden sands and crystal-clear waters. Some say they are the best beaches in the Canary Islands. Spend leisurely days sunbathing and swimming at beaches like Playa de Corralejo, Playa de Jandía, and Playa de Sotavento.
Enjoy Seaside Promenades
Many coastal towns in Fuerteventura have well-maintained promenades that are perfect for scenic strolls. Take a leisurely walk along the promenades of Corralejo, Morro Jable, or Caleta de Fuste, and enjoy the beautiful ocean views. There is no time limit, no rush and you can stroll along at your own pace.
Explore Oasis Park Fuerteventura
Located in La Lajita, Oasis Park is a botanical garden and conservational zoo that provides a delightful opportunity to connect with nature. You can see a wide variety of animals, including lemurs, giraffes, and elephants, as well as lush gardens. It's a fantastic day out for anyone of any age. The park is largely accessible so no need to worry if you need mobility assistance.
Visit Betancuria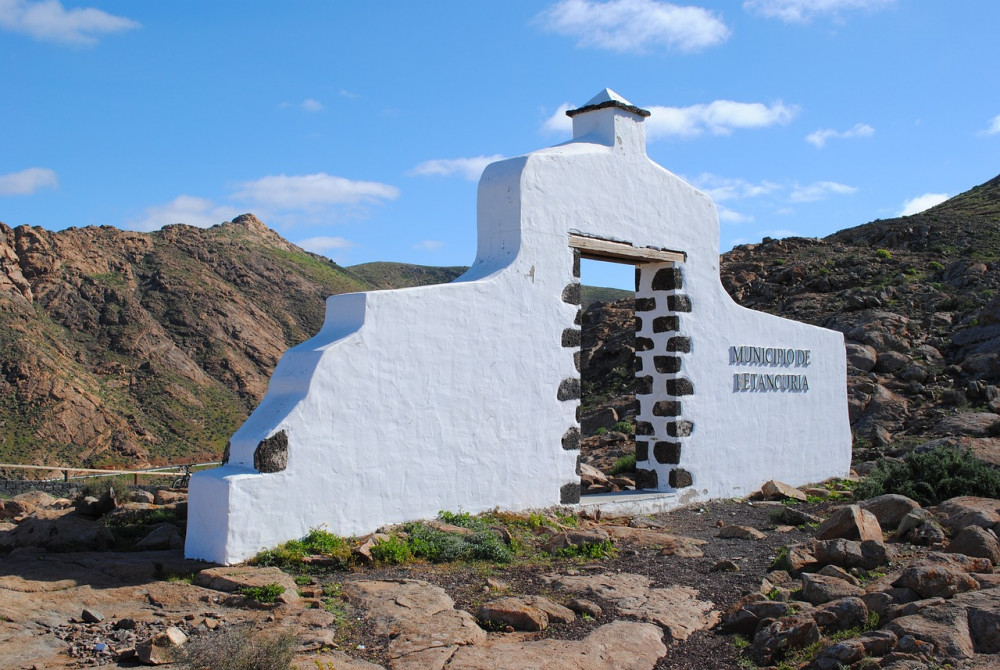 Betancuria is a picturesque and historically significant town located in the interior of Fuerteventura. Once the original capital of the island, It holds a special place in the island's history. Betancuria is now a tranquil and charming town known for its historical sites, cultural heritage, and beautiful natural surroundings.
Take a scenic drives around the island.
:Fuerteventura offers picturesque landscapes, and you can enjoy them with scenic drives or a guided tour. Drive through the rural interior to see the island's volcanic formations and unique terrains.
Enjoy the Local Fuerteventura Cuisine
:A great way to spend time on your holiday to Fuerteventura is to sample Canarian cuisine at local restaurants. Try dishes like "papas arrugadas" (wrinkled potatoes) with "mojo" sauce, fresh seafood, and the traditional Canarian cheese, "queso majorero." One of the appealing aspects of Canarian Tapas is there is no rush to finish your meal. Order a few dishes to begin with, and when ready simply order some more. And why not wash it down with a glass or two of locally produced wine.
Take a Catamaran Cruise
Relax on a catamaran cruise or Fuerteventura Boat Trip along the coast. These trips often include stops for swimming, snorkeling, and dolphin watching and although senior citizens might not want to partake in the more strenuous activities there is nothing more relaxing then just chilling out with a good book, under the blue Fuerteventura skies as the boat slowly moves over the tranquil waters.
Take in some local history and Fuerteventura culture
Visit the Ecomuseo de la Alcogida, Located in Tefía, and learn about the traditional rural life of Fuerteventura.
Explore Artisan Markets
Fuerteventura hosts various artisan markets where you can find unique souvenirs and local crafts. The market in La Oliva is arguably the most popular. The markets provide a relaxed atmosphere and you may even come away with a bargain or two!
Golf Courses in Fuerteventura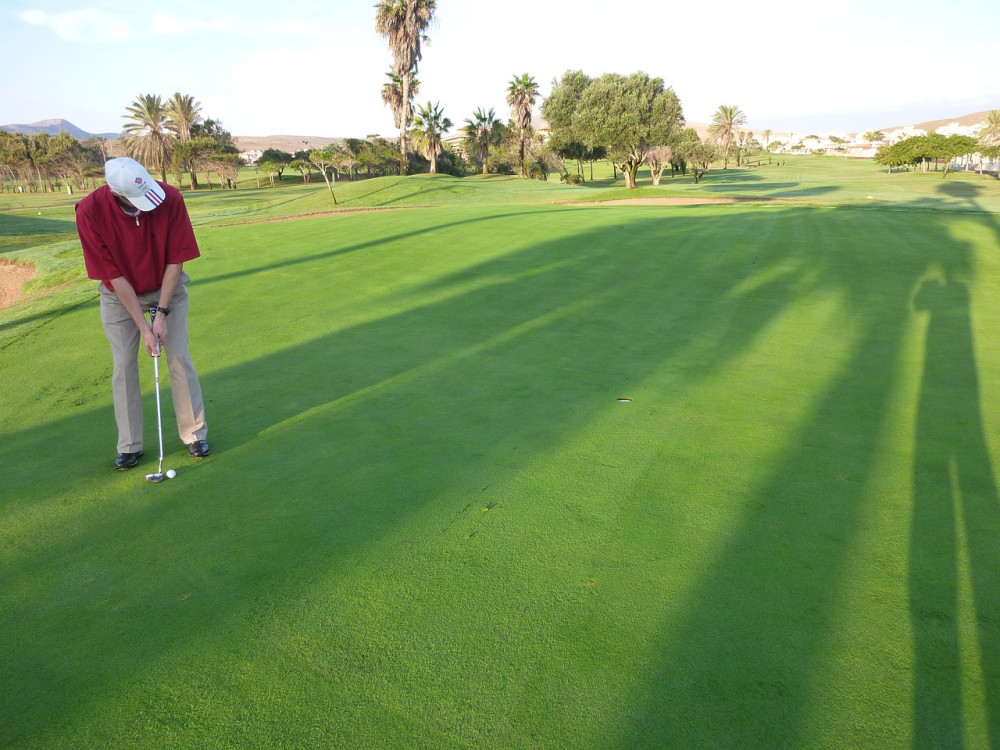 Fuerteventura is home to several golf courses, including the Fuerteventura Golf Club in Caleta de Fuste. Enjoy a round of golf with scenic views of the Atlantic Ocean.
Birdwatching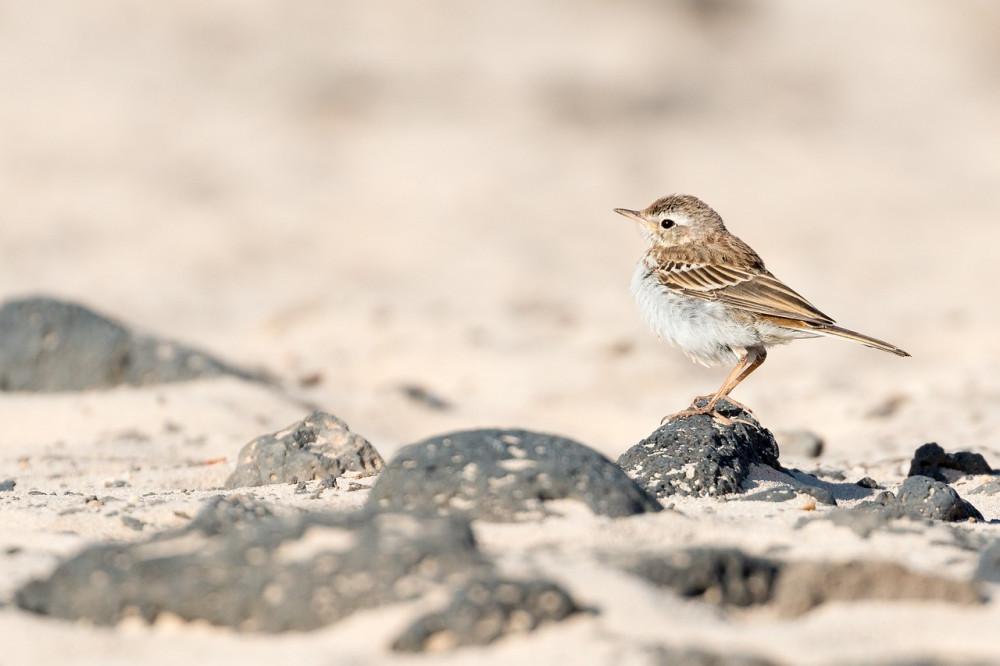 Did you know that Fuerteventura is a great destination for birdwatching? The Salinas del Carmen area is known for its birdlife and provides opportunities to spot various bird species.
Take a Lanzarote Day Trip
The neighbouring island of Lanzarote is just a short ferry ride over the water and offers a different take on Canary Island life. Consider taking a boat over and explore attractions like the Timanfaya National Park and Jameos del Agua.
When planning activities in Fuerteventura, it's essential to consider the preferences and physical capabilities of senior travellers. The island offers a relaxing and enjoyable environment for seniors to make the most of their vacation, whether they prefer tranquil beach days, cultural experiences, or nature exploration.