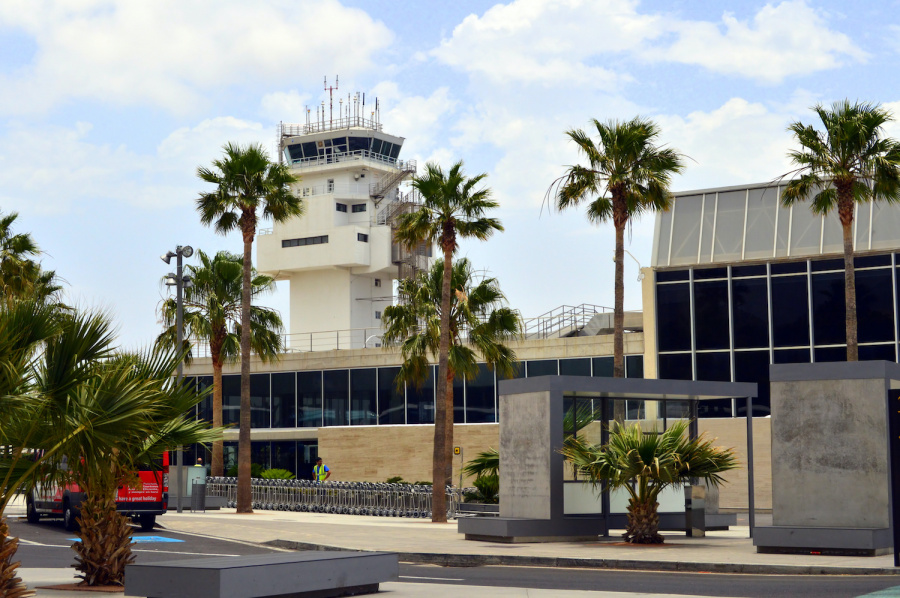 Holidays in Tenerife are extremely popular, thanks to the year round climate and warm temperatures. The airport is always busy with national and international flights and it can sometimes overwhelming when it comes to getting a transfer to your accommodation.
With so many choices and options for your Tenerife Airport Transfers it can sometimes be a little confusing. Do you take a private hire taxi, a shuttle bus or take the public bus service? Which transfer will get you to your accommodation more quickly? Does it go direct and drop you off at your front door? We cover the best options for your Tenerife Airport Transfers so you can decide which one works best for you. You also need to consider that Tenerife has two airports, so before booking a transfer make sure you know if you are flying into Tenerife South, or Tenerife North. Most holidaymakers will fly into the South Airport as its closer to the main holiday resorts on the island.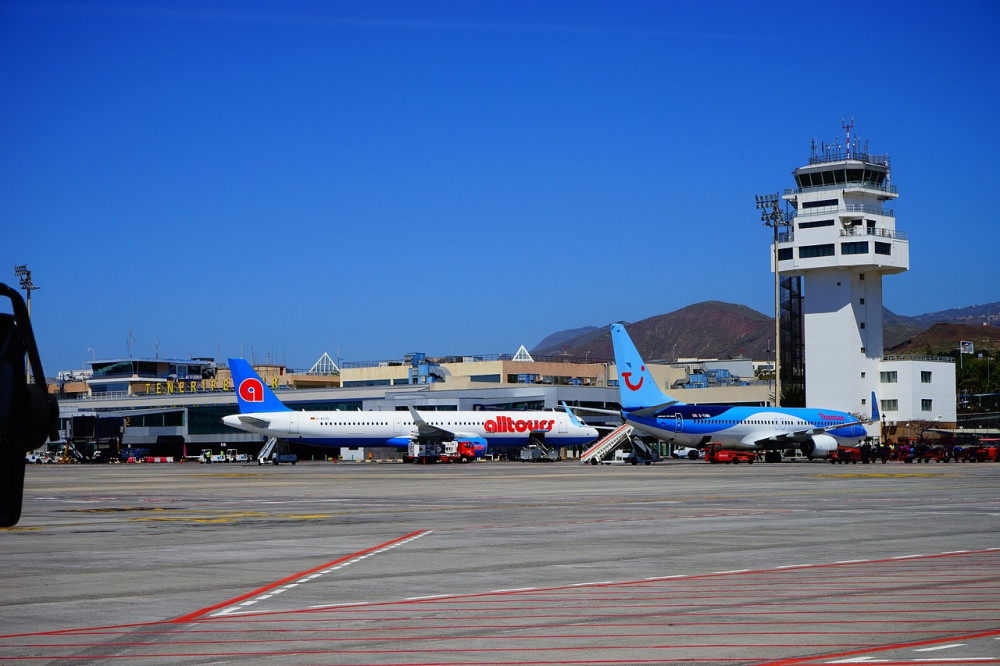 One of the most popular Tenerife Airport Transfer options with holidaymakers is a private hire taxi. A lot of people on holiday enjoy luxuries they might not at home, so a direct and private transfer from Tenerife Airport to your hotel or villa is both quick and convenient.
If you're on a tight budget or looking to save money then the local bus service might be the best option for you. Canary Island bus services are clean, comfortable and run to a tight and regular schedule and there are frequent stops at the airport taking you to the main resorts on the island.
Here are some of the best options for your Tenerife Airport Transfers.
1. Tenerife Airport Taxi Service
You won't have a problem getting a taxi at Tenerife Airport. As soon as you leave arrivals you'll be greeted with a line of taxis ready to take you to your accommodation. And you don't have to prebook them either. Simply take the first one in the line and tell the driver where you want to go, and you're on your way. Official Tenerife taxis can be easily recognised as they are white with a blue stripe on the front doors.
The Taxi services in Tenerife are generally good value for money but prices may fluctuate depending on the time of day. Estimated costs for a taxi to from Tenerife Airport to the main holiday destinations are:
€26.00 to Playa de las Americas
€25.00 to Costa Adeje
€110.00 to Puerto de la Cruz
€100.00 to Santa Cruz
2. Tenerife Airport Private Transfers
Private Taxi Transfers from Tenerife Airport are a great way to start your holiday in style. When you prebook a private taxi you can rest assured that the driver will be waiting to greet you at arrivals, help you with your luggage and take you direct to your accommodation. There is no stress or hassle and it´s extremely convenient to travel in style to your destination.
3. Tenerife Airport Transfer Shuttle Bus
A shuttle bus service from Tenerife Airport to your destination is a quick and cost effective method of transport. Sometimes it's pot luck as to how quickly your journey will take as you share the vehicle with other guests who might be staying closer to the airport than you. More stops means a slightly longer journey time.
However a Tenerife Shuttle Bus Transfer is great for first time visitor to the island who don't know their way around as the driver will know the island, and accommodation, like the back of his hand so you won't have problems finding your hotel or villa.
4. Tenerife Airport Car Hire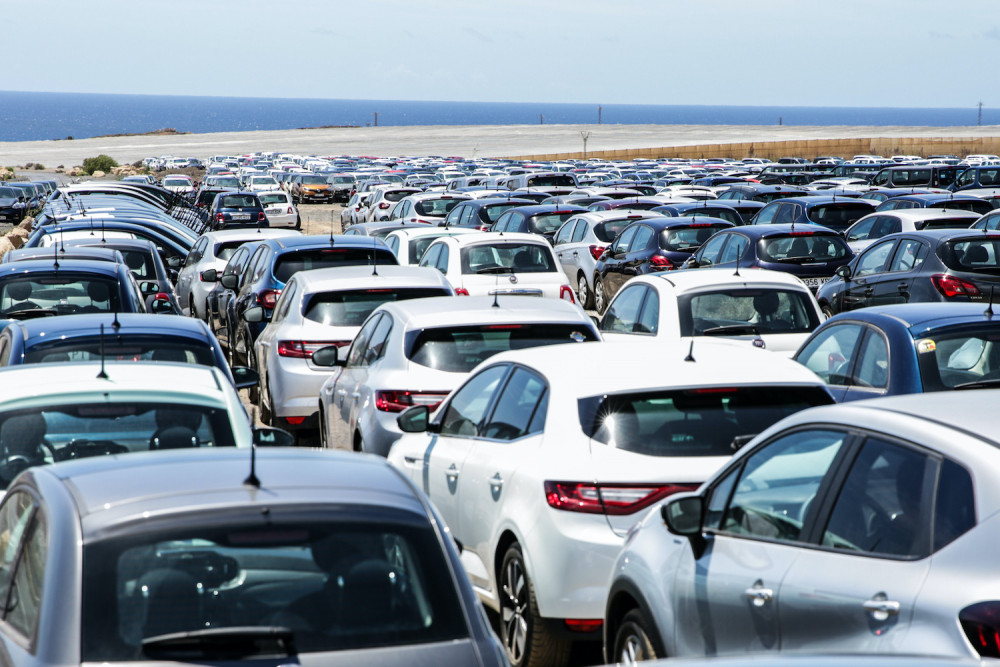 As with the other Canary Islands Airport Transfer services, Car Hire in Tenerife is affordable, and with some car hire companies you won't even need to pay a deposit. Hiring a cars in Tenerife is a great idea if you are planning on exploring the island, and there are some great places to visit such as the Teide National Park. Having a car adds a degree of flexibility to your holiday, especially if you need to take regular trips to the supermarket, and of course you can make your own way back to the airport at your own pace and time at the end of your holiday.
Although we are not affiliated with any Car Hire Companies, Cicar / Cabrera Medina are a popular choice for Hire Cars in Tenerife.
5. Tenerife Public Bus Service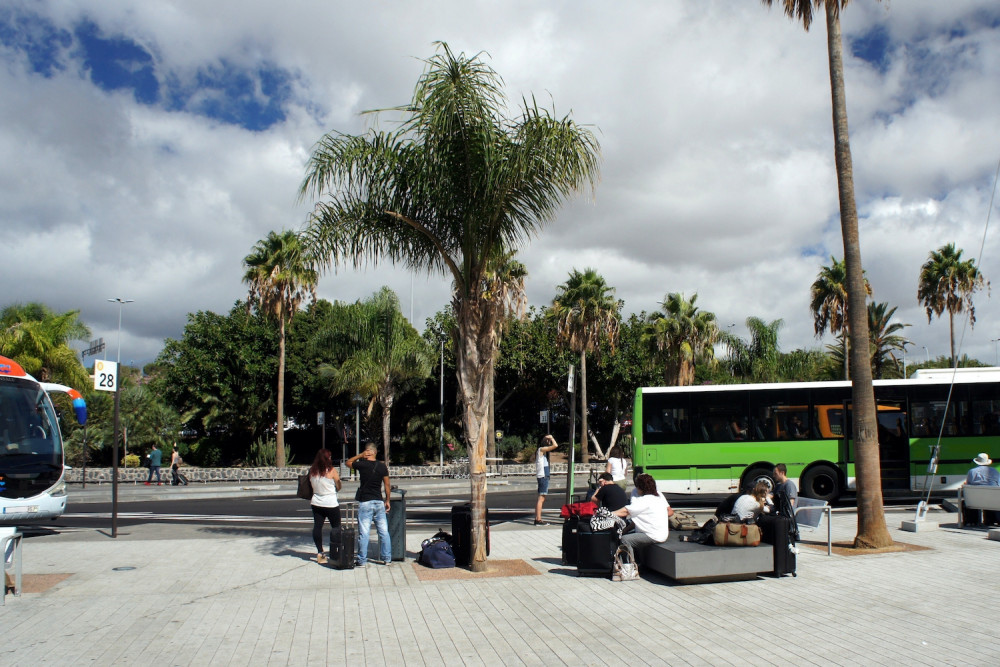 Public Bus Services are a cheap and easy way to get to your resort from Tenerife Airport South. The only real downsides to catching a bus from the airport is knowing which one to get and the fact that the bus might not stop that close to your accommodation, meaning a walk or taxi ride from where you alight..
Some of the popular public bus service routes for transfers to and from Tenerife Airport South are as follows.
Route 111 Santa Cruz to Costa Adeje via the airport
Route 343 Puerto de la Cruz to Costa Adeje via both airports
Route 450 San Isidro to Costa Adeje via the airport
Route 711 Santa Cruz to Costa Adeje via the airport
Public Bus fares vary depending on where you are going, but you should expect to pay around the following
Tenerife South Airport to Santa Cruz: €9.35
Tenerife South Airport to Costa Adeje: €3.70
Tenerife South Airport to Puerto de la Cruz: €13.55
Tenerife South Airport to Playa de las Americas: €3.20
There are many different options when it comes to Tenerife Airport options, and at the end of the day it's down to personal preference and circumstances when you decide which one is best for you. When booking your transfer, its important to note that you should always make sure that the company or individual is licensed and insured.
If you're visiting the island soon, check out some of our best things to do in Tenerife. From tours to the Teide National Park to Dolphin and Whale spotting Cruises and tickets to Loro and Siam Park there is something for everyone!.