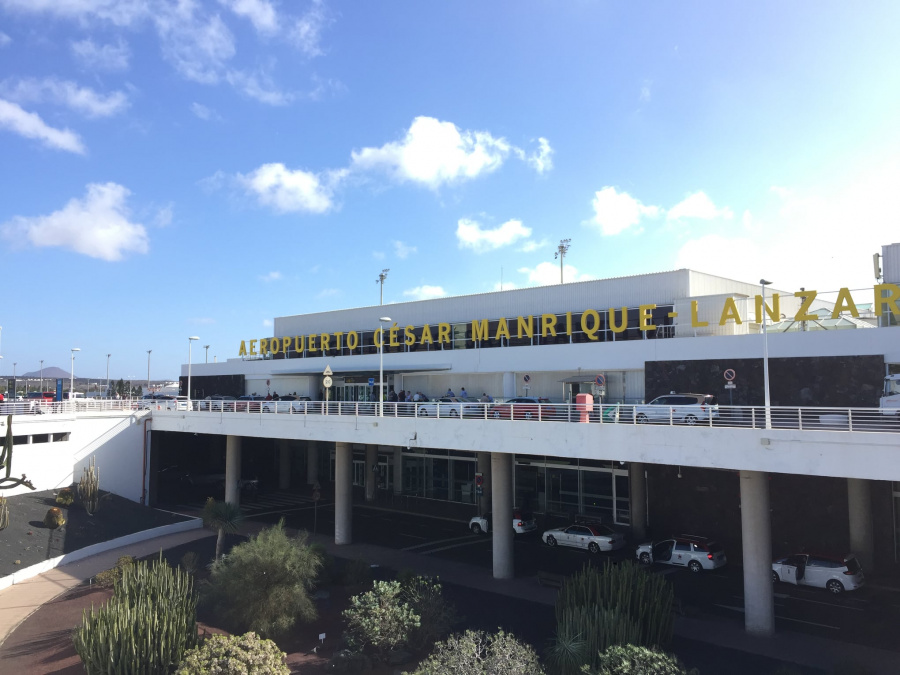 When you arrive in Lanzarote, after collecting your luggage you will need to make your way from the airport to your accommodation. There are a number of different ways you can do this depending on what you want in terms of cost and convenience.
There are many questions asked time and time again on Social platforms. Are there plenty of taxis outside the airport? Does a local bus service go from the airport to Playa Blanca? Who is the best private hire taxi company or shuttle service to use?
A popular and convenient choice with holidaymakers to Lanzarote is to book a private transfer from Lanzarote Airport to their accommodation. This option is direct, quick and will drop you right to the door, but it will also be likely one of the most expensive options.
The cheapest solution would be to use the local bus service, and although they run at regular intervals you are bound to their timetable and limited to where the bus actually stops which might not be too close to where you are staying.
Here are some of the best options for your Lanzarote Airport Transfers.
1. Lanzarote Airport Private Transfers
A private Lanzarote Airport Transfer service will always give you the most direct and convenient way of getting to your accommodation, no matter where you are staying. It is also usually the most expensive but it will get you right to the front door of where you're staying without having to pull your luggage around town. Many private Lanzarote Airport Transfer services provide luxury vehicles so you can kick off your holiday in style.
A private Lanzarote Airport Transfer service is also great if you've decided to have a few drinks on the plane as you don't need to worry about driving once your touchdown on the island.
2. Shuttle Bus / Hoppa Service
Shuttle busses are organised mini buses that are specifically booked for a particularly flight. You can often book a shuttle transfer as part of your holiday package.
A shuttle service is generally cheaper than a private taxi, but the downside is you don't know how long it will take you to get to your accommodation as you could be sharing it with a few other holidaymakers. If you're lucky you could be one of the first stops, but for those staying in resorts a bit further away, such as Playa Blanca, you might find the journey lasting an hour or so.
3. Get a taxi from Lanzarote Airport
There are no taxi companies in Lanzarote and Uber do not operate here. Drivers need a license issued by the municipality to work. Each municipality has their own colour taxis and they are only allowed to take fares from their designated area. Once you step outside the airport you will quickly discover that the colour of taxi that operates in Tias (the municipality of the airport) is White with a red roof. On your return to the airport the taxi would be a different colour if you're staying in Playa Blanca the taxis a red.
The Taxi services in Lanzarote are relatively cheap and efficient and once you step outside of the airport there will be plenty of taxis waiting for you. The cost of a taxi may vary depending on the time of day you're travelling but you should expect to pay around the following prices
€20.00-€25.00 to Puerto del Carmens
€27.00 - €30.00 to Costa Teguise
€50.00+ to Playa Blanca
Lanzarote Airport Taxis can vary in size. Although most of luxury saloons you can also get mini buses that will carry up to 9 passengers.
4. Lanzarote Airport Car Hire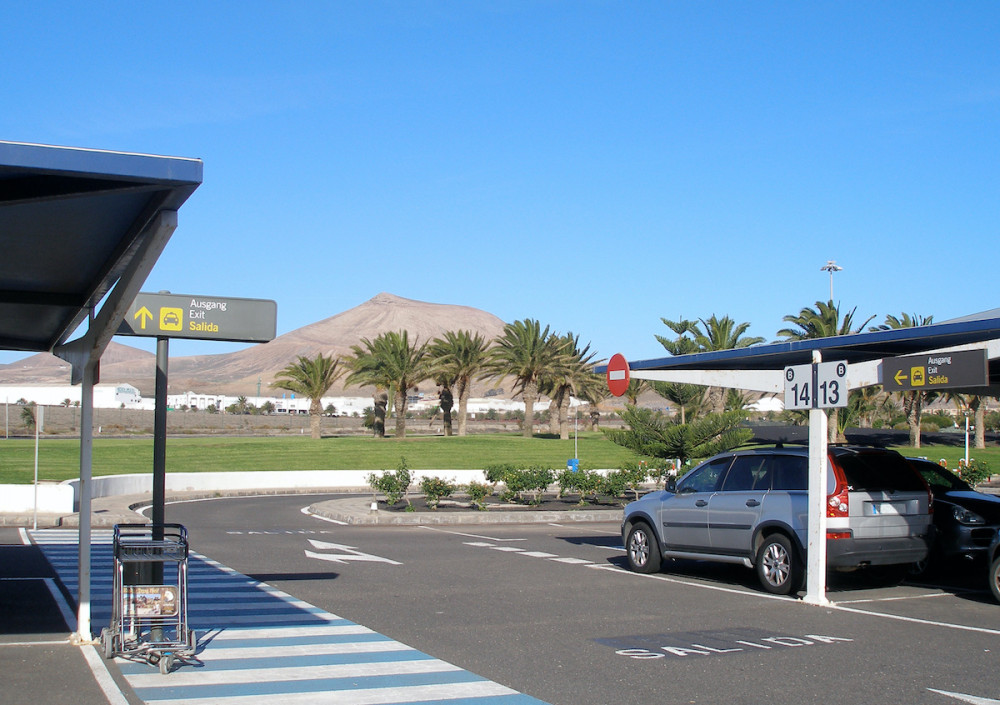 Car Hire in Lanzarote is quite affordable compared to other holiday destinations, and with some car hire companies you won't even need to pay a deposit. Hire Cars are great ways to get from the airport to your accommodation, and if you plan on using it to get around the island to see the sights, doing the shopping etc then it can work out to be very economical.
Although we are not affiliated with any Car Hire Companies, popular companies with Lanzarote fans on Social Media are Cicar / Cabrera Medina and Autoreisen.
5. Lanzarote Airport Bus Service
The public bus service in Lanzarote is a really cheap way to get to your accommodation from the airport. The busses are clean, air conditioned and more often than not on time. The only down side is that the bus stop might not be as close to your accommodation as you would like, meaning either a short taxi ride or trek. This is particularly the case in Playa Blanca where the bus from the airport would only stop at the bus station and you would need to connect with another internal bus service for the town or get a taxi on to where you are staying.
Some of the popular public bus service routes for transfers to and from Lanzarote Airport are as follows.
Route 61 Lanzarote Airport to Puerto del Carman, Uga and Playa Blanca.
Route 161 Lanzarote Airport to Puerto del Carman and Playa Blanca.
Route 22 Lanzarote Airport to Arrecife
Route 3 Arrecife to Costa Teguise
For information on bus timetables in Lanzarote you can check out the excellent Moovit App that you can find on both the Apple App and Google Play stores.
For those of your staying in Costa Teguise you would need to catch the 22 to Arrecife and then change bus to Costa Teguise.
The choice of Lanzarote Airport Transfer service is really down to what's important to you in terms of cost, time and convenience. A direct transfer gives you the luxury of knowing you are going straight to your accommodation, especially if its your first visit and you don't know where to go. If you're a seasoned Lanzarote traveller and confident with the public transport and where you're going then it offers a great way to get to your resort cheaply.
One thing to note, always check that your Lanzarote Airport Transfer has a license to carry people and is properly insured. Unfortunately some individuals try to make a bit of extra money doing cheap airport runs and they are not licensed, or insured, to do so. It always pays to go with a reputable company.
If you're visiting the island soon, check out some of our best things to do in Lanzarote. From Volcano Tours to Paragliding and boat trips to Waterparks there is something for everyone.