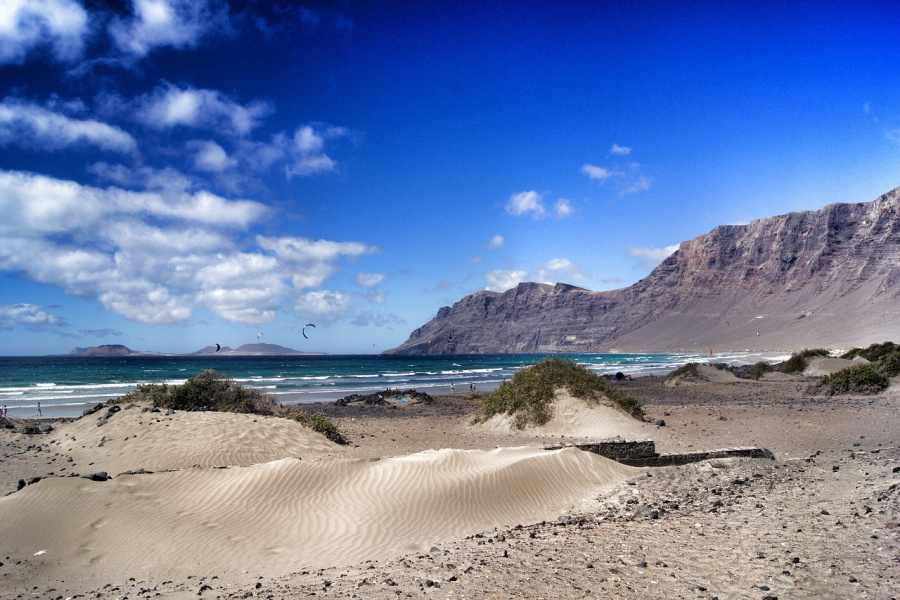 Lanzarote is a captivating island in the Canaries where nature's artistry meets vibrant human cultures. In this blog post , the ultimate Travellers guide to Lanzarote, we share the must-do Lanzarote experiences for both new and seasoned travellers.
Born of volcanic origin, Lanzarote is one of eight islands in the Canary Archipelago. It is the fourth largest island after Tenerife, Fuerteventura and Gran Canaria and a popular holiday destination with tourists from around Europe and beyond.
Although famous for its golden sandy beaches and crystal clear waters, Lanzarote is also a haven for hiking, museums, vistas and view points, cuisine and wine. It's a destination loved by Art enthusiasts, adrenaline seekers and gastronomist and is able to suit travellers on virtually any budget.
As part of our ultimate travellers guide to Lanzarote we have compiled a number of facts and information to help get you started with exploring the beautiful island.
1. It's easy to get to Lanzarote
On an average day there is a flight arriving in Lanzarote once every 15 minutes during airport opening times. Thats 87 flights per day, or 2,595 flights per month. Flights generally tend to come to Lanzarote from Northern Europe and there is also a local service that connects the island with Gran Canaria and beyond.
Flight times from the U.K are between 4 and 5 hours, and for many it's quicker to get to Lanzarote than it is to drive to the southern coast of England, so its easy to see why people would opt for the eternal spring / summer weather conditions of the Canary Islands over the hit and miss summers of the UK.
2. It's relatively cheap to get to Lanzarote
Whilst prices have risen sharply on a global scale recently, it's quite often more cost effective to spend a week in Lanzarote than it is on the English seaside. And then you have the almost guaranteed sunshine and warmth in the Canary Islands, along with the crystal clear, clean waters and tasty local dishes and wines.
Of course if you're looking to splash out on a luxury holiday then Lanzarote is able to cater for top end budget travellers with boutique hotels, offering you the most modern luxuries that money can buy.
3. Beautiful Beaches of Lanzarote.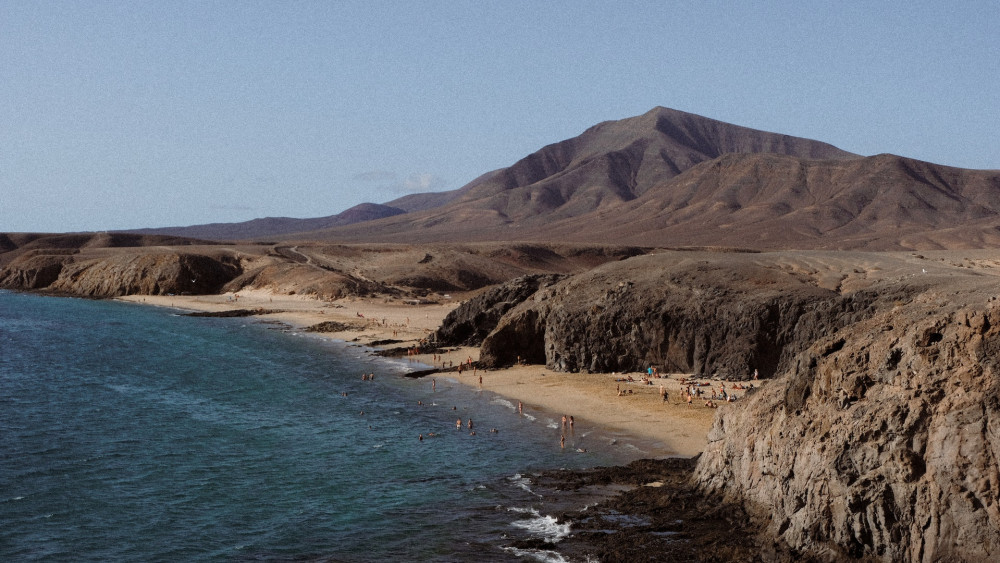 From the golden yellows of Playa Grande in Puerto del Carmen, to the black volcanic sands of Playa de Janubio there is a beach for everyone. If you like the hustle of a busy tourist beach then the main resorts provide sun beds and watersports to keep you entertained, or take a trip up North to Caleton Blanco to enjoy a more relaxing and tranquil Lanzarote beach experience With so many choices, the hardest part is making the decision on which beach is best for you.
4. The Volcanic History of Lanzarote that's very evident current day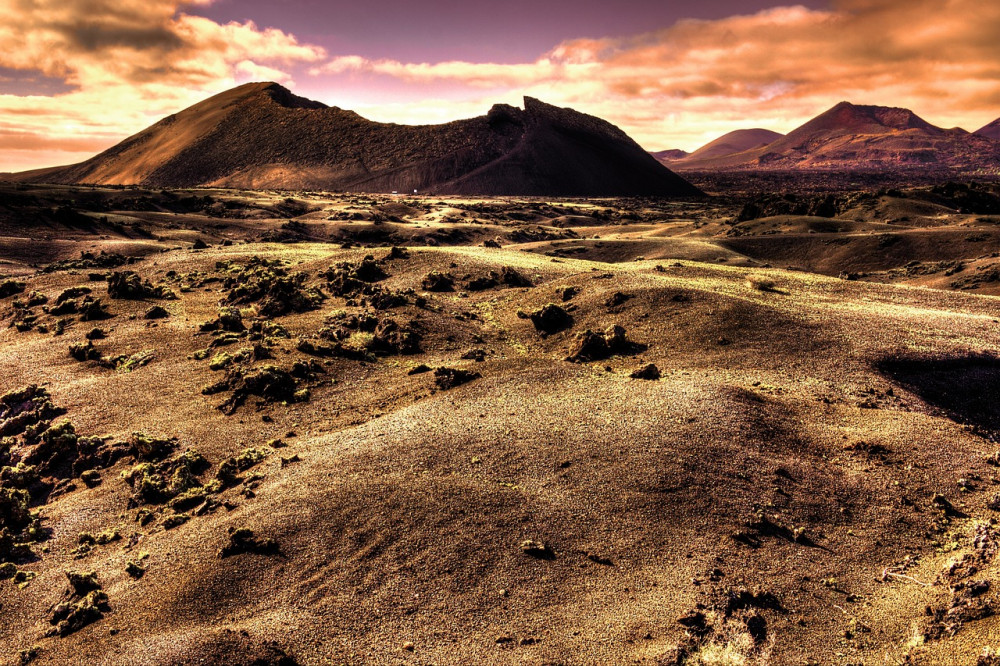 If you're into volcanology or geology then Lanzarote is the perfect destination for you.
Timanfaya National Park, located on the island of Lanzarote in the Canary Islands, Spain, was officially designated as a national park on August 9, 1974. As of September 2023, the park is 49 years old however it's actual past is more darker and goes back much, much further.
The first recorded volcanic eruptions in Lanzarote date back to the 18th century. One of the most significant volcanic eruptions in the history of the island occurred between 1730 and 1736, leading to the creation of many of the unique landscapes and geological features that are now found in Timanfaya National Park. This series of eruptions had a profound impact on the island's environment and development.
Today you can explore the Timanfaya National Park's surreal lunar landscape by taking a tour around the lunar route, a camel ride and experience some of the geothermal heat that still lies just meters under the surface today.
5. Underground Adventures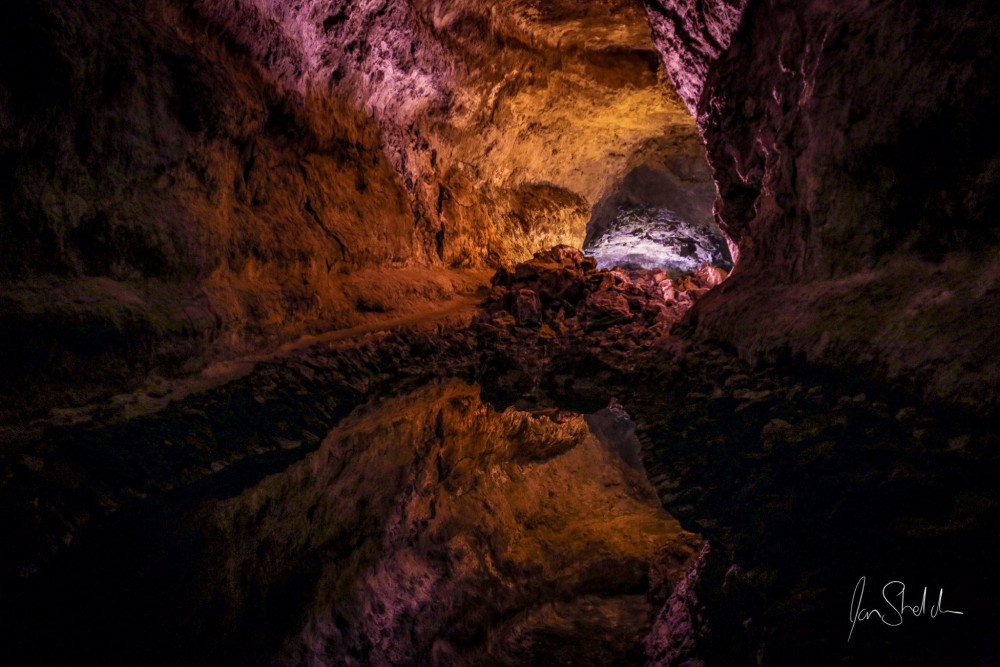 With its volcanic past, you don't have to go too far in Lanzarote to discover a lava tunnel, some of which are great for exploring or taking part in a guided tour.
The Green Caves, or Cueva de los Verdes in Spanish, is a great local attraction where visitors submerge through a mesmerising lava tube created by the nearby Volcán de la Corona. The cave sits within the Monumento Natural del Malpaís de La Corona which is a protected part of the island of Lanzarote.
Just across the road from the Green Caves lies Jameos del Agua, a subterranean salt water lake home to a species of native blind albino crabs. This attraction has also been created using the same lava tube, just before it made it's way out to sea.
6. Lanzarote is a playground for water-sports and adrenaline junkies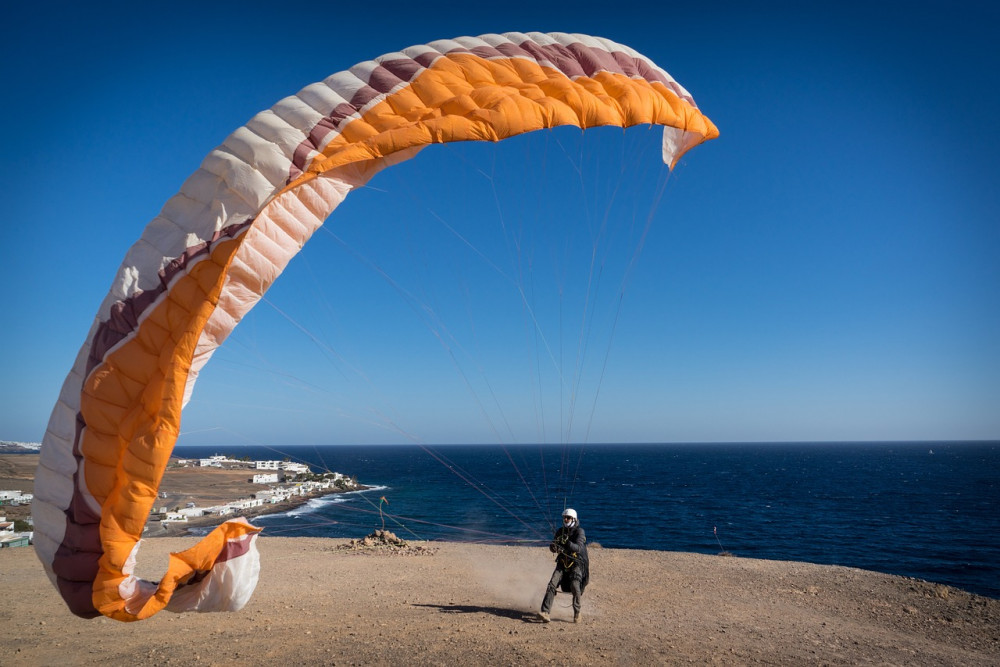 Catching waves at Famara, a mecca for surfers of all levels, is a popular past time for water-sports enthusiasts. Enroll in a surf school to master the art of riding Lanzarote's Atlantic swells. The natural winds on the island also make it the perfect spot for windsurfing and sailing.
The waters in the south of the island are ideal for scuba and snorkelling, and with an abundance of marine life its easy to see why the area is so popular with both novice and experienced divers.
For those that dare, you can find paragliding and parasailing activities in Lanzarote, either to fly solo or in tandem, and heading back to Famara it's possible you might spot a bit of kite surfing as well.
6. The Savoury Delights of Lanzarote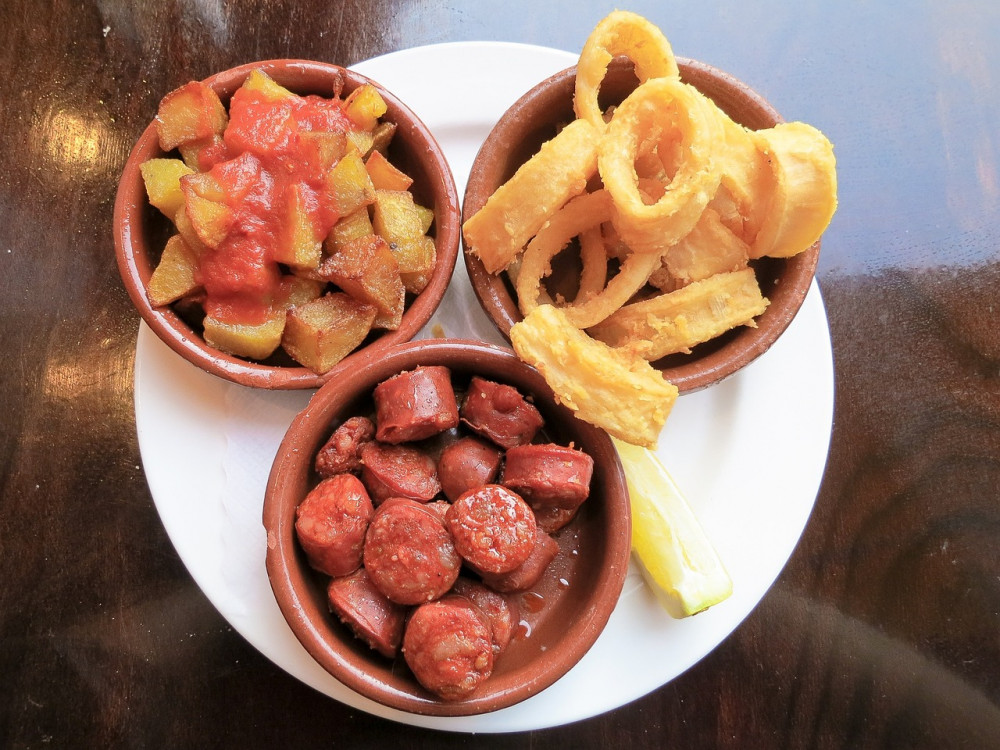 If you're a foodie then just wait and see what Lanzarote has in store for you.
Whilst the holiday resorts will offer you every cuisine you could ever think of (think Chinese, Indian, Argentinian, Mexican and more) you'll really want to head to more local parts of the island such as Haria and Arrecife to sample some real authentic Canarian Tapas, paired with delicious wines that are grown and cultivated right here in Lanzarote.
With food playing such a big part of the islands culture, keep your eye out for food festivals that pop up around Lanzarote where you'll be able to sample and buy some of the local delights. If you can get to one of the artisan markets on the island you'll also find some amazing produce and flavours that were created right here on the island
7. The Art, Architecture and Vision of the late César Manrique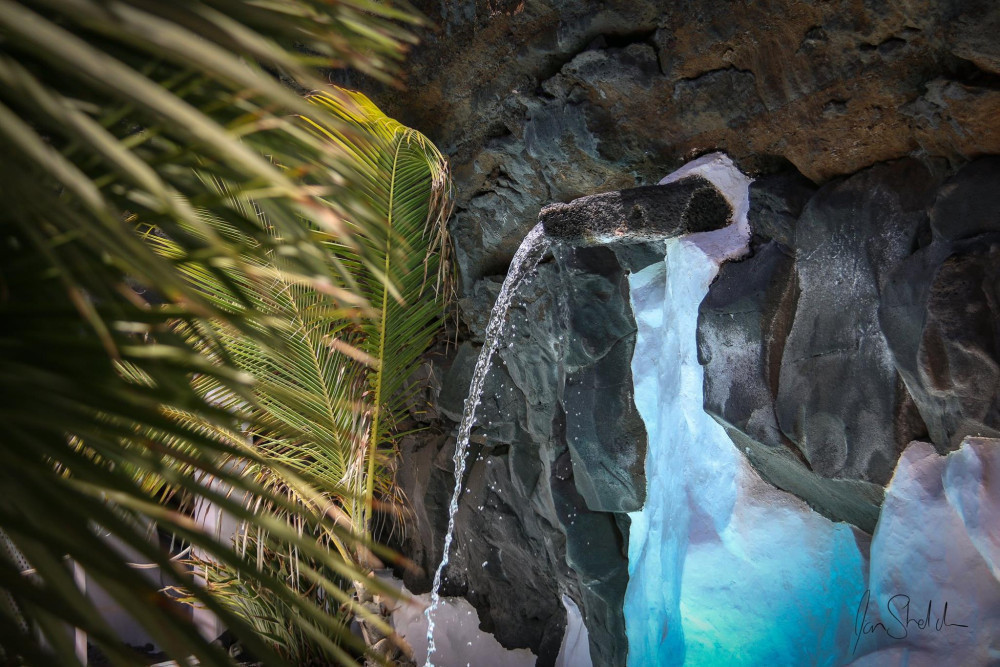 Marvel at artistic wonders like Jameos del Agua, a cave transformed into a cultural center, and Mirador del Río, a panoramic viewpoint blending seamlessly with nature.
César Manrique (1919-1992) was a renowned Spanish artist, architect, and environmentalist, best known for his work in Lanzarote. He made significant contributions to the fields of art, architecture, and environmental conservation with is work having a lasting impact the island. His efforts to protect and celebrate the unique environment of Lanzarote continue to be appreciated and remembered to this day.
8. An island with a thousand stories to tell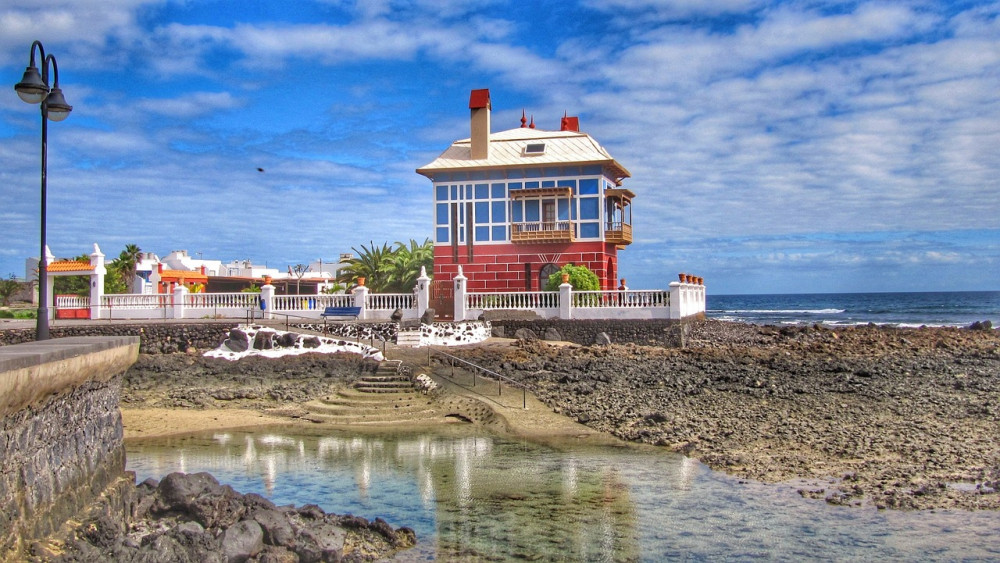 You don't have to go far exploring Lanzarote to hear tales and stories of a time that once was. From the dolls house in Punta Mujeres to dressing up as women and hiding from pirates in the volcanic lava tubes there are tales to be told from all over the island.
9. Lanzarote Fiestas and Carnavals
The Spanish love a good reason to celebrate, and why not! There are a number of large festivals and events throughout the year in Lanzarote, and some smaller, more localised ones as well.
From the main Carnaval event that travels around the island in February / March to the San Ginés de la Jara Festival and Fiesta de Nuestra Señora de los Volcanes it is quite likely there is something going on during your visit.
10. Getting around Lanzarote
With so many things to do in Lanzarote, you will want to plan how to get around the island.
For many, a hire car is a great way to get around the island and provides the added convenience of getting from and to the airport and your accommodation. The local transport services, including busses and taxis and world class, extremely prompt and very, very clean and for those of you that want to see the sights whilst being driven around then a Lanzarote Excursion or day trip is the perfect choice for you.
Images on this page may be subject to copyright and may not be reused without prior permission.