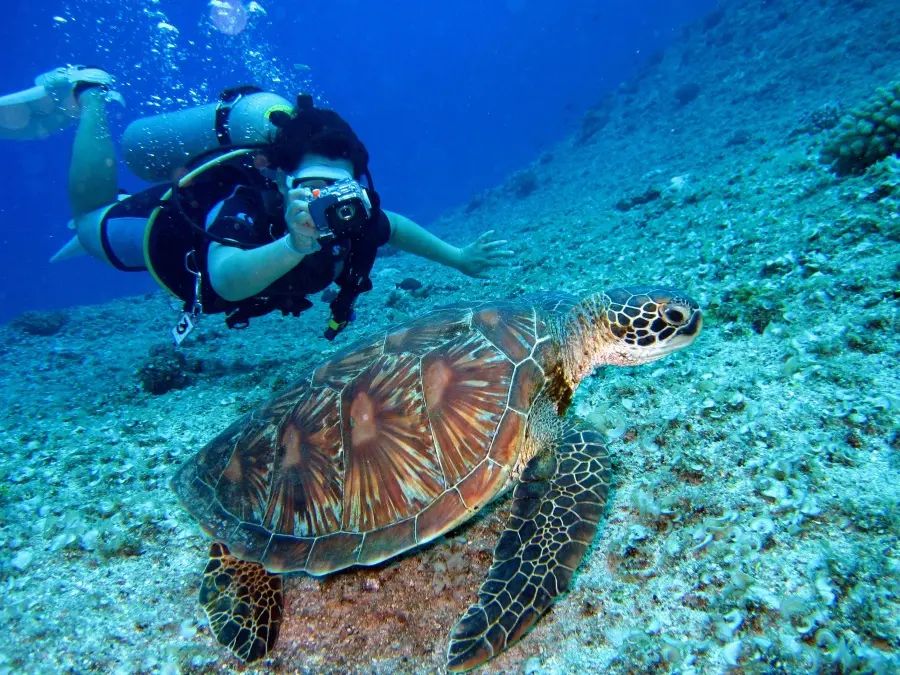 If you're into beaches and beautiful sights, then Lanzarote is definitely the place for you to be. Spending your holiday in the third largest island in Canary Island will give you the best Instagram pictures and awesome tan lines to show off.
While swimming and going on boat trips are fun and one of a kind, not a lot of people know that Lanzarote is also a haven for adrenaline junkies. So if you're looking for an adventure-filled holiday with an amazing view to go with it, Lanzarote is the place to be.
To help convince you, we listed down What to do in Lanzarote for Adrenaline Junkies so you know for sure you're going to be in one heck of an adventure!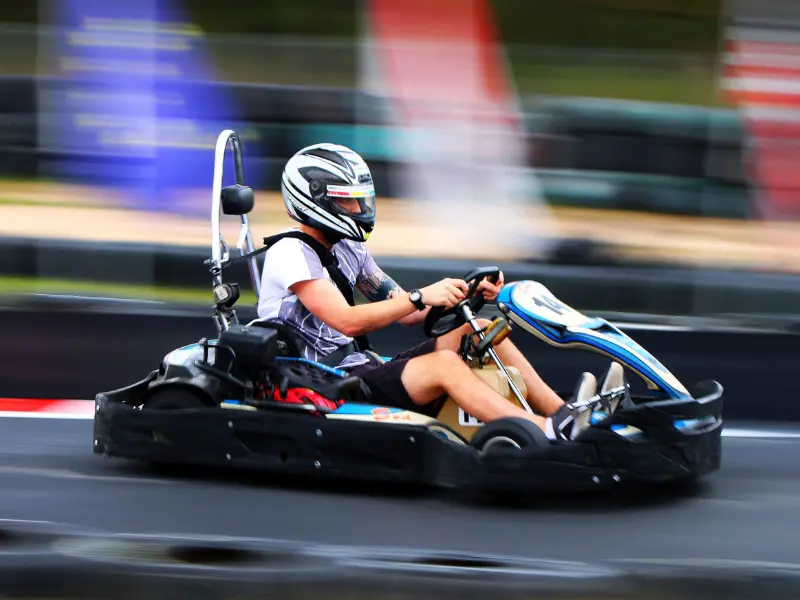 1. Go Lanzarote Karting
One of the most popular Lanzarote excursions, Go Karting in Lanzarote is definitely a must-try for all adrenaline junkies. Get to race at the new Gran Prix circuit with high powered karts that lets you complete one turn at just 16 seconds. The best part about Lanzarote Karting is that it's family-friendly. There are karts for kids as young as 7 and over 130cm with speed limiters so parents won't have to worry. There are also karts for 11-16-year-olds which are slightly faster. But for those who are 18 and older, you are in for a treat because you will get to drive super fast karts that will definitely get your adrenaline going!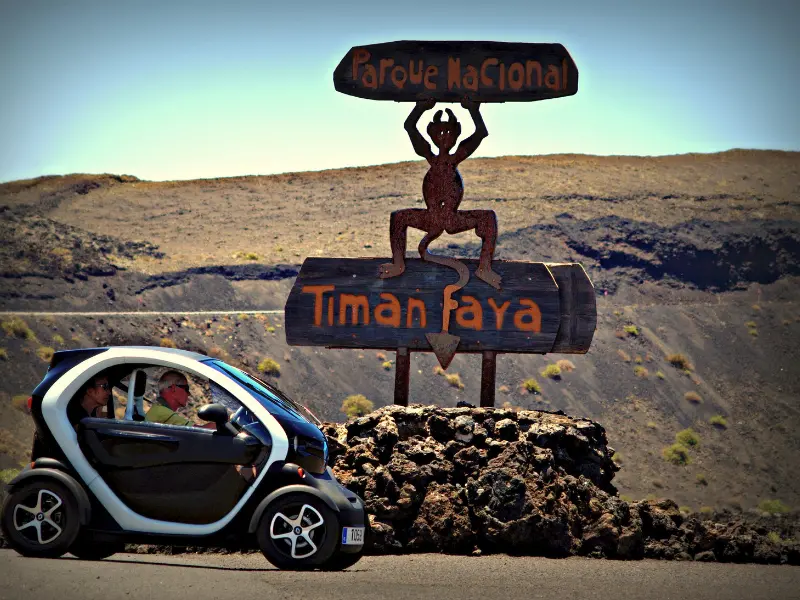 2. Ride a Twizzy Electric Car in Lanzarote
If you'd still want to see the best of Lanzarote but aren't into the typical tours that make you sit in a tour bus, then going on a Twizzy Electric Car tour would be the best option for you. Getting to drive a hip electric car is already half the adventure as the Lanzarote Twizzy car was part of The Zero Theorem film! If you join the eco-tour, you will get to see Timanfaya National Park, even to El Cuervo which is the volcano's crater. This adventure requires a driving license. If you don't have one, you can still be a passenger!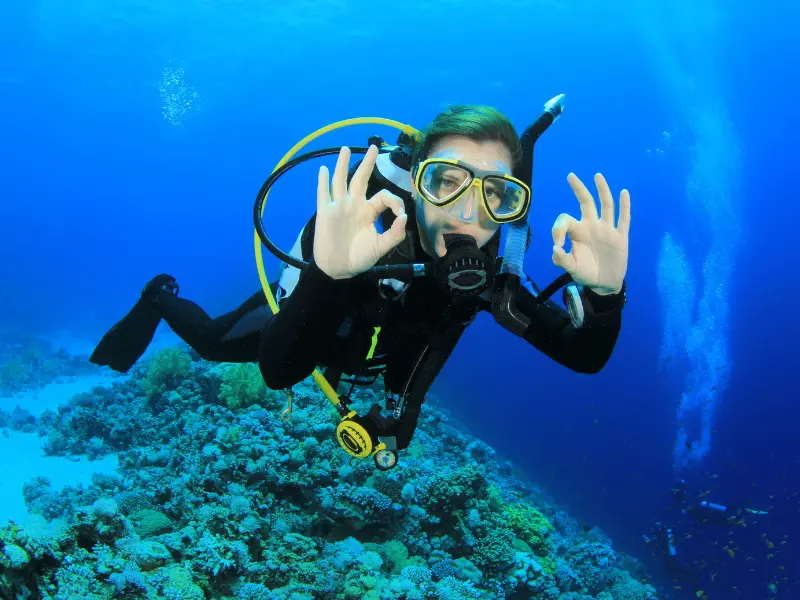 3. Scuba Diving in Lanzarote
Of course, your Lanzarote holiday wouldn't be complete without getting to explore the breathtaking marine life of the island. What better way to do that than to be up close and underwater, right? Scuba Diving in Lanzarote is an experience you wouldn't want to miss. The dive takes 30-35 minutes and you will have more than enough time to take underwater pictures! You will be taken to Playa Chica, which is what they call a scuba diver's paradise with more than 10 dive sites to head to. Whether you've had scuba diving experience or you're a beginner, get to enjoy the best of the island with Scuba Diving Lanzarote.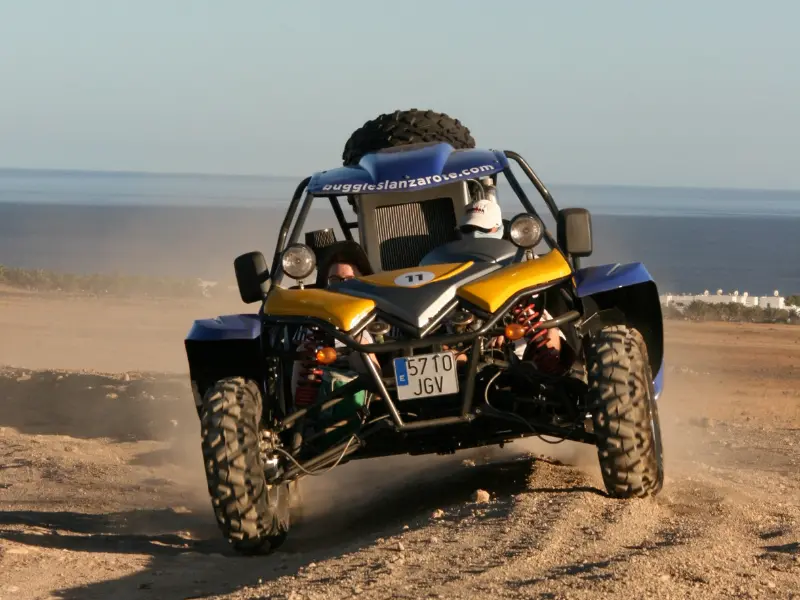 4. Drive a Buggy Lanzarote
Another great way to see another side of Lanzarote is by driving a buggy. These cute little cars pack a punch as they are able to take you on off-road tracks to some of the most breathtaking places on the island. Get to see Puerto del Carmen back roads, the quaint villages of Uga, Femes, Playa Quemada and Masdache, and see the wine region of La Geria. Of course, no Lanzarote tour would be complete without passing by Timanfaya National Park. Take all the pictures you want as you ride in style. Don't forget to bring your driving license if you want to drive your own buggy Lanzarote! If you don't have a driving license, there are double buggies that take one driver and one passenger so everyone gets to experience riding a buggy!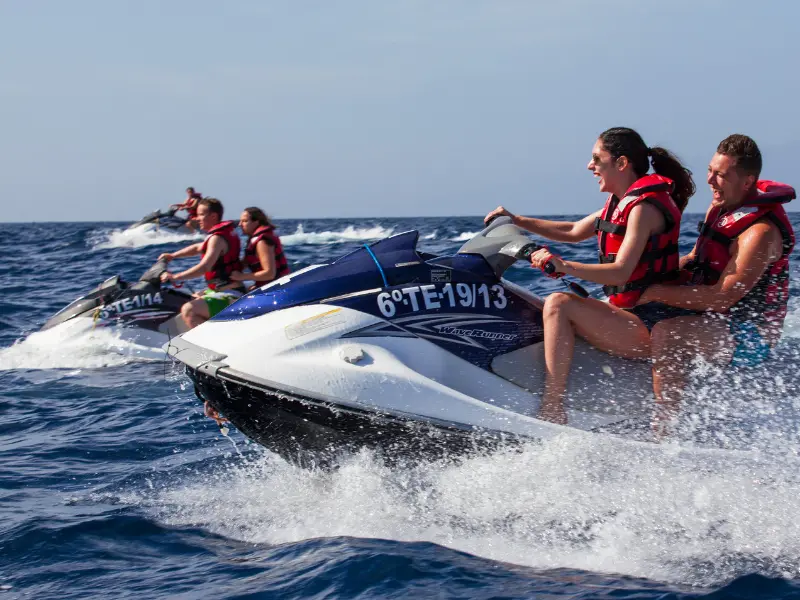 5. Get on a Lanzarote Jet Ski
When talking about water sports, you can't not include riding on a Jet Ski. There's just something about taking these babies out on the water and riding around with your friends and families that make a beach trip so much more exhilarating. The good news is you get to try this out in Lanzarote, home of some of the best waters in the world. Get to visit Papagayo bay and its beaches and get 2 hours of jetski experience! The best Jet Ski Lanzarote tour even includes snacks and drinks so you get to have the best day out on Papagayo bay!
Now that we've listed down What to do in Lanzarote for Adrenaline Junkies, it's time to book those excursions! Luckily, TravelON World's website has all of that and more. You can book all the adrenaline-packed activities with just the tip of your fingers. Our online booking system is guaranteed to give you the fastest, easiest and safest experience, you won't have to look elsewhere! Lanzarote is a wonderful island waiting to be explored. So pack those bags and get ready for an adventure of a lifetime!

Get the latest deals
For the latest deals on the best things to do on your holiday sign up for our newsletter, don´t worry we hate getting junk mail too so we will only send you things that are relevant to your travels, can save you money and give you ideas on excursions in destinations all around the world.