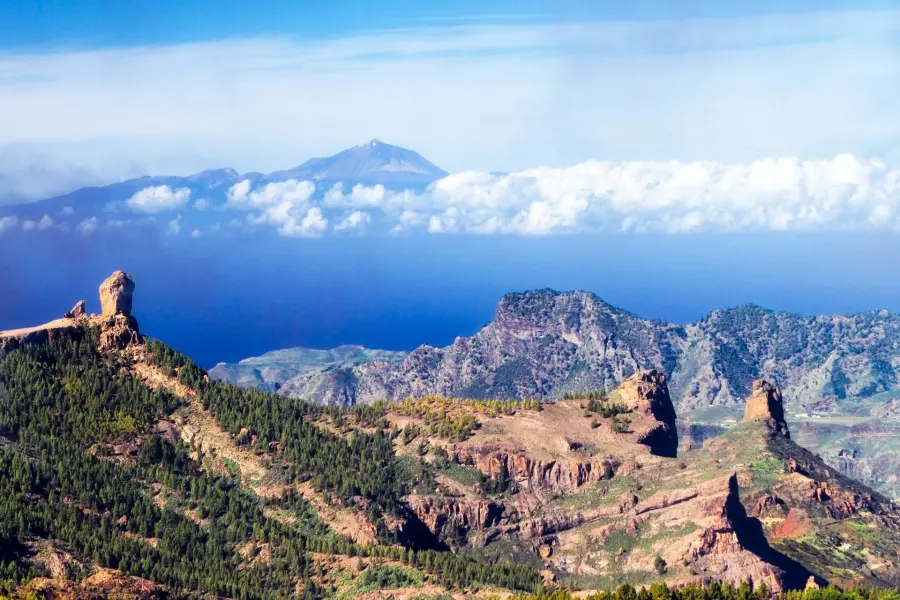 While Tenerife and the rest of the Canary Islands are known for beautiful beaches and perfect weather, there are so many Tenerife attractions that don't involve the water. Visiting Tenerife Zoo is one of them.
Read on as we talk about what you need to know about Loro Park so you can plan your visit there!
Why going to a Tenerife Zoo should be on your Itinerary
More commonly known as Loro Parque, this 33-acre park features all sorts of animals. With more than 200 penguins, over 350 kinds of parrots, sloths and even meerkats, you definitely won't run out of new species to see. Ever been surrounded by sharks? You'll get to experience that and more in this Tenerife zoo.
What to Do in Loro Park Tenerife
Found in the northern part of the island and known to be one of the best Tenerife attractions, Loro Parque features unique animals and unforgettable shows that even adults are sure to enjoy. If you're looking for things to do in Tenerife and would like an extraordinary experience, then here are some things you can do in Loro Park Tenerife: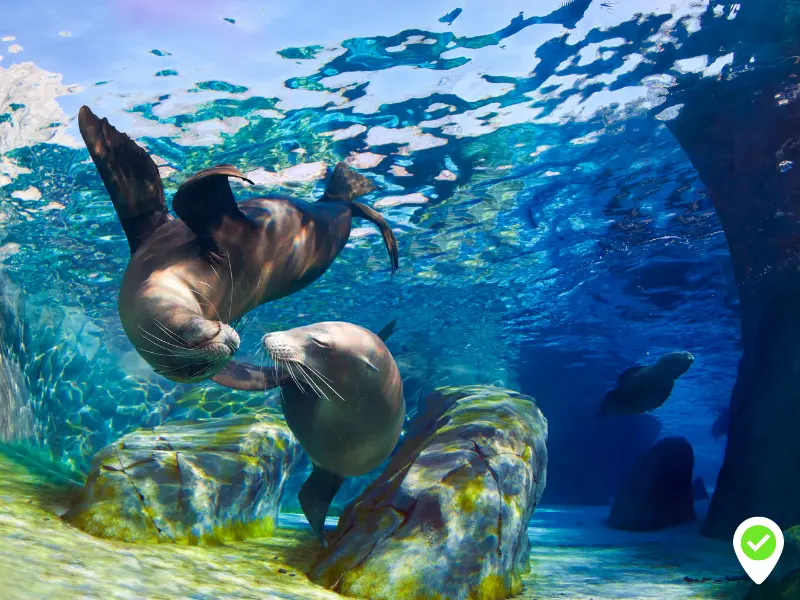 Watch the Sea Lion Show
The Sea Lion show is a crowd favourite. With over 15 minutes of sea lions of various sizes performing to the audience's delight, you'll be amazed at what these animals can do. The expert trainers also get the crowd involved so you'll really feel like you're part of the show. This famous show alone is enough to add Loro Parque in your Tenerife things to do list.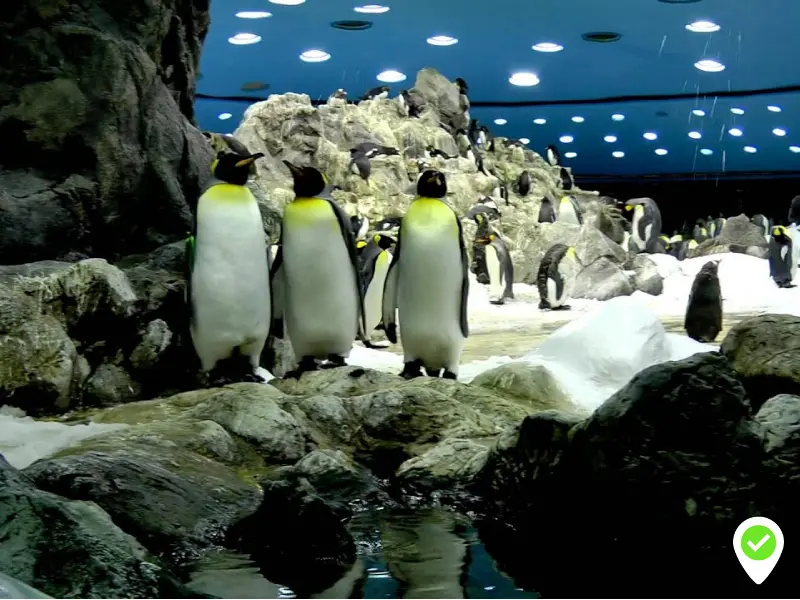 Visit Planet Penguin
Planet Penguin is an area in Loro Parque that lets you experience being in the Antarctic. This Tenerife Zoo's penguinarium is the largest in the world that features real snow and a huge iceberg. At the penguinarium, you'll find hundreds of penguins wading around, you'll definitely feel like a part of Happy Feet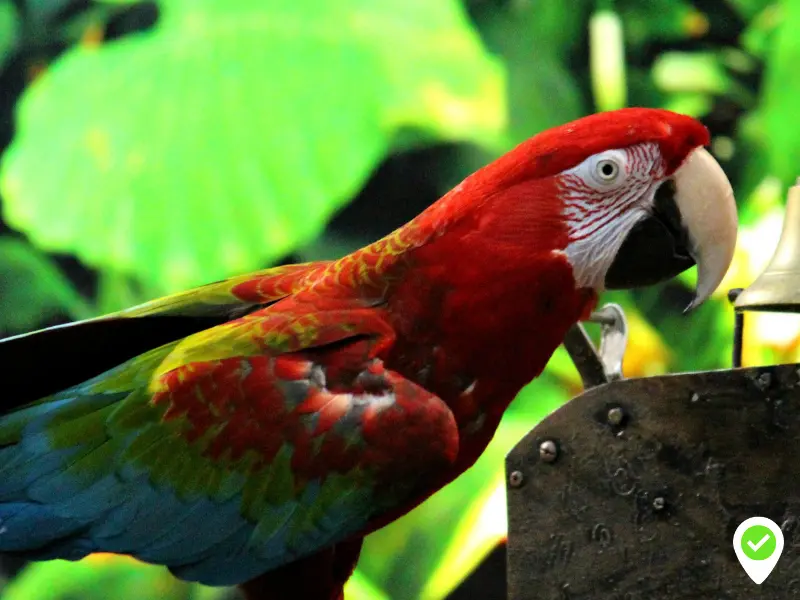 Tenerife Loro Park feature: Katandra Treetops
The Katandra Treetops features a spectacular collection of colourful birds! Staying true to its name, Katandra means song of the birds in the Australian Aborigines' native language. Upon entering, you'll already here the beautiful symphony of these birds that come from parts of Asia and Australia. This free flight aviary is home to hundreds of beautiful birds.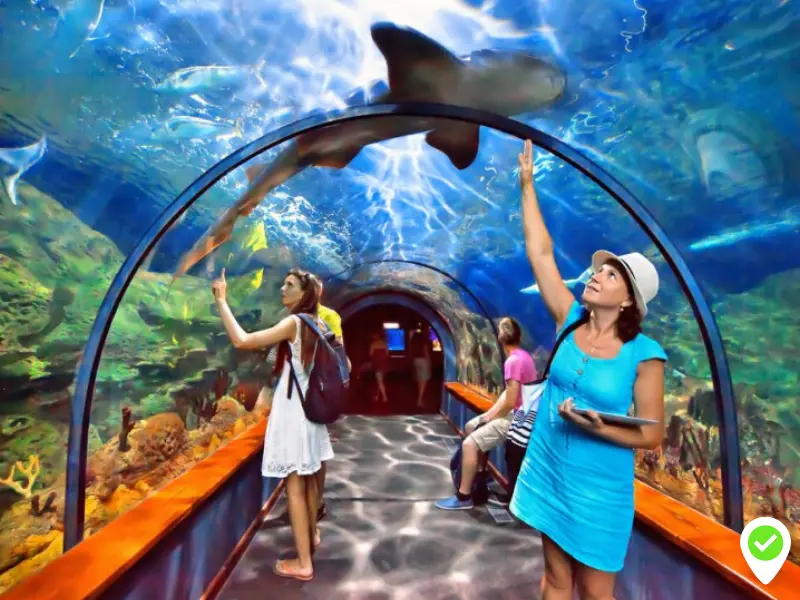 Aquarium in Loro Park Tenerife
If you still want water involved in your things to do in Tenerife list, then visit the Loro Park Aquarium. With a total of 1,200,000 litres of water and 12 thematic exhibitions, the Aquarium is a sight to see. Because the coast is just 150 metres away from the park, all the water that fills up the aquariums come from the Atlantic Ocean, after it goes through water treatment of course. You'll find dozens of Instagram-worthy spots that have just the right amount of darkness and glow, all the pictures will fit right into your feed.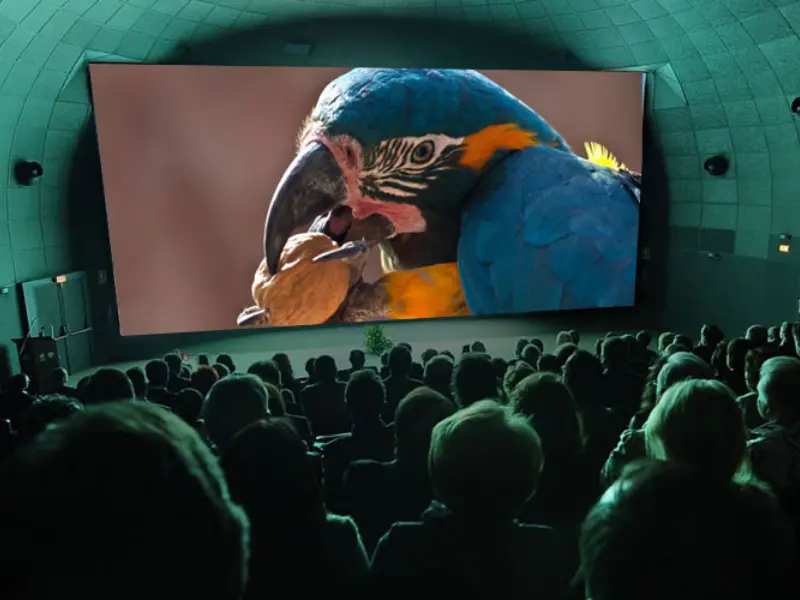 Loro Parque Naturavision
Movie in a Tenerife zoo? Is that even possible? In Loro Parque, it is! Naturavision is the park's movie theatre located under a beautiful glass dome. Whether you've seen the movie Rio or you haven't, you'll still find this unique movie experience enjoyable because it shows in 3D. You can watch it in English, Spanish or German and entrance is free!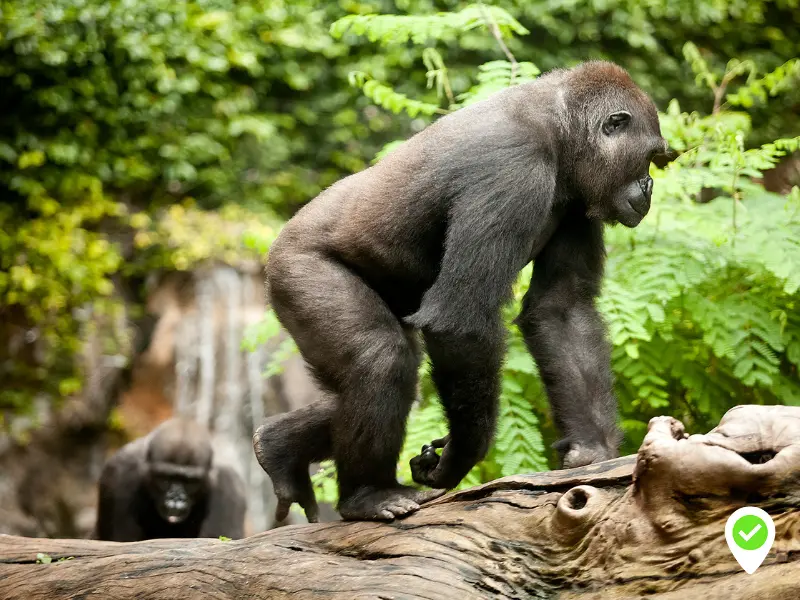 Monkey Park Tenerife vs Loro Park: What's the difference
Finishing up your list of Tenerife things to do, you might have come across Monkey Park Tenerife. This zoo lets visitors go inside the cages so they can hand feed the animals. Although this is a fun activity, this zoo focuses more on monkey species. This park is much smaller than Loro Park and can be a side trip after as it will only take you a few hours and only charges 10 Euros for adults and 5 for kids 12 years old and below.
To get to Tenerife Zoo, you can book TravelON World's Loro Parque Day Trip Package. For only 38 Euros for adults and 26 for kids, you'll have the official entrance tickets to the best zoo in the world. You can book entrance tickets if you have your own transportation, or you can book the ticket that comes with a bus pickup and dropoff. The park is open daily from 8:30 in the morning to 18:45 so you have plenty of time to go around. You can also grab a Loro Park and Siam Park twin ticket that also gives you access to the best waterpark in the world!
We hope this article has given you important information on what you need to know about Loro Park. Indeed, Tenerife attractions are very versatile and have something to offer to visitors of all kinds. So what are you waiting for? Finish up that Tenerife things to do list now and don't forget to include Loro Parque with TravelON World!

Get the latest deals
For the latest deals on the best things to do on your holiday sign up for our newsletter, don´t worry we hate getting junk mail too so we will only send you things that are relevant to your travels, can save you money and give you ideas on excursions in destinations all around the world.