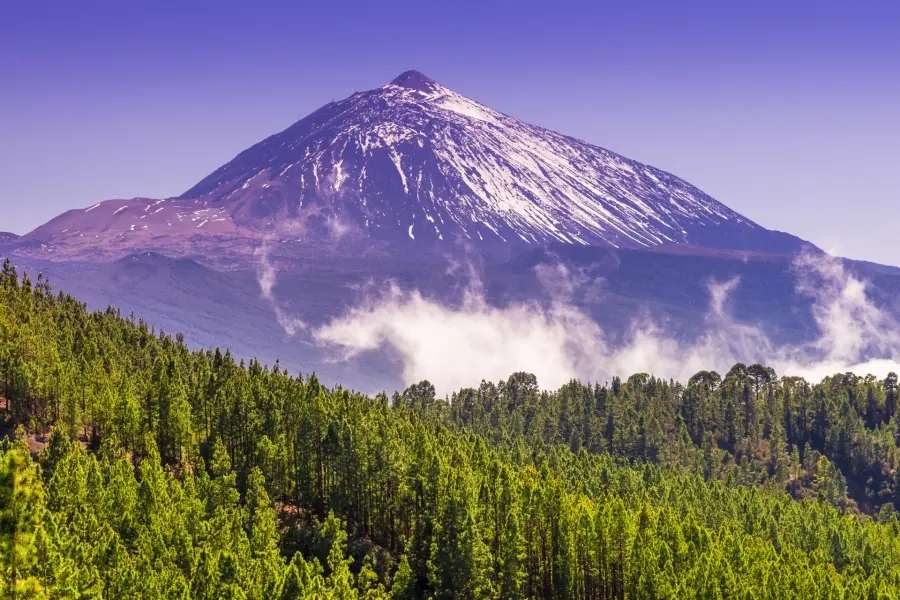 While most tourists come to Tenerife to enjoy its crystal clear waters and soak up the sun, there's one activity that you should try out and that's going up Mount Teide. Tenerife isn't just known for its crystal clear waters.
Mount Teide has also put Tenerife on the map and rightly so because it's part of the UNESCO World Heritage List. Getting up to the peak of Mount Teide is a feat that not a lot of people get to. So if you're getting ready to Visit Mount Teide and hike up the beautiful volcano, there are things you need to know and prepare for before heading there.
In preparation for your trip to Mount Teide, read this article as we list down 5 things to know before visiting Mount Teide to help you gear up for the hike!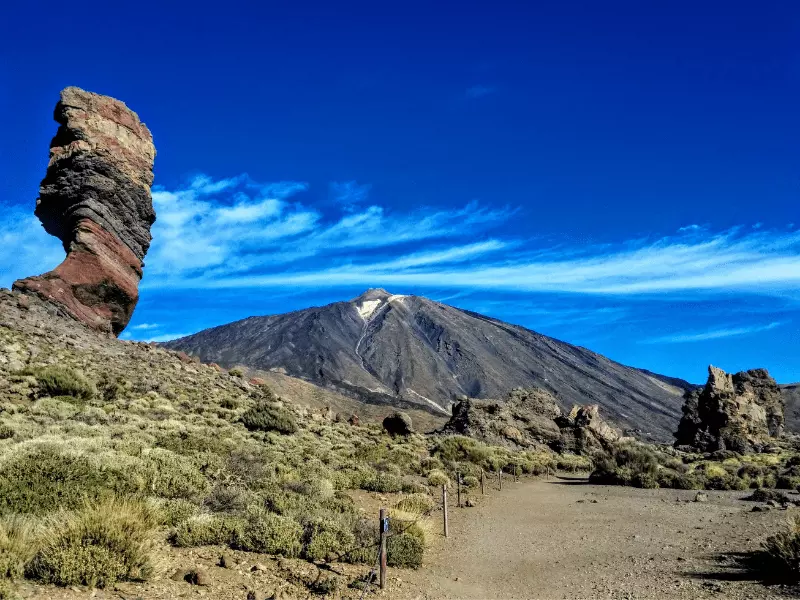 1. Mount Teide is an Active Volcano
First of all, keep in mind that Mount Teide is still active. In fact, it has not erupted since 1909. And although it is completely safe to hike up there as backed by experts, it's still good to note that Mount Teide is an active volcano. Don't worry though because when you go on excursions like the Teide Tenerife Grand Tour, an expert guide will be with you the whole time.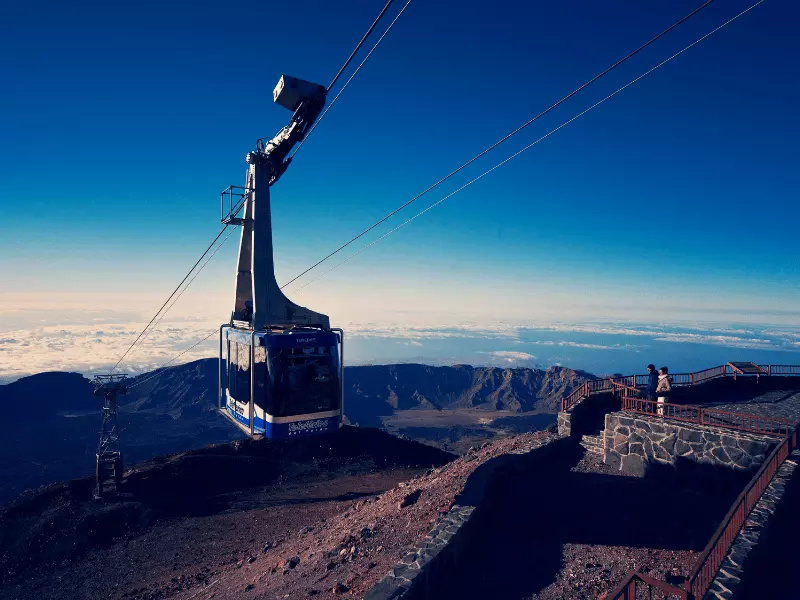 2. Mount Teide Cable Car Exists
We understand that not everyone likes hiking. And if you're one of them, don't worry as you can still get to the top of Mount Teide without hiking but with an equally exciting experience. Get on the Mount Teide Cable Car and enjoy the views as you reach the peak. There are tours that let you book your Cable Car trips with it like the Teide Tenerife tour half day. So if you're not into getting too physical since it is a holiday after all, don't worry because you'll still get to over 3,500 meters above sea level and be at the best spot for the most amazing views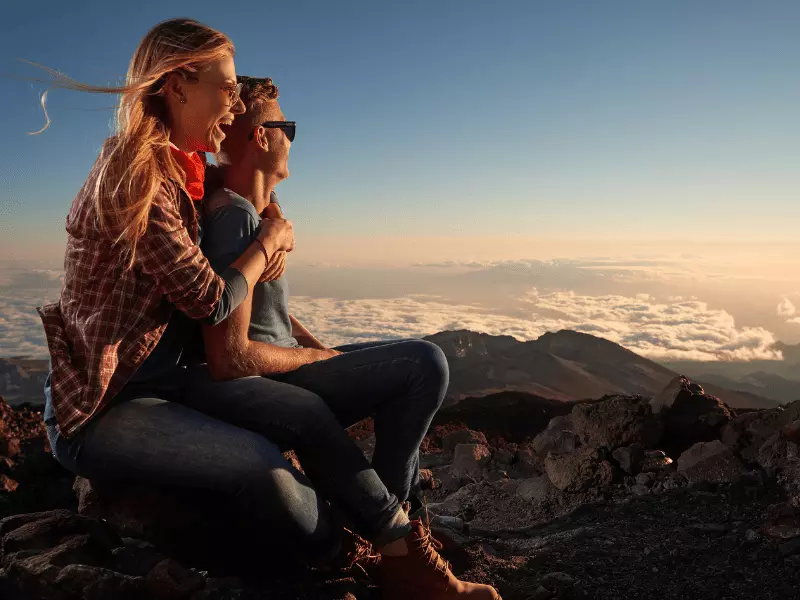 3. It gets chilly up there in Teide Tenerife
Yes, Tenerife and the rest of the Canaries are known for nice warm weather all year round. That's true if you're on the ground. But what not a lot of people know is that Mount Teide is part of a small list of places in the world that has tropical weather but also gets snowfalls. When you start hiking, you won't feel the change in temperature yet. But as you get to the upper station, be ready because the temperature will drastically drop! So even though it's nice and warm down at the El Teide National Park, be sure to bring warm clothes to the hike!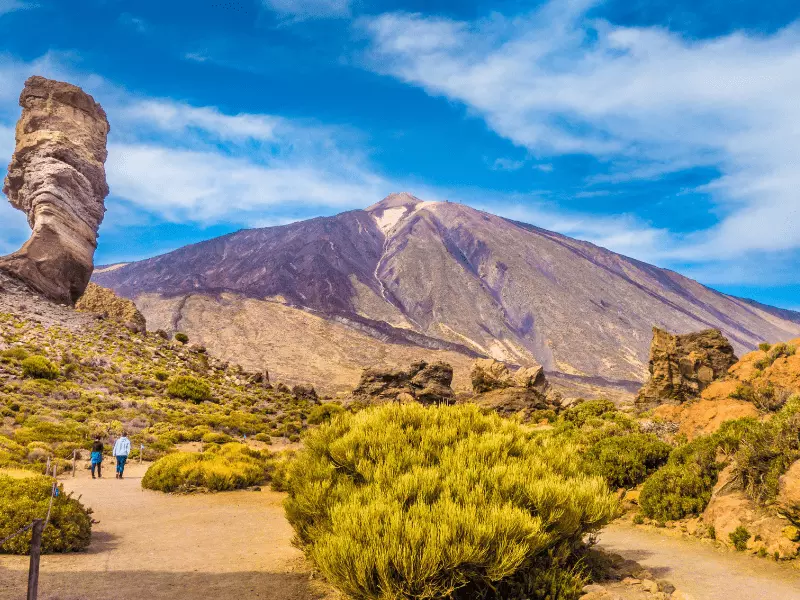 4. Permits are Required Up the Summit of Teide National Park
Now, this info is really important if you're really planning on doing the full Mount Teide hike. To get to the top, you would need to secure a permit, which is part of the management's protection of the national park. They only allow a limited number of visitors daily.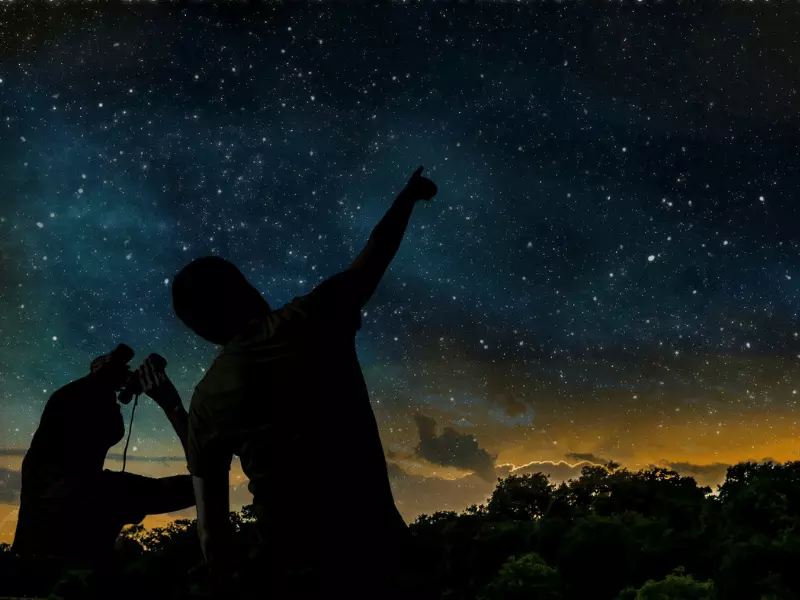 5. It's Equally Exciting At Night in Tenerife
While most of the mentioned activities happen during the day time, a lot of visitors don't realize that Mount Teide at night is as amazing as it is during the day. There are also activities that you can do here like going Stargazing Tenerife or even sunset-watching that are perfect to cap off the night. Mount Teide is the best place to see the stars because of its location. If you take the Teide Stargazing and Telescopes tour, you will have all the professional equipment and guidance you need for a complete astronomical experience!
Because of the beauty that Mount Teide has, you definitely wouldn't want to miss visiting and exploring the national park. If you're the active type of person who craves for physical activities, then go ahead and hike up the beautiful summit. If not, you always have the option to take a cable car. Whatever it is you decide, make sure you book with TravelON World for a hassle-free holiday and keep in mind the 5 things to know before visiting Mount Teide so you're ready to take on the beauty of El Teide!

Get the latest deals
For the latest deals on the best things to do on your holiday sign up for our newsletter, don´t worry we hate getting junk mail too so we will only send you things that are relevant to your travels, can save you money and give you ideas on excursions in destinations all around the world.