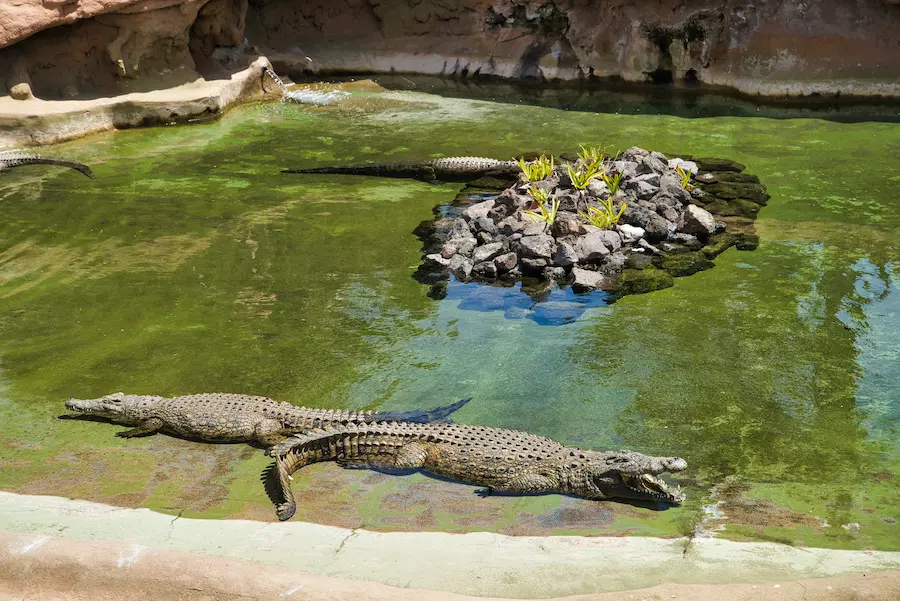 Lanzarote offers another fun activity for the whole family with the Rancho Texas Lanzarote Park. The must visit attraction is the best animal park in Lanzarote that gives you the chance to interact with the most adorable sea lions and dolphins! With the park's impressive size and variety of animals, you wouldn't want to miss the chance to visit. From exotic birds to armadillos, cougars and deers, you'd be entertained the whole day.
The best Zoo in Lanzarote
In this article, we will talk about the The Rancho Texas Lanzarote and its new attractions, what to see and what to do and all other information you need before going there.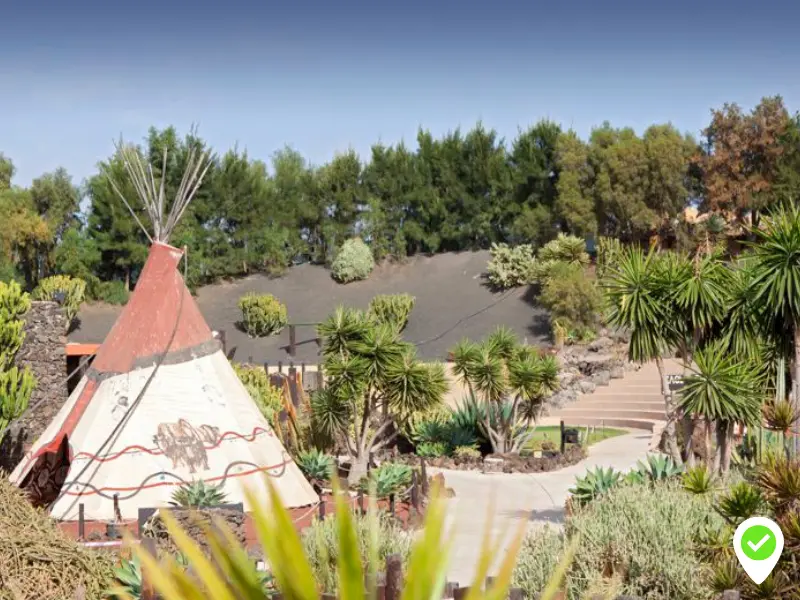 Rancho Texas Lanzarote Park: Things to Do
Rancho Texas Park is home to some of the most unique animals in Europe. Here, you'll see white tigers, raccoons, snakes, bison, exotic birds, donkeys, armadillos, cougars, goats, rabbits, pot-bellied pigs, and even skunks! But what a lot of people do not know is that Rancho Texas Lanzarote is also a waterpark.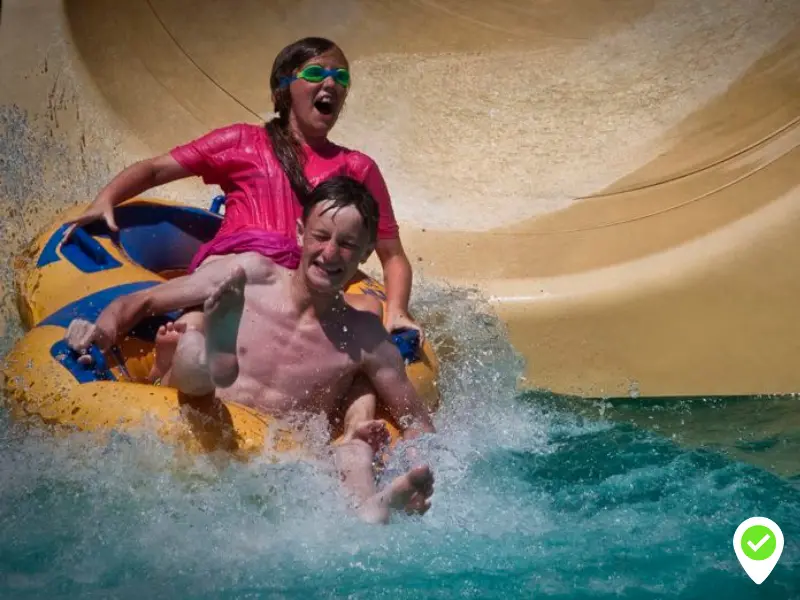 Rancho Texas is home to two breathtaking slides that give you an awesome view of the pool and water game area. One slide is 100 meters long while the other one is 82 meters. You'll feel like you're in the jungle as the slides are surrounded by a slope of rocks, plants and even lava!
You'll also find the Indian lagoon, which is known as a haven for Indian river waters. You can experience canoeing, which was also done by American Indians. Along the side, you will find the pathway of the ponies. Kids can go on the pony rides and go around the park in style!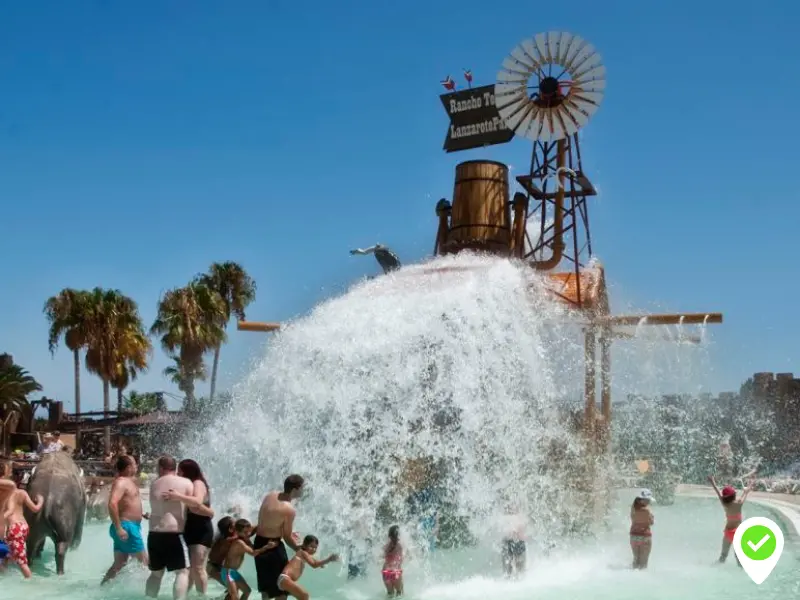 Perhaps one of the favourites in the park is the recreational pool and water game area which lets families and friends swim, sunbathe or simply just chill under a tree or an umbrella. There are also terraces and bar areas all over the place where you can have lunch or snacks. There are showers and changing rooms so if you're planning on taking a dip then it would be good to bring clothes to change in. There are lockers in the Souvenir Shop which you can use for a couple Euros so you won't have to worry about bringing your stuff around.
New Additions in this Lanzarote Park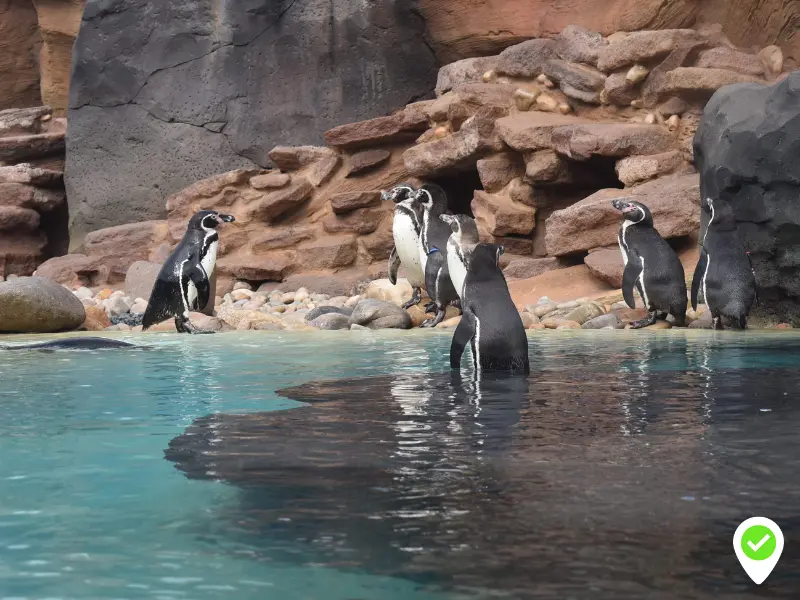 Humboldt penguins are here to stay Rancho Park Lanzarote
A new addition to this amazing Lanzarote zoo is their Humboldt penguins! If you believe that penguins live in cold climates as the Antarctic, it's not true! Humboldt penguins have arrived in Rancho Texas and they are here to stay!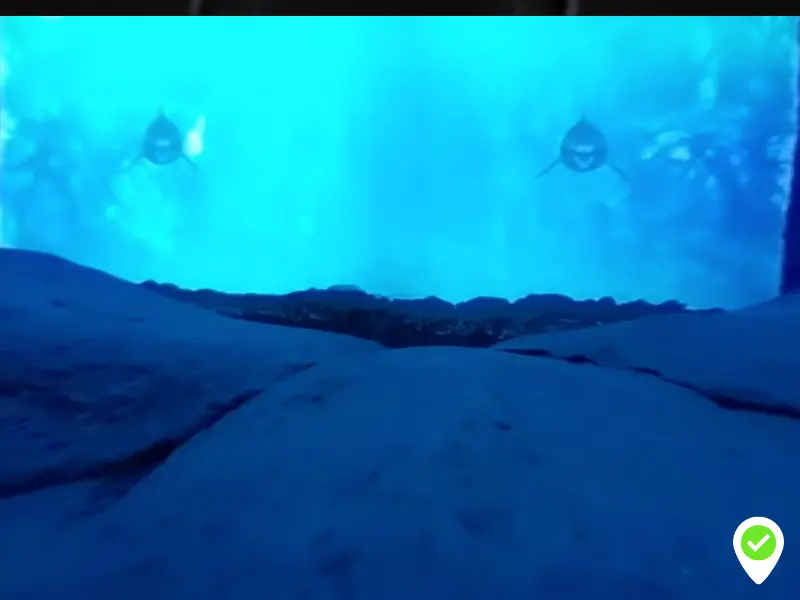 Get a virtual educational experience in Lanzarote Rancho Texas Park
Another new addition in the already amazing lanzarote park is the underground state of the art video interaction and special effects educational zone. Have a virtual experience while learning about the environment with special effects that will surely wow the whole family.


Rancho Texas Lanzarote Shows and Schedules
Rancho Texas Lanzarote is open daily from 9:30 in the morning to 5:30 in the afternoon. Now that we've talked about what you can see there, let's talk about the exciting and unique shows that the park offers.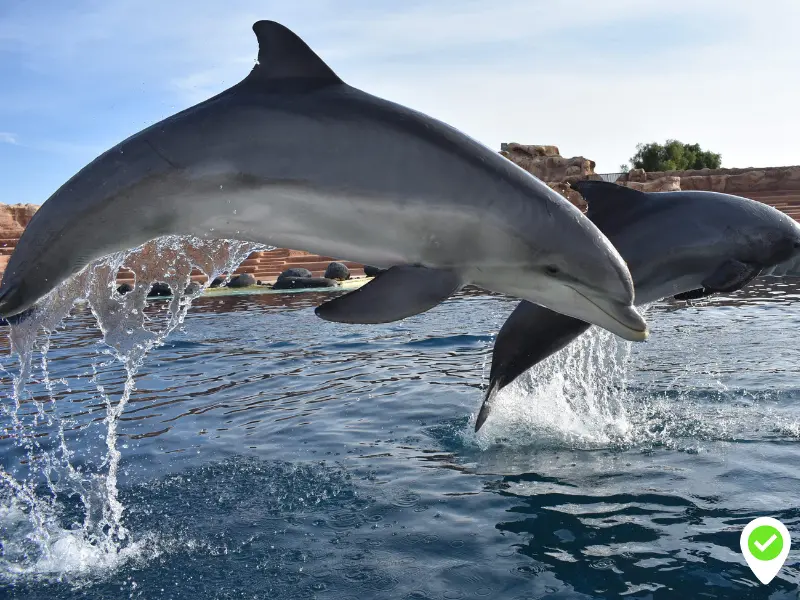 One of the favourites in the park is the dolphins environmental presentation. The show features four bottlenose dolphins that came from Duisburg and Nuremberg, Germany. Rancho Texas just built new facilities to house the dolphins and for visitors to enjoy. See them perform and you just might get the chance to swim with them! The show runs twice everyday: 11:30 and 13:45 so be sure to catch them!
Out of all the exhibitions featured in Rancho Texas Lanzarote, the Macaws and Cockatoos show is the favourite of both young and old! Most visitors think this show is the funniest as the intelligent and beautiful birds talk their way to the crowd's hearts. Imagine these birds playing games, sports and other tricks you've never seen before. From the 20th of June until the 10th of September, the show runs 4 times daily: 11:00 AM, 12:00 PM, 14:00 and 16:00. From the 11th of September to June 19, you can catch them at 10:45 AM, 13:30 and 16:00.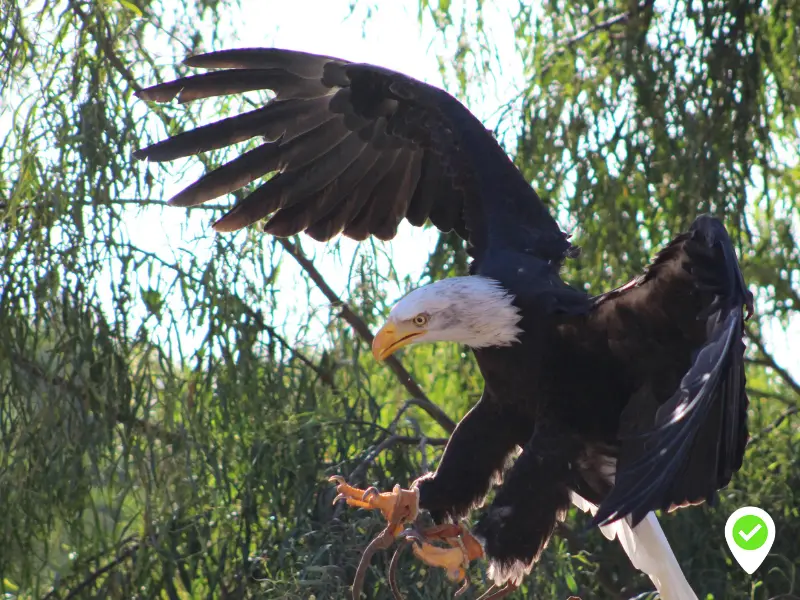 Watch eagles, hawks, vultures and condors fly over your heads as they perform in the Birds of Prey show! You'll see these special birds show off their outdoor flight capabilities, daily exercises and their hunting skills as they capture their prey in both air and water. The Birds of Prey take off 4 times daily from 20th of June to 10th of September at 11:30 AM, 13:00 and 15:00, while you can see them twice from September 11 to June 19 at 13:00 and 15:00.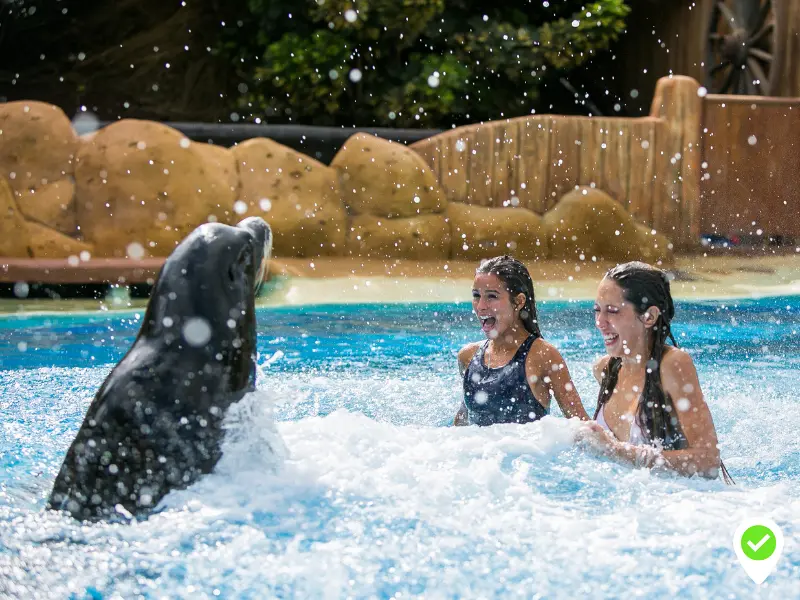 The Sea Lions hailing from California are an international sensation and have kept the park a playful place for its visitors. Their noisy and playful characteristics make them the most enjoyable show of Rancho Texas Park. Be in awe as trainers guide them to doing different tricks that you wouldn't believe they're capable of doing. From September 11 to June 19, the sea lions show off at 12:30 PM and 14:30, while June 20 to September 10 starts at 12:30 PM, 13:00 and 14:30.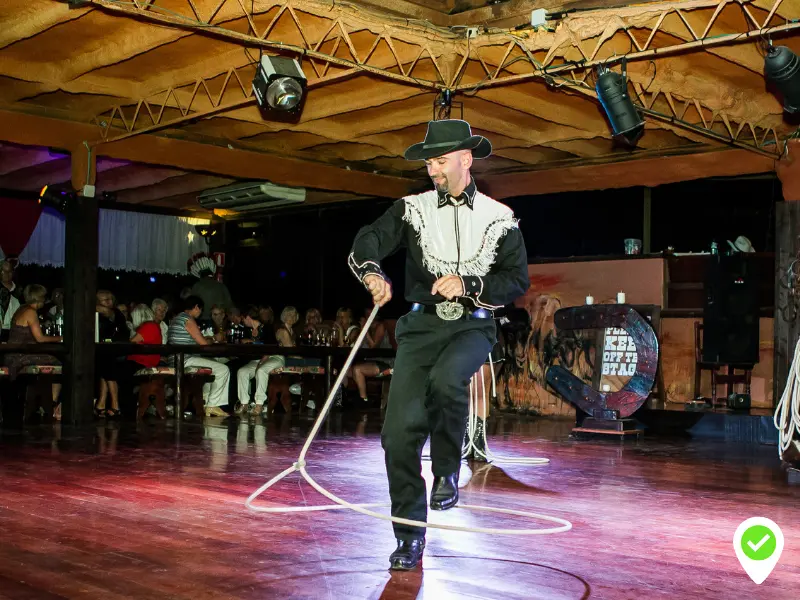 Rancho Texas' fifth and last show is the Cowboy Lasso Show. This show only runs once daily, at 14:00 from June 20 to September 10 and 12:10 PM from September 11 to June 19. Get to see Mister Dakota, the park's resident cowboy, perform Indiana Jones-esque skills as he wows the crowd with performances that are both intense and enjoyable.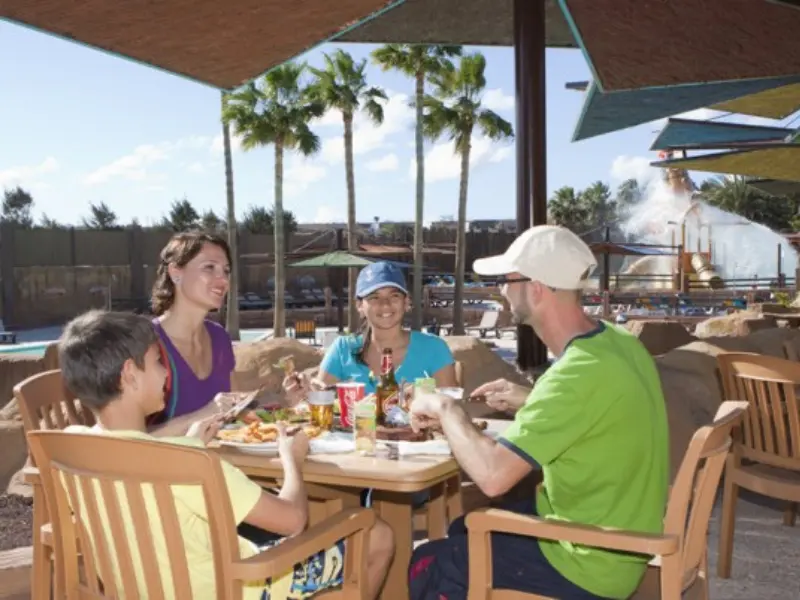 Where to eat in this texas ranch Lanzarote
If you're looking for some grub after all these activities, Rancho Texas Lanzarote has three areas for dining. One is the splash and pool terrace, watch the fun while dining with the kids. Another dining area in this Lanzarote Park is the fast food area, where you can get quick bites whenever you feel the hunger arrive. Lastly, you can eat and arrange group lunches and have a drink or two for adults!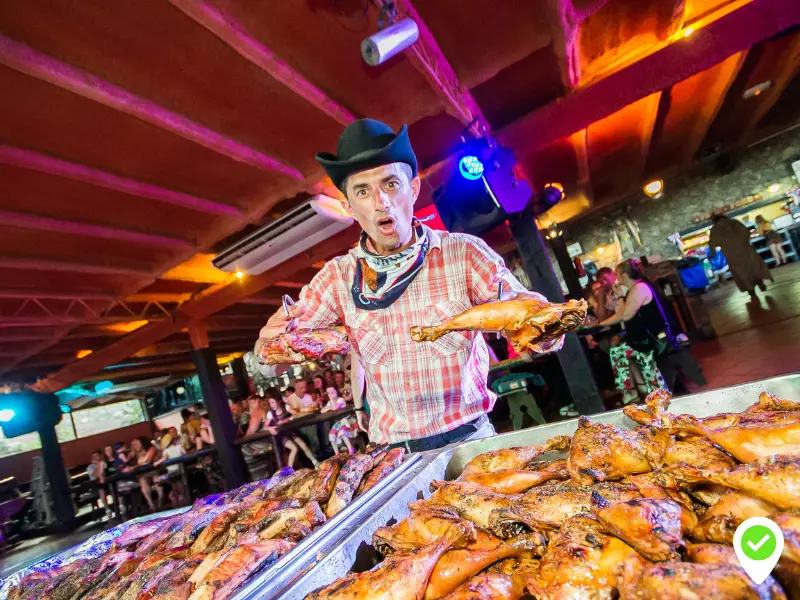 Cap the Day off with the Rancho Texas Country Night.
Lanzarote Rancho Texas show is something you've never experienced before. Enjoy your Lanzarote nightlife every Tuesday and Friday, Have fun in the wild west while munching on barbecues endless performances featuring cowboys, cowgirls, and Indians, plenty of dancing, some yodelling and yeehas! You can book this as a separate trip too!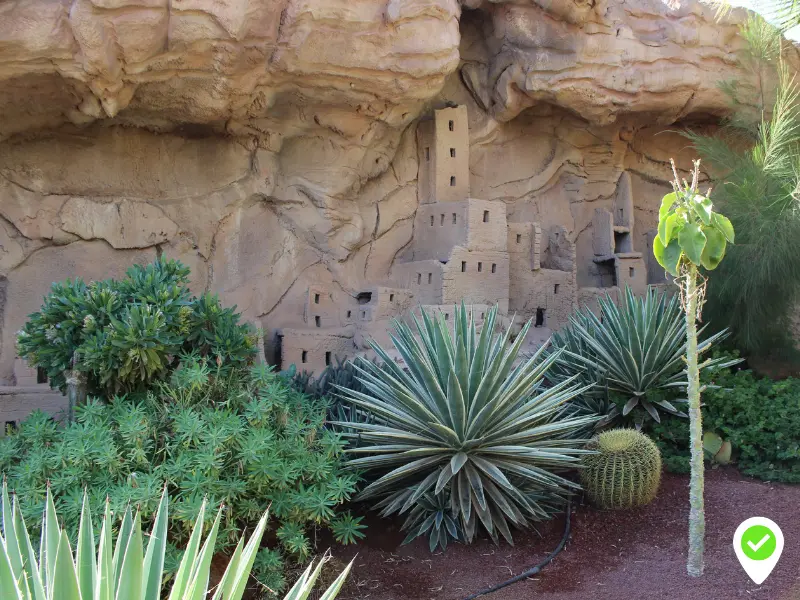 Booking Tickets to get to Lanzarote Animal Park
The best Lanzarote Animal Park is a great way to spend a day in Lanzarote. Booking tickets to the park is easy, all you need is a phone and an internet connection and you'll be good to go. TravelON World offers the best package that includes entrance and transport so you won't have to worry about anything else. Just go to the page of Rancho Texas Animal Park in TravelON, select your desired date of visit and follow the steps. Expert agents are on standby ready to answer your questions so you know the process will really be hassle-free. You're guaranteed to get your buyer protection and best price from us!
Experience the wonders of The Rancho Texas Lanzarote and its new attractions. Whether you're coming for the animals and shows or the swimming and slides, your Lanzarote trip won't be complete without visiting this park so make sure it's in your Lanzarote itinerary!