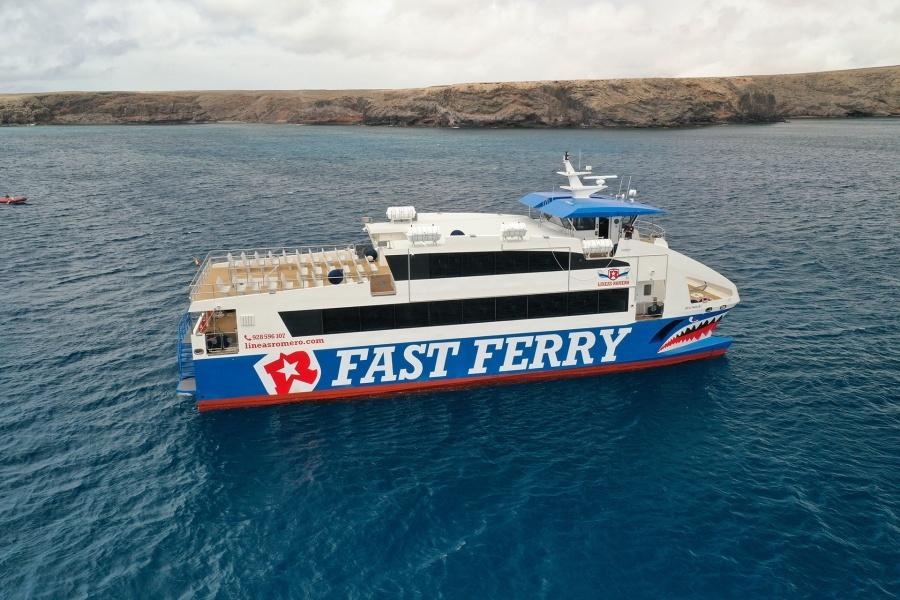 Top excursions Fuerteventura
There are so many things to do in Fuerteventura that you are spoilt for choice, whilst Fuerteventura has an array of activities and adventures on the island a lot of Fuerteventura excursions take part in the neighbouring island of Lanzarote and Fuerteventura to Lanzarote excursions are very popular.
We are not saying that the things to do in Fuerteventura are anything less impressive than Lanzarote but Lanzarote hosts the Famous Timanfaya National park with can be seen on the Fuerteventura to Lanzarote volcanoes tour
Fuerteventura Lanzarote
Seeing two islands in one holiday is great and there are different ways to see Lanzarote from Fuerteventura.
There is, of course, the Fuerteventura Lanzarote ferry service which with TravelON world we have partnered with a Fuerteventura Lanzarote ferry company that also pick up free from at or near to your accommodation and drops you off after a return ferry crossing to Lanzarote. The Fuerteventura Lanzarote ferry with a bus is a great option to see Lanzarote.
See Timanfaya National Park
If you want to go to Lanzarote from Fuerteventura and take in the main attractions like Timanfaya National Park, the Lanzarote volcanoes and much more then the Fuerteventura to Lanzarote volcanoes tour is ideal.
Here the English speaking guide will show you the best of Lanzarote in one day with pick up, return ferry and drop off.
Fuerteventura tours
The island of Fuerteventura has so much to see from the amazing sand dunes to the goat farms and the Aloe Very production that is famous on the island.
With tours that take you to the North, the South and both you will be spoilt for choice on the different ways to sightsee in Fuerteventura. Check out the Fuerteventura tours page to see all the best ways to see Fuerteventura.
Oasis Park Fuerteventura
The biggest and only Fuerteventura zoo with so much on offer, a great place to spend the day and with pick-ups from all main holiday resorts. This park is huge and hosts some amazing well kept animals, see the many shows on offer included in the Oasis park ticket price. You can also do some extra activities like Oasis Park swim with sea lions or ride the Oasis Park camels. There is so much to do here.
Fuerteventura boat trips
Fuerteventura catamaran trips are great, some that sail in and around Fuerteventura like the Obycat Caleta De Fuste for clients in Caleta De Fuste and the Obycat Corralejo for those staying in Corralejo. One of the Fuerteventura boat trips which are a must is the Catlanza catamaran that takes clients from Fuerteventura to Lanzarote by luxury catamaran to drop anchor for a day of food, drink, swimming, snorkelling and a jet ski ride in the stunning Papagayo bay.
With so many things to do in Fuerteventura and Lanzarote get yourself booked onto to some of these Fuerteventura excursions today. These make the difference between a good and an excellent holiday. With limited spaces on all of these days and nights out just follow the TravelON step 1 2 3 and get yourself confirmed and booked today.
Frequently asked questions for Things To Do In Fuerteventura
Are there plenty of things to do in Fuerteventura?
Absolutely. Fuerteventura is a great holiday destination offering so many different things to do. Take a Catamaran Tour to Los Lobos, Enjoy a Jet Ski Circuit, Visit some of the natural wonders on the island, Take a Dune Buggy, Visit Popcorn beach and so much more.
Is Fuerteventura good for Watersports?
Yes! Corralejo is a great place to visit for watersports. If its Jet Skis, Stand Up Paddle, Snorkelling or just Swimming that you're looking for then Fuerteventura offers some of the best watersports in the Canary Islands.
Is there plenty of things to do for families in Fuerteventura?
Absolutely. From lazing on the golden sands, to visiting the Oasis Wildlife Park, there are so many things for families to do in Fuerteventura.
We don't have a car. Do the trips and excursions offer a collection and drop off service?
Most of the Fuerteventura Excursions will offer a coach collection and drop off service either at, or very near to, your accommodation. Check out the individual excursions and activities for more information.
I want to visit Lanzarote for the day. Is that possible?
Sure! Lanzarote is only a short ferry journey away and there are plenty of Lanzarote ferry options available that run regularly throughout the day. All the ferries depart from the harbour in Corralejo.
I keep hearing about Popcorn Beach. Where is that?
Popcorn Beach isn't too far from Corralejo in the north of the island. It's a beach that is covered in fossilised algae that looks very similar to popcorn. It's a great place to visit for photo opportunities and to save you the trouble of having to find it there are Fuerteventura Excursions that have Popcorn Beach in their itinerary.
Are there wild chipmunks in Fuerteventura?
There sure are. If you take a dune buggy your, or one of the trips around the North of the Island there is a very high chance that you will see the Fuerteventura Chipmunks in their natural habitats.
What's the weather like in Fuerteventura?
Fuerteventura is in the Canary Islands and the weather is good all year round. Like anywhere, it does rain occasionally, but you can expect temperatures to still be around 20 degrees in the winter.