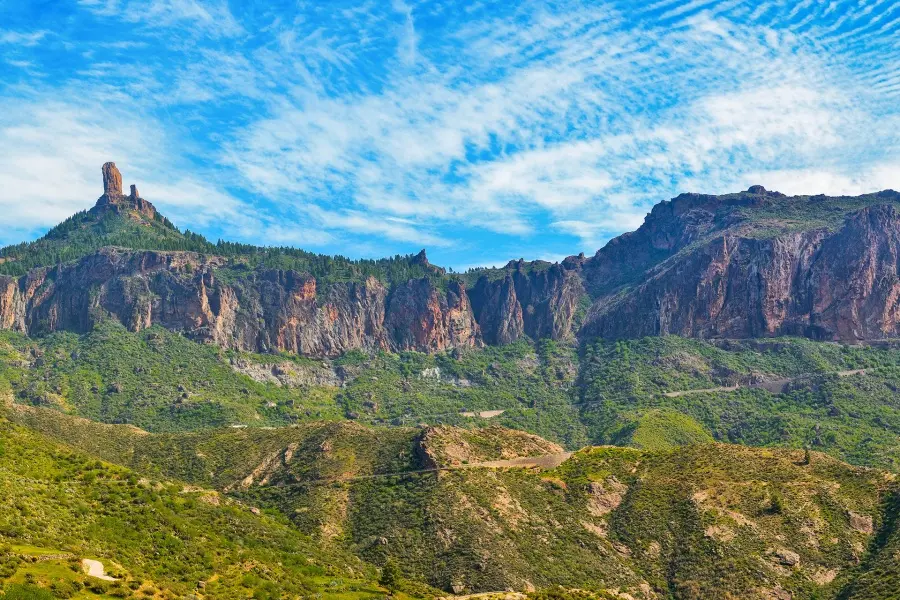 What to do in Gran Canaria
Gran Canaria is home to some of the best attractions and has some of the best things to do in the Canary Islands. Gran Canaria is the largest of the Canary Islands and you can see this on the Gran Canaria map with Las Palmas being the Province for both Lanzarote and Fuerteventura also.
With so many things to do in Gran Canaria it can be hard to decide what is the best for your holiday so here at TravelOn World we have made things easy for you and have researched the best Gran Canaria excursions at the best prices. We have everything that could possibly be available on this stunning island.
Roque Nublo Gran Canaria
One of the main attractions on the Gran Canaria tours is Roque Nublo, this is the second highest place in Gran Canaria and stands 1813 meters above sea level. The Gran Canaria sightseeing here is immense like the Gran Canyon and this ionic attraction is very famous in Gran Canaria. The see Roque Nublo you have a choice of a few different Gran Canaria tours. The Roque Nublo Gran Canaria Tour is the most popular closely followed by the Gran Canaria Highlights Tour both of these tours include a visit to Roque Nublo and much more.
Other Gran Canaria Tours
There is so much to see in Gran Canaria, the many Gran Canaria tours will certainly give you the best opportunity for Gran Canaria sightseeing on the island. Many tours visit the island's capital Las Palmas and there are specific tours also that take you to Las Palmas for a spot of Gran Canaria shopping and sightseeing. With so many interesting places to see you can check them all out on the Roque Nublo & Gran Canaria tours section of the TravelON World site.
Gran Canaria Boat Trips
This has to be the most popular things to do in Gran Canaria, taking a Gran Canaria boat trip is something that should 100% be on your list. We have found the best of the best for you from chill out cruises on luxury Gran Canaria catamarans to Whale watching Gran Canaria you really are spoilt for choice. You can see all of the Gran Canaria Boat trips on our Gran Canaria boat trips page.
Gran Canaria Activities
For those that want to experience something different when thinking about things to do in Gran Canaria that check out out Gran Canaria activities page. Full of really cool unique Gran Canaria excursions like Gran Canaria Jeep tours, off-road Gran Canaria buggy tours, Jet skis and many more ways to see the island that differs from the usual Gran Canaria tour.
Some more best things to do in Gran Canaria with photos
Known for its golden white sand beaches, beautiful landscapes and activities that visitors of all ages can enjoy, Gran Canaria is definitely a go to destination in Europe. Whether you want to go hiking, or swim in different beaches, or just enjoy the nightlife, Gran Canaria offers all those. The weather is nice all year round so you don't have to worry about scheduling your trip. Even Gran Canaria weather in January is pleasantly warm, you wouldn't think you were still in Europe.
If you're looking for things to do in Gran Canaria and would like to start planning your trip to avoid all the hassle, read on as we list down Gran Canaria activities and destinations that will make your trip unforgettable.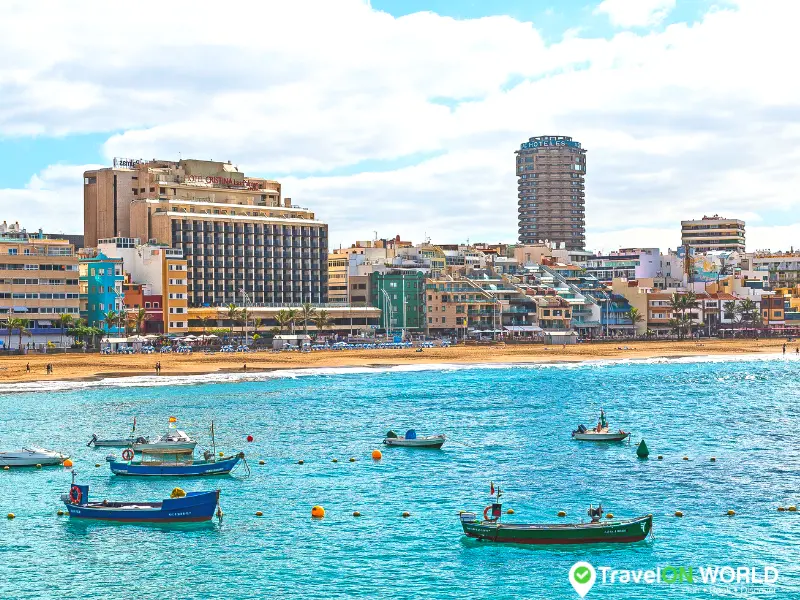 Discovering the Gran Canaria Map: Getting there and around
A lot of people ask, where is Gran Canaria? The volcanic island is located Northwest of Africa and is part of Spain. The Gran Canaria map features almost 60 kilometres of beaches, with it being the third-largest island in the Canary Islands.
There are a lot of ways to get here. Coming from Spain's mainland or other parts of Europe would be easy because there are lots of daily flights coming in. Gran Canaria airport is about 25 kilometres from popular tourist destinations, and 18 kilometres from Las Palmas, which is the capital. From the airport, you can rent a car, book shuttles, or even arrange with your hotels. But if you want real commute, you can take Bus 60 that takes you right to Las Palmas or Bus 66 that stops at resorts and beaches.
After getting to your accommodation, it shouldn't be a problem going around the island. There are buses available, especially for long-distance trips and there is an abundance of taxis which are fairly cheap. But if you would like to experience being a local, you can rent a bike. The island features 11 kilometres of bike lanes, perfect for exploring at your own pace. When you book with TravelON World, all your Gran Canaria activities include shuttle services to and from your hotel's doorstep.
What to do in Gran Canaria
Now that the question where is Gran Canaria? Has been answered, let's explore the activities you can enjoy here.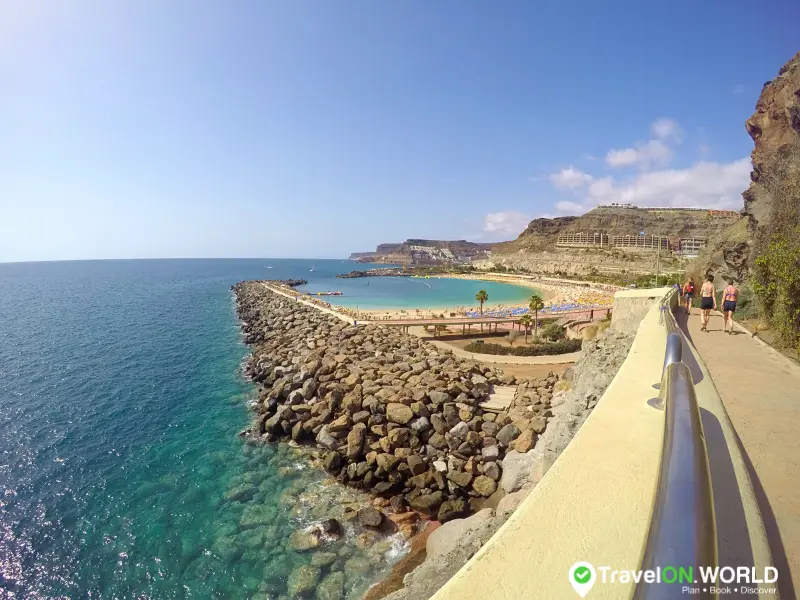 1. Visit as many Gran Canaria Beaches as you can
In Gran Canaria, beaches are all lined up for you to explore. Gran Canaria boat trips usually go to Puerto de Mogan, a popular destination despite it being a man-made beach. Puerto Mogan is also known as Little Venice because it has a network of canals that is similar to the one in Italy.
For a more serene atmosphere, you can add this to your list of things to do in Gran Canaria. But if you want to just swing by and experience its clear waters, you can go on the Luxury Five Star Catamaran Cruise. The tour will take you to Puerto de Mogan on a catamaran and you will also have the chance to go on watersports like the Jet Ski and the banana boat.
Another popular beach is Maspalomas, which is surrounded by sand dunes. Featuring a 17-kilometre coastline and a strip of land that's 2,000 hectares long, Maspalomas is definitely a sight to behold With perfect beach weather all year round, you can enjoy the clear waters and still get that tan even with Gran Canaria weather in January.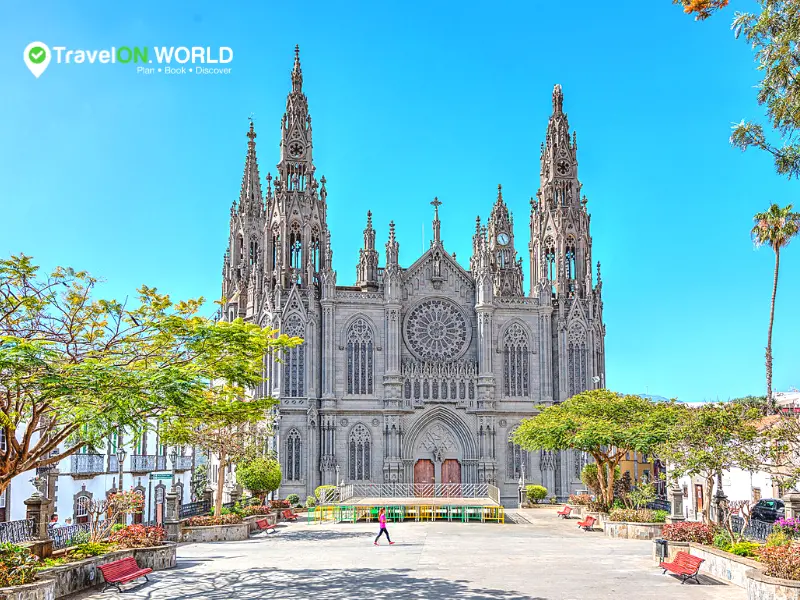 2. Go tourist spots in Gran Canaria
Luckily, the island offers more than just water activities so you can take a break and see the other side of Gran Canaria. If you want to see multiple places in just one day, it would be best to go on a Grand Canaria Tour. The tour will start at Veneguera, home of a beach with black volcanic sand. Another stop would be Anden Verde, with cliffs that reach up to 500 meters. The spot lets you enjoy views of the sea surrounded by rock formations that have unique shapes. The tour also features stops at plantations like the Valley of Agaete, La Aldea and Puerto de las Nieves. If you want to make the most out of your beach break, then this tour will work best for your schedule. TravelON World sends expert guides that will take you through the history of each destination so you'd know the story behind what you are seeing.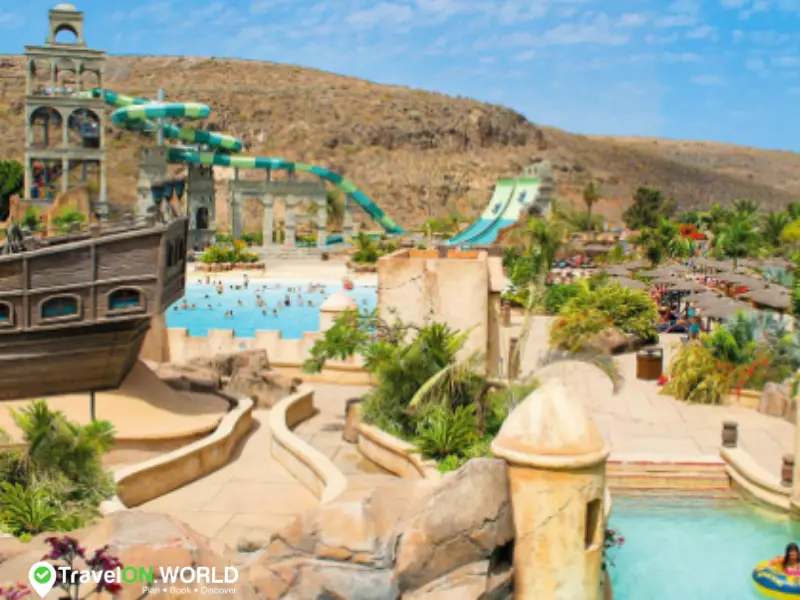 3. Enjoy the Gran Canaria Waterpark
If you're into thrilling rides, don't miss going to Aqualand Water Park Gran Canaria. Adrenaline junkies frequent the park because it boasts of famous rides like the Boomerang and Adrenalina. You can also race with your friends when you go on slides like the Mamut and the Water Labyrinth. The waterpark also features a lazy river, a wave pool and even a hammock area where you can relax. Children also have their own activities like swimming with sea lions.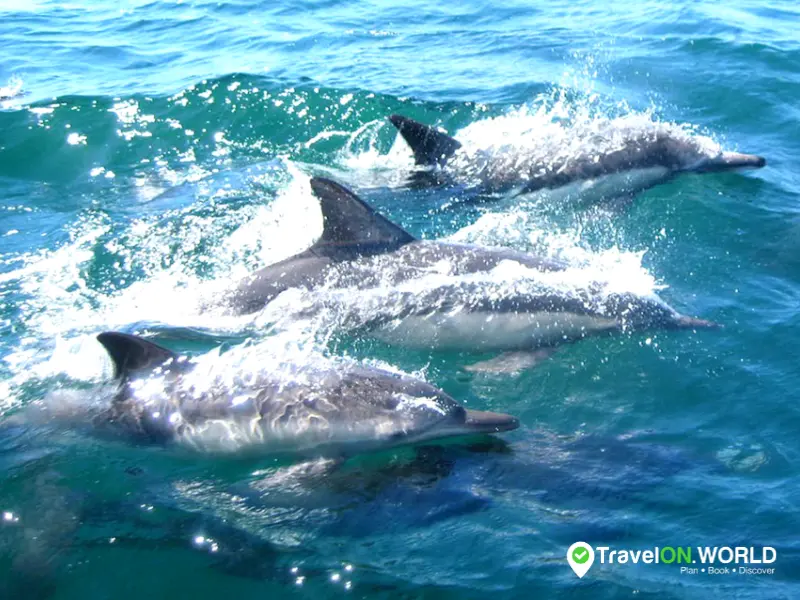 4. Go Dolphin Spotting
Boat trips in Gran Canaria usually take you to spots where you can go dolphin spotting. This is an activity you shouldn't miss because it's guaranteed that dolphins will show up! The Atlantic Ocean has warm waters, making it perfect for dolphins to settle in. Apart from this, you will also see Pilot Whales that swim alongside your boat. These sea creatures are guaranteed to show off that Gran Canaria hospitality, you won't forget this experience.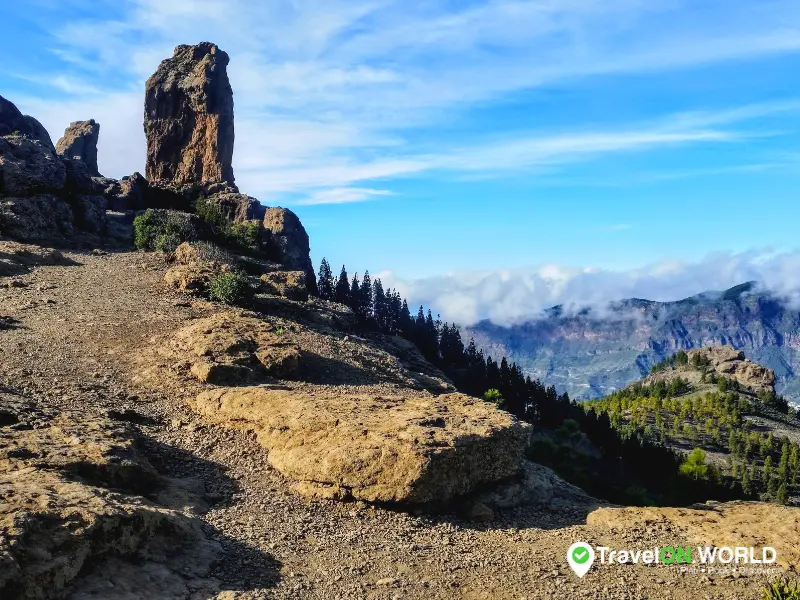 Roque Nublo: A Must See
Roque Nublo is known to be one of the biggest natural cliffs in the world. Found in the centre of Tejeda, the crag stands at 80 meters and 1,813 meters above sea level. In 1987, it was declared as a protected natural space. Before that, it used to be the aborigines' place of worship. To fully enjoy the area, you can go hiking here, which starts with a walk from the main road to the natural monument, about 1.5 kilometres away. When you go through the route, you'll see great dams of Chira, Soria and Las Ninas. If you want to go with an expert guide, the Discover Grand Canaria Tour takes you here, and other places in Gran Canaria. Roque Nublo and the whole area of Nublo Rural Park are part of UNESCO's World Reserve of the Gran Canaria Biosphere so you can be sure this place is really special.
Gran Canaria is among the top destinations not just in the Canary Islands, but in Spain as well. Because of the variety of activities it offers, it's no wonder families and groups of all sizes love coming here. Now that you have an idea of the things to do in Gran Canaria, it would be much easier to plan that trip. So whether you're on a budget or you're a luxury traveller, make sure you don't miss out on what this island has to offer with TravelON World.
Here you will find the top 10 things to do in Gran Canaria, these are the most popular Gran Canaria excursions so booking is essential. To book simply follow the TravelON World 1 2 3 steps, check out securely and we will process and send your tickets and be with you all the way. Plan book and discover with TravelON World.
Frequently asked questions for Things To Do In Gran Canaria
What are the best things to do in Gran Canaria?
The best things to do in Gran Canaria according to TravelON World are:
Where can you find the best things to do in Gran Canaria?
With so many things to do in Gran Canria it can be hard to find the best deals and prices. At TravelON World we have a price match promise and work with the best excursions in Gran Canaria.
Where is the best place to book attractions and things to do in Gran Canaria?
Gran Canaria is a very popular destination and you will be offered tours and attraction tickets most days. We always recommend you book with a reputable legal company like TravelON World.
Where is the best place to stay in Gran Canaria for things to do?
If you are looking for a holiday with many things to do in Gran Canaria then the south of the island is the best and the busiest place with more things to do.