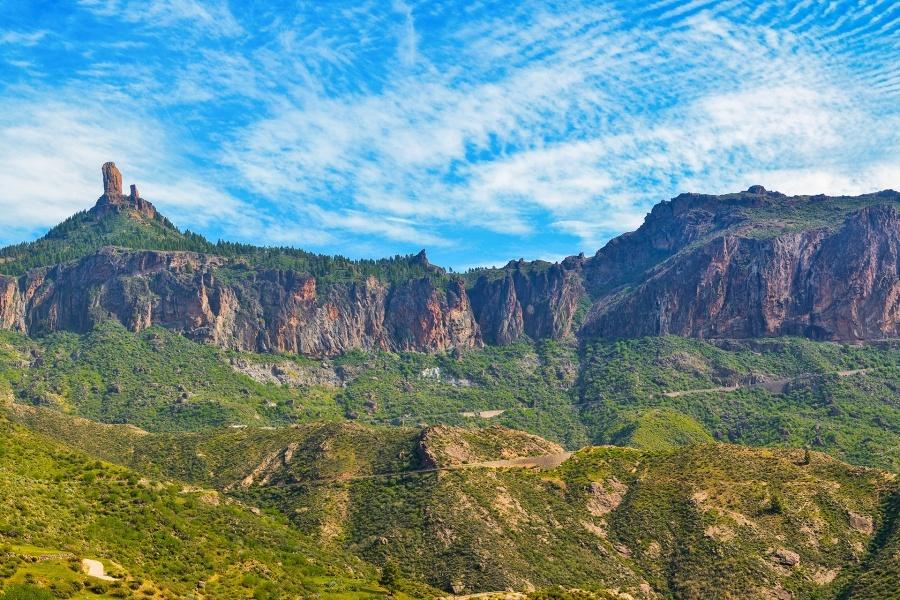 What to do in Gran Canaria
Gran Canaria is home to some of the best attractions and has some of the best things to do in the Canary Islands. Gran Canaria is the largest of the Canary Islands and you can see this on the Gran Canaria map with Las Palmas being the Province for both Lanzarote and Fuerteventura also.
With so many things to do in Gran Canaria it can be hard to decide what is the best for your holiday so here at TravelOn World we have made things easy for you and have researched the best Gran Canaria excursions at the best prices. We have everything that could possibly be available on this stunning island.
Roque Nublo Gran Canaria
One of the main attractions on the Gran Canaria tours is Roque Nublo, this is the second highest place in Gran Canaria and stands 1813 meters above sea level. The Gran Canaria sightseeing here is immense like the Gran Canyon and this ionic attraction is very famous in Gran Canaria. The see Roque Nublo you have a choice of a few different Gran Canaria tours. The Roque Nublo Gran Canaria Tour is the most popular closely followed by the Gran Canaria Highlights Tour both of these tours include a visit to Roque Nublo and much more.
Other Gran Canaria Tours
There is so much to see in Gran Canaria, the many Gran Canaria tours will certainly give you the best opportunity for Gran Canaria sightseeing on the island. Many tours visit the island's capital Las Palmas and there are specific tours also that take you to Las Palmas for a spot of Gran Canaria shopping and sightseeing. With so many interesting places to see you can check them all out on the Roque Nublo & Gran Canaria tours section of the TravelON World site.
Gran Canaria Boat Trips
This has to be the most popular things to do in Gran Canaria, taking a Gran Canaria boat trip is something that should 100% be on your list. We have found the best of the best for you from chill out cruises on luxury Gran Canaria catamarans to Whale watching Gran Canaria you really are spoilt for choice. You can see all of the Gran Canaria Boat trips on our Gran Canaria boat trips page.
Gran Canaria Activities
For those that want to experience something different when thinking about things to do in Gran Canaria that check out out Gran Canaria activities page. Full of really cool unique Gran Canaria excursions like Gran Canaria Jeep tours, off-road Gran Canaria buggy tours, Jet skis and many more ways to see the island that differs from the usual Gran Canaria tour.
Here you will find the top 10 things to do in Gran Canaria, these are the most popular Gran Canaria excursions so booking is essential. To book simply follow the TravelON World 1 2 3 steps, check out securely and we will process and send your tickets and be with you all the way. Plan book and discover with TravelON World.
Frequently asked questions for Things To Do In Gran Canaria