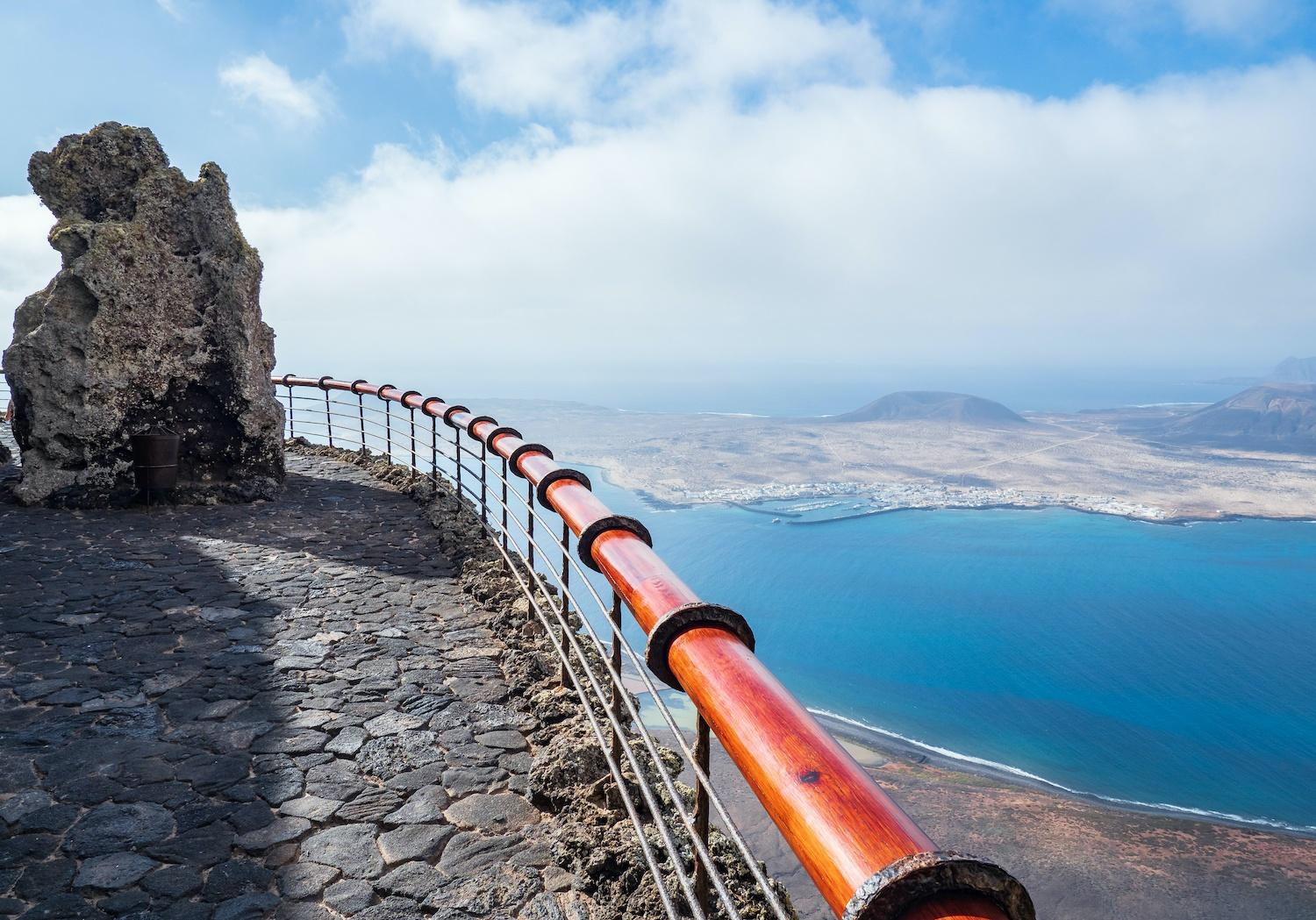 Things to do in Lanzarote
If you're looking for the best things to do in Lanzarote then you're in the right place. Here at TravelON.World we have a great selection of excursions, day trips, water-sports, family days out and adrenaline pumping activities that will make your holiday in Lanzarote one to remember.
Here is a quick breakdown of all of the best things to do in Lanzarote
1. Timanfaya National Park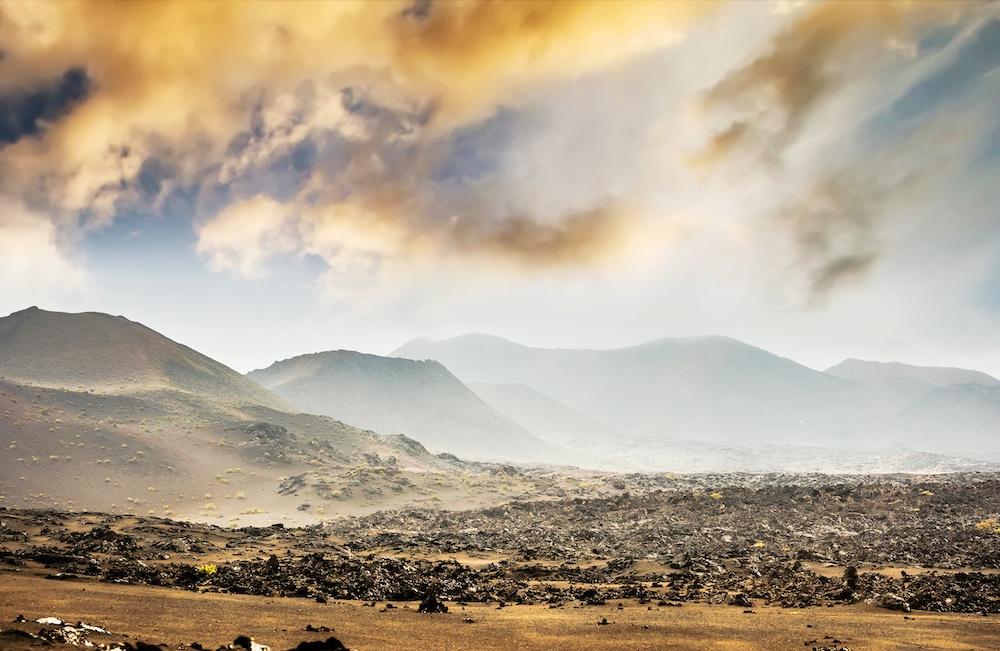 Timanfaya National Park is one of the most popular things to do in Lanzarote. The park has been created by natural volcanic eruptions that occurred over a six year period of 1730-1736 and a later eruption covering a period of 3 months in 1824. Today the park is a national treasure and a jewel in the crown of Lanzarote attractions. The park itself includes the lunar route, a coach tour through the park, Geyser and Fire demonstrations and the El Diablo where your food is cooked on a grill powered by the heat of the volcano. It's not surprise that the Timanfaya Park is one of the best selling trips in Lanzarote. You can discover the Timanfaya National Park in Lanzarote on different tour packages that we offer, including both full and half day excursions. Check them out on our Timanfaya national park page
2. Day Trips in Lanzarote and Lanzarote tours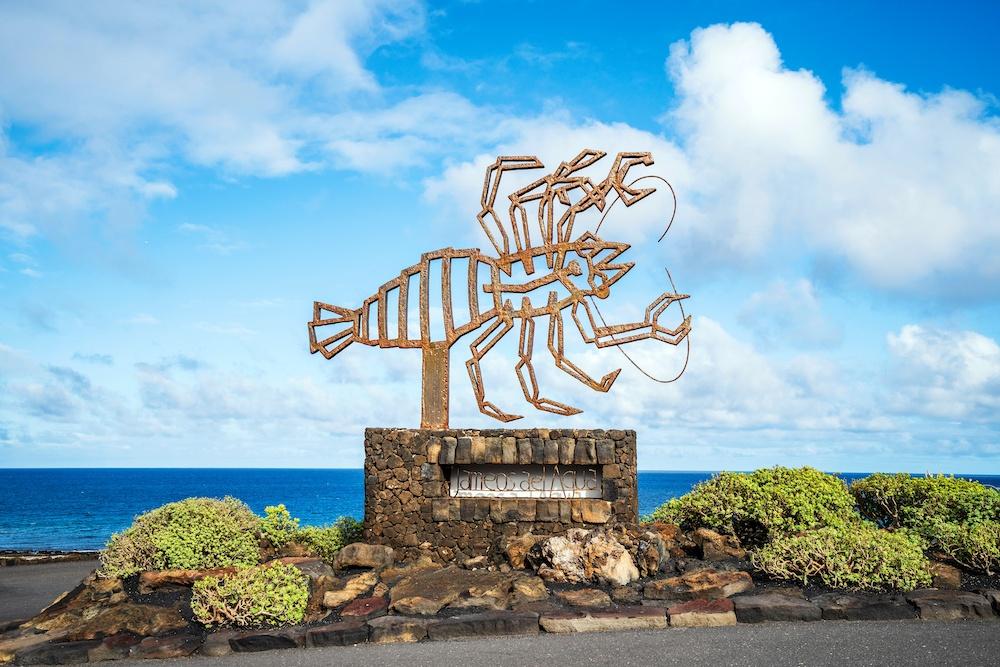 If you're looking for things to do in Lanzarote then our selection of full and half day tours are a great way to spend your time and discover the island. From tours around the South and North of the island, to grand tours that cover the whole island, there is something to do in Lanzarote for everyone. The Timanfaya Lanzarote Grand tour sees the whole island in one day which is great if you only want to allocate one day to sightseeing in Lanzarote. If you have more time then we recommend the Lanzarote volcano South tour where you can see not only Timanfaya but the rest of the South of Lanzarote, and also the North and Jameos Del Agua Tour.
You can see the island on a normal Lanzarote tour with an English speaking guide or chose to go in a 4 x4 jeep to add that touch of excitement with the 4 x 4 North tour and the 4 x 4 South Tour of Lanzarote
3. Things to do in Lanzarote - Lanzarote boat trips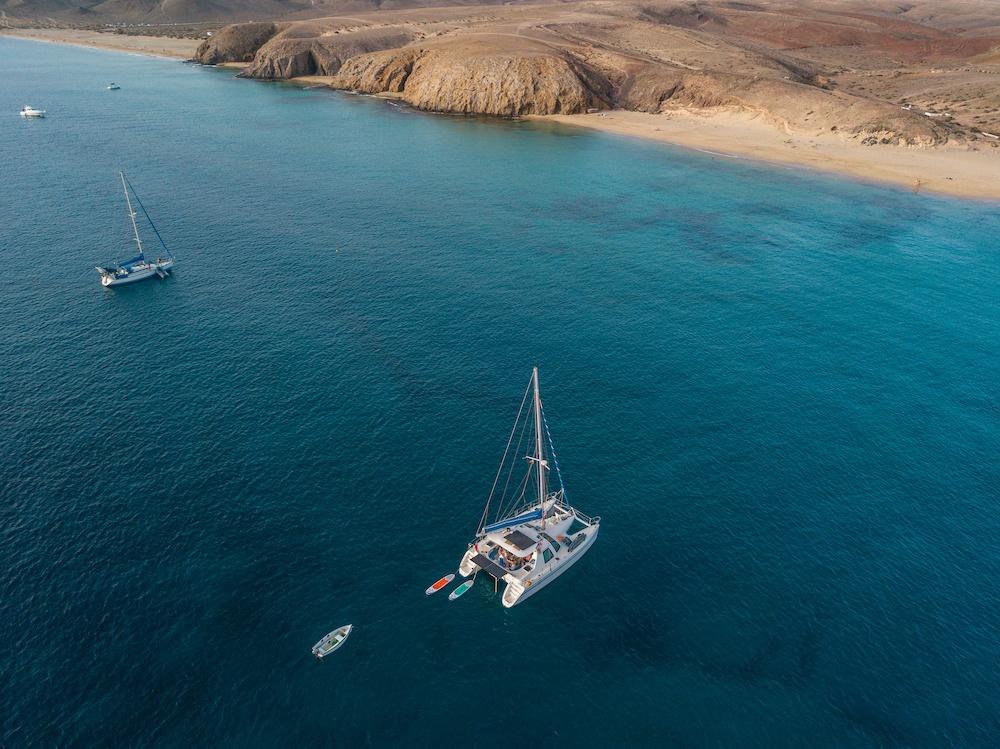 Lanzarote Catamarans, family boat trips, island hopping and the Lanzarote Submarine are just a few of the many Lanzarote boat trips on offer. Chill out and relax on one of the many catamarans to Papagayo beaches, have fun on the family boat trip like Atlantic Adventure the best value for money Lanzarote boat trip. You can even see three islands in one holiday and go to both Fuerteventura or the magical island of La Graciosa. Lanzarote boat trips are very popular so advance booking is a must.
4. Things to do in Lanzarote. Visit the Lanzarote Attractions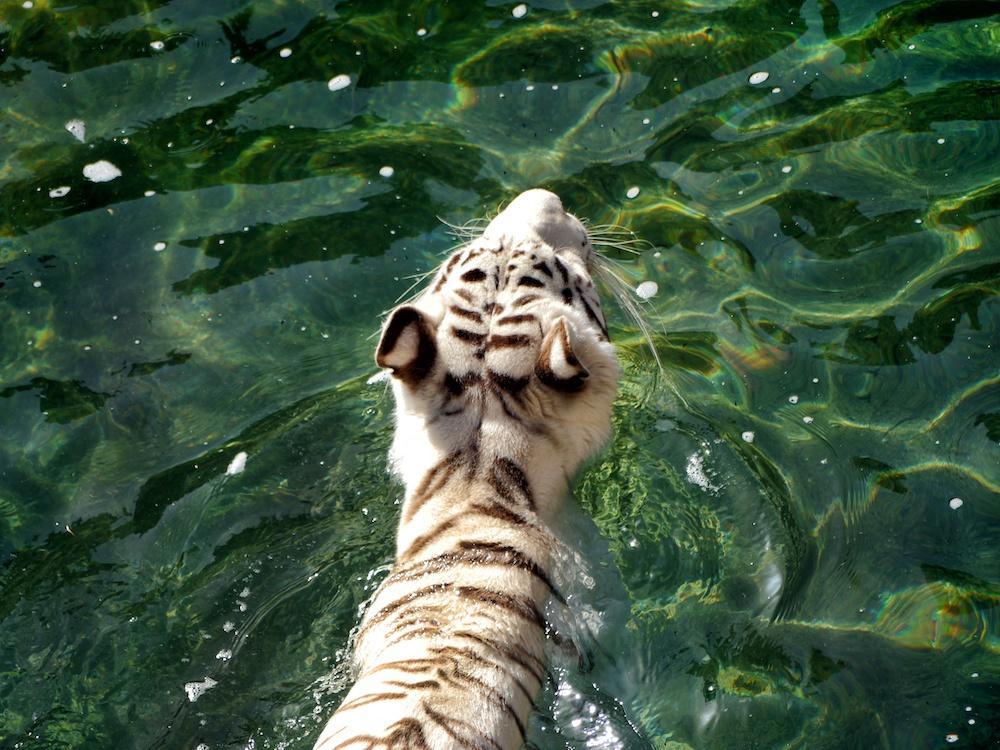 There are a number of Lanzarote attractions and parks on the island that are a must visit. With Lanzarote waterparks like Aquapark Costa Teguise and the Playa Blanca waterpark Aqua Lava you can slide and chill all day long. There is one place very special in Lanzarote and that is the Rancho Texas animal and splash park, with amazing animals, dolphin shows, sea lion shows, bird of prey shows and a huge splash and waterslide area this is great day out for all the family and certainly one of the best things to do in Lanzarote.
5. Things to do in Lanzarote. Lanzarote Buggy Tours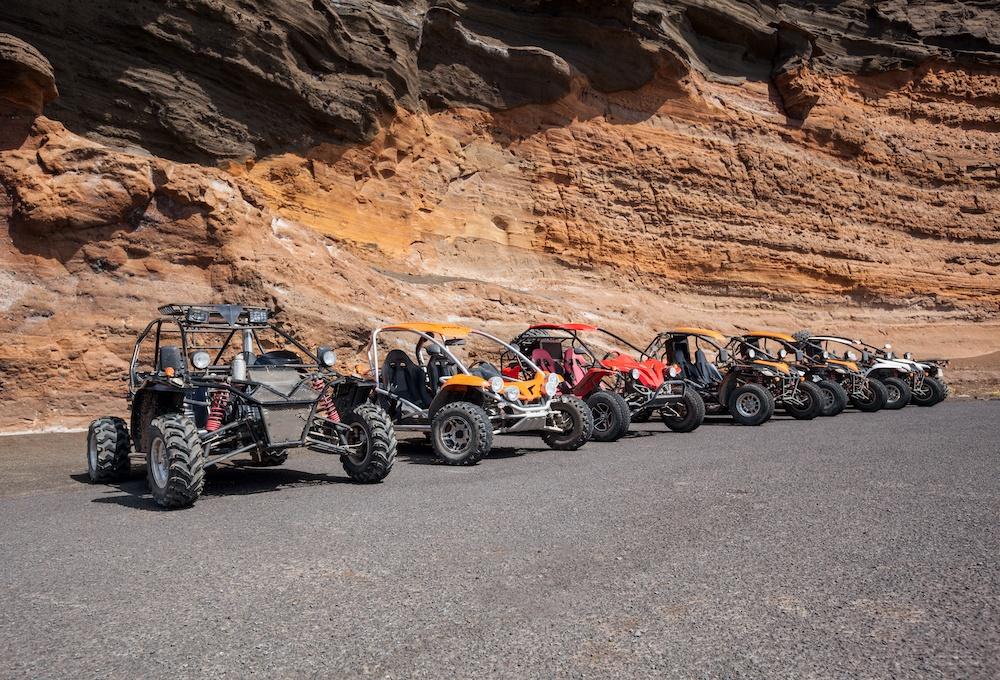 On of the most popular things to do in Lanzarote when it comes to activities in the Buggy Tours and it's easy to see why. The Lanzarote Buggy Tours take you to places you can't reach by coach or car, and are great fun for solo travellers, couples or families. Go off road and explore coastal and mountain paths as you enjoy a few hours behind the wheel of the buggy.
6. Things to do in Lanzarote for active people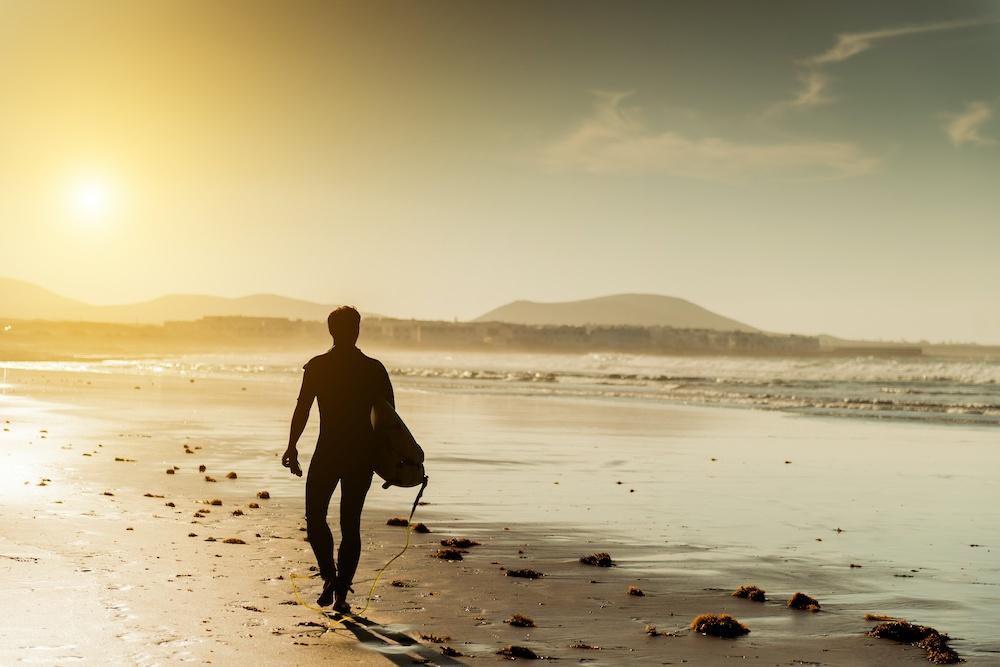 With so many things to do in Lanzarote that are your normal Lanzarote excursions, why not look at doing something completely different like driving one of the Lanzarote buggies, or scuba diving in Lanzarote or driving an electric car around the island on a Lanzarote tour. There is a lot we have for the more active amongst you. These Lanzarote attractions get you the perfect selfies.
7. Things to do in Lanzarote at Night
There are two main shows in Lanzarote so if you are looking for things to do in Lanzarote at night then you have the Music Hall Tavern and the Rancho Texas country and western night. Both unique and both offer a great night of entertainment in Lanzarote.
So we hope we have shown you all the things to do in Lanzarote, now all that is left is to get booking yourself onto these amazing days and nights out. Just click book now and follow the steps for a safe, secure and simple booking experience.
8. Things to do in Lanzarote in Puerto del Carmen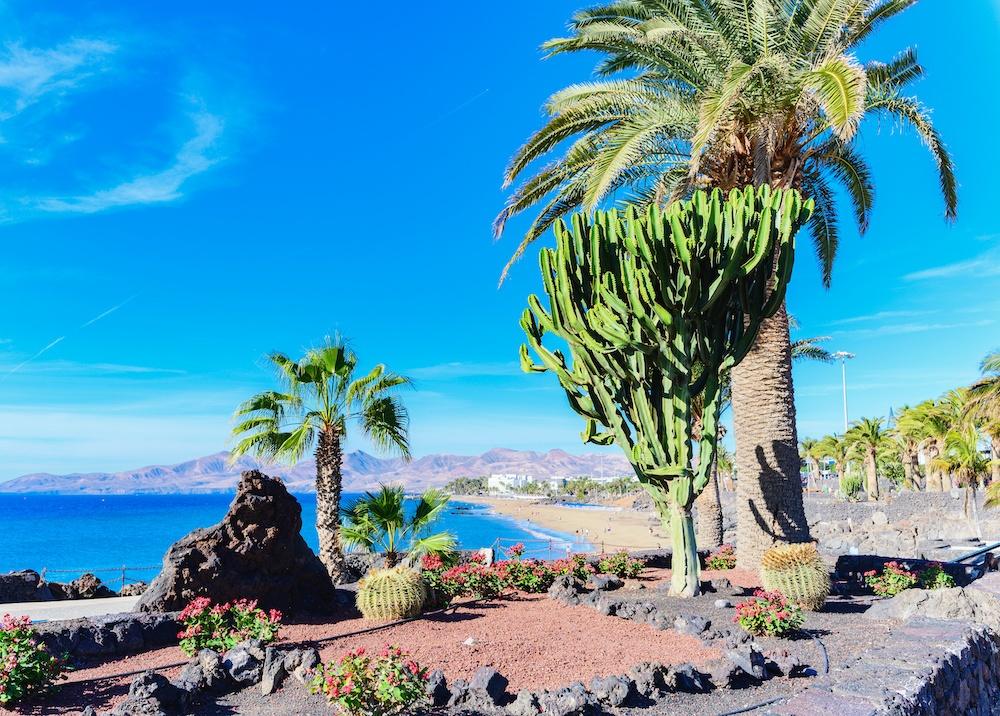 Puerto del Carmen is the largest and most lively resort on the island so you're never short of things to do. It's the home of the Rancho Texas Lanzarote Park and some of the best boat trips in Lanzarote depart from the old town harbour in Puerto del Carmen.
You won't be short of things to do in Puerto del Carmen at night either. It's long 'strip', the Avenida de las Playas, runs in parallel to the Playa Grande beach and is lined with a great choice of bars and restaurants, where you can enjoy live sport, Karaoke and of course a delicious breakfast, lunch or dinner.
9. Things to do in Lanzarote in Playa Blanca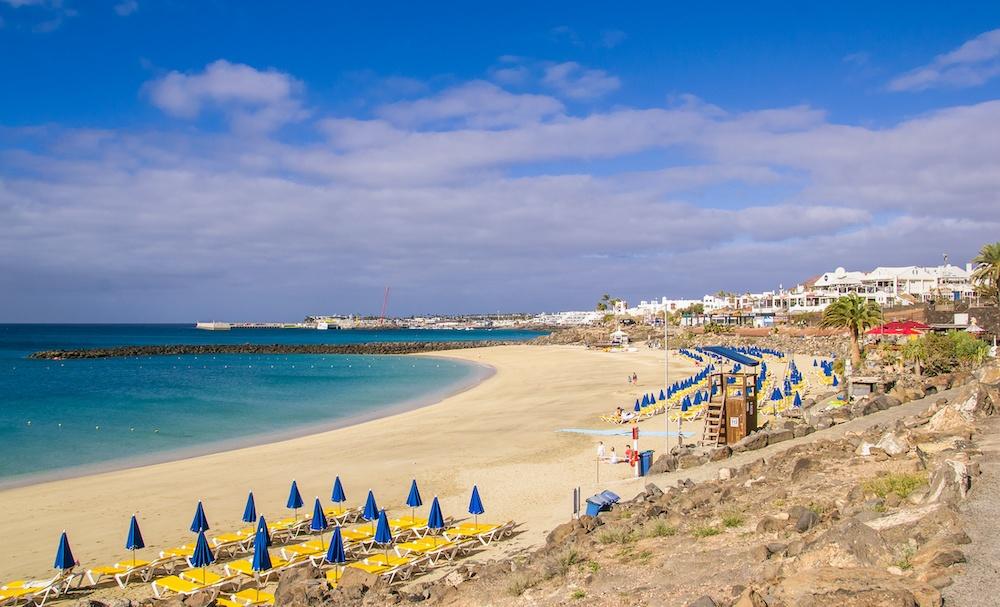 Playa Blanca is the southern most resort in Lanzarote. It's home to the market on a Wednesday and Saturday morning and has many boat trips that department from the Marina Rubicon and Playa Blanca Harbour. The harbour is also the place to catch the Lanzarote to Fuerteventura ferry which runs several times a day. Playa Blanca itself stretches out across the Southern tip of the island and offers tourists three main beaches to relax and enjoy the sunshine. Playa Dorada is popular for water-sports including Jet Skis, Paddle Boarding and snorkelling.
10. Things to do in Lanzarote in Costa Teguise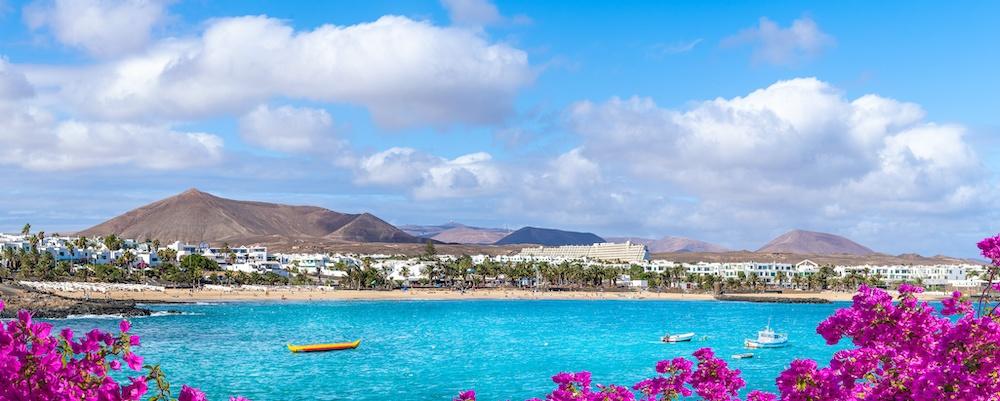 Whilst there isn't a harbour in Costa Teguise for boat trips and excursions it is very popular for snorkelling, sailing and sometimes even a bit of surfing. It's a great family resort, so it's only natural that you'll find loads of great things to do for families in Costa Teguise. Take a trip to the Lanzarote Waterpark, enjoy the or if your prefer just chill out on one of the many beaches.
11. Things to do in Lanzarote - Take a trip to Fuerteventura
With Fuerteventura being so close to Lanzarote, why not head over on the Lanzarote to Fuerteventura ferry and explore the neighbouring island. Whilst it's also a volcanic island it couldn't be more different. You can either take a fast ferry over from Playa Blanca, or book an organised excursion which will take you to the best places in the north of the island. One of the most popular Lanzarote to Fuerteventura tours is the Sand Dunes.
12. Things to do in Lanzarote on a Sunday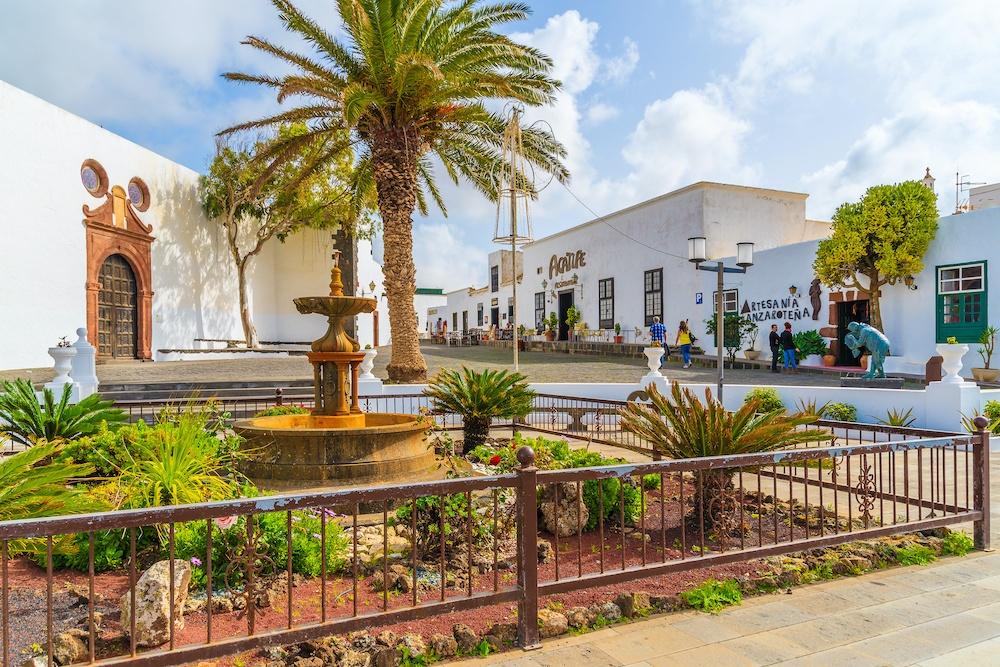 You could be forgiven for thinking that Sunday is a day of rest, but not here in Lanzarote. Sunday is market day in Teguise. The sleepy streets of the small village of Teguise, once the capital of Lanzarote, are transformed into a hustling hive of activity as market traders and tourists collide. Grab a bargain and an authentic piece of Lanzarote as local artisans, food producers, craftsmen, jewellers and more sell their goods to tourists looking for a bargain. Enjoy the vibrant street performers and take a look around the idyllic Teguise church. The Teguise Market runs every Sunday from 10am - 2pm and is one of the great things to do in Lanzarote
13. Travelling alone and looking for things to do in Lanzarote?
Lanzarote is a great destination for solo travellers. With friendly hotel, bar and restaurant staff it doesn't take long for solo travellers to feel 'at home' and there is a wide range of excursions, activities and day trips to choose from. Of course, if you're travelling alone and just want to chill out by the pool or on the beach the Lanzarote is a great place for that as well!
14. Things to do in Lanzarote if you're visiting on a cruise ship
Lanzarote welcomes hundreds of cruise ships every single year, so we know a thing or two when it comes to shore excursions for cruise ship guests. And now our Lanzarote Cruise Ship Shore Excursions are private, with your own expert local guide. Take the North or South Tour, or indulge on the full Grand Tour of the island. All Lanzarote Shore Excursions for Cruise Ship Passengers are carefully planned around your ships arrival and departure time in Lanzarote.
15. Things to do in Lanzarote for nature lovers and hikers
For nature lovers and hikers, Lanzarote is a dream. With two relatively different climates, the North and South of the island provide some of the most amazing natural landscapes you will ever come across. From the cliffs of Famara, and the green volcanoes of the North to the drier south and the lava fields of the Timanfaya National Park, exploring the island is a great way to pass your time.
For animal lovers, who enjoy the thrill of seeing animals and mammals in their natural habitats, the dolphin sighting boat trips are a superb way to spend a few hours, and if you love marine life why not try a dive or two into the depths of the Atlantic Ocean that surrounds the island.
16. Things to do in Lanzarote for mature couples and visitors
If you're at the point of life where you prefer a more relaxed approach to your holiday then Lanzarote is a great location to spend time away from home. The year round climate means that it's a great holiday destination for more mature couples and travellers to come and spend time in the warmth, away from the colder temperatures of Northern Europe.
Many visitors make new friendships as they seek for ways to spend their time in Lanzarote, and rekindle those friendships through repeat visits for years to come. Whether its just a chat over a morning coffee, a day trip or excursion or nights socialising in one of the many bars and restaurants, it's the perfect place for the more mature tourist.
Frequently asked questions for Things to do in Lanzarote
What are the most popular things to do in Lanzarote
The most popular things to do in Lanzarote are Rancho Texas Lanzarote Park & Zoo, The Timanafaya National Park, Catamaran Cruises and Buggy Tours!
What are the best boat trips in Lanzarote?
If you're looking for things to do in Lanzarote then boat trips are plentiful. There is a great selection of boat trips in Lanzarote including...
Are the volcanoes in Lanzarote active?
The west of the island is covered in lava fields and volcanoes, one of which, Timanfaya, is classed as active although there is no chance of an eruption any time soon! The Lanzarote Volcanoes are a great day out for all the family and a humble reminder of the islands volatile history.
Is the weather good in Lanzarote?
Generally, the weather in Lanzarote is good all year round, especially compared to Northern Europe. Average temperatures very rarely drop below 18 degrees in the winter and can reach low 30's in the summer.
Is Lanzarote a Spanish Island?
Yes. Lanzarote is one of the 8 Canary Islands that are governed by Spain. However, they are actually located just of the west coast of Northern Africa.
Does Lanzarote offer plenty of things to do for families?
Are there organised day trips and Excursions in Lanzarote?
There is a great selection of organised day trips to choose from. Many of which will visit multiple attractions in one day. If time isn't on your side, or you prefer to spend time on the beach, why not consider a half day excursion?
Is Lanzarote a good destination for water sports?
It really is. From surfing in Famara to wind surfing in Costa Teguise there are Watersport activities for everyone. Fancy a ride on a Jet Ski? You're covered. Paragliding? No problem. Lanzarote is a great destination for watersports.
How long does it take to get to Lanzarote from the UK?
The flight to Lanzarote, from the UK, is around 4 to 4.5 hours depending on conditions.