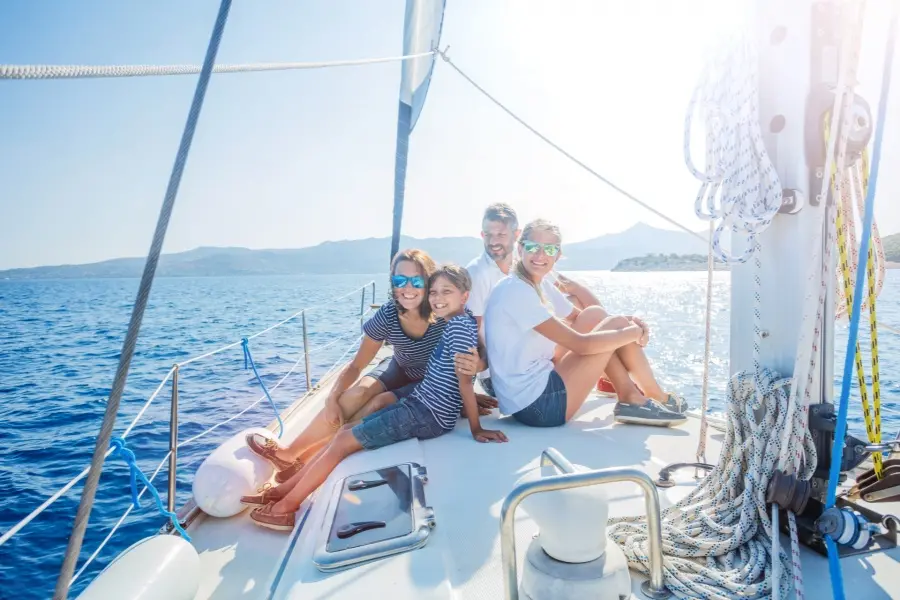 For an island such as Lanzarote which is brimming with fascinating UNESCO World Heritage Sites, an otherworldly lunar/volcanic landscape that seems to transport you to another world, and the usual laidback beach resorts that pamper you during your holiday, there's so much to see and do in one trip alone. The versatile island in Spain's Canary Islands has charmed plenty of tourists with its diverse range of attractions and activities. For sure, even families won't run out of fun and exciting adventures with all the interesting excursions Lanzarote has to offer, such as the following.
Lanzarote Grand Tour
One of the popular Lanzarote excursions and the best way to explore Lanzarote and see as many attractions as possible, Grand Tour takes you around the island's popular sites for an activity-filled day out with your whole family. This excursion features nine stops and will take you right in the middle of Lanzarote's unbelievable and incredible landscape, which is best observed at Timanfaya National Park.
Grand Tour starts off at Los Hevideros, where the caves, the coastline, and the beautiful rock formations are the stars. Next stop is El Golfo, which is the famous crater filled with vivid emerald green seawater, which is one of nature's amazing spectacles. You then get to see the fire mountain at Timanfaya National Park, which is where you get to watch extraordinary geothermal experiments.
The other note-worthy stops in the tour include the quaint village of Macher Blanca, the wine region of La Geria, and Cesar Manrique's impressive creation, Jameos del Aqua.
I Love Graciosa
Sea excursions abound in Lanzarote, which offer you an amazing experience out in the Atlantic Ocean, either relaxing in secluded coves or looking out for lovely creatures such as whales and dolphins. If you want to explore other beach destinations in the island, try the I Love Graciosa catamaran tour, which is a five-hour luxury catamaran cruise filled with fun water activities ideal for the whole family.
Here you'll cruise along Lanzarote's picturesque coastline all the way to La Graciosa aboard a three-storey glass bottom catamaran. You'll be pampered throughout your journey with facilities such as free WiFi, a deck with sheltered areas where you can enjoy tranquil views along the way, and a snack of tortilla paired with a refreshing Mojito to heat up your journey.
You then anchor at Playa Francesca, where you and your family can indulge in fun water activities such as swimming and snorkeling. The tour includes a sumptuous lunch of paella and seafood that's complemented with free-flowing drinks of soft drinks, sangria, or draught beer.
Rancho Park
Of course, family fun won't be complete without a visit to animal parks. One of the Lanzarote attractions that's sought after by families is a day tour to Rancho Texas Park. Here, you not only see different animals but also watch them perform in shows. What's even more interesting is Rancho Park also doubles as a water park with its huge pool and fun slides, which means double the family fun!
Among the must-see here are the Dolphin Show which allows you to interact with bottlenose dolphins, the Sea Lion Show, and the Birds of Prey Show. Once you're done observing the animals, head to the park's Splash Zone where you can have a dose of water fun at the swimming pools and the fun, twisting slides!
Submarine Safari
Looking for an extraordinary activity during your holiday? Don't miss the chance to ride a yellow submarine through a submarine safari, which is one of the unforgettable excursions Lanzarote has to offer! Perfect for families who love the underwater scene, this tour takes you to a one-of-a-kind adventure 30 meters below the sea!
Don't know how to swim? That's all right because all you need to do is board the yellow submarine and watch out from your window as various marine animals swim past as you descend underwater. You'll be left in awe as you see the swarm of colorful fishes and other sea creatures such as manta rays from the comfort of your seats! You won't be able to enjoy such experience anywhere else but the Canary Islands!
Sand Dunes Fuerteventura
Lastly, make the most of your Lanzarote holiday by venturing to the nearby island Fuerteventura. See two islands in one trip by booking the Sand Dunes Fuerteventura day tour, which takes you to several Fuerteventura attractions in one day.
Sail from Lanzarote to Fuerteventura, explore the Corralejo Harbour, see the golden sand dunes and Caribbean style beaches at Natural Park of Fuerteventura, ride the camels if you wish, and go back to Lanzarote, all in one day!
Lanzarote excursions will definitely leave your family entertained during your holiday in the beautiful island. With Lanzarote's natural wonders and interesting activities, you'll leave with fun memories and fascinating stories after your trip!

Get the latest deals
For the latest deals on the best things to do on your holiday sign up for our newsletter, don´t worry we hate getting junk mail too so we will only send you things that are relevant to your travels, can save you money and give you ideas on excursions in destinations all around the world.